Google Home Service Ads: Connecting With Customers at the Right Time
Similar to pay-per-click ads, Google AdWords Express Home Service Ads show up at the top of the results page when a user searches for a local home service like locksmiths, plumbers, auto glass repair, or garage door service.
These ads differ from pay-per-click through AdWords because they are specific to home services and are appear based on business hours, proximity, and overall Google My Business review score. This is an important detail. Since business owners do not have control over bidding or keyword selection, it's monumentally important to gather reviews from customers.
When your ad appears in the search results, users will see your company phone number, Google review rating, city, and hours. These details appear under the business name, though there is no link back to your company website.
Since the idea was rolled out in select cities way back in 2015, Google Home Service Ads, or HSA's, have generated tons of positive buzz amongst marketers, business owners, and customers alike. The big news now is that Google is starting to implement it in major metropolitan cities, and we can expect to see it fully implemented nationwide by the end of 2017.
---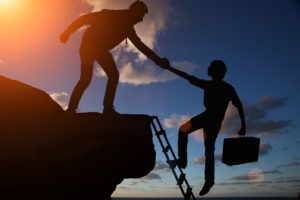 Showing Up in a Home Service Ad is a Sign of Trust
Not just any business can participate in this program, however. Google has to deem each business a "Google verified provider." This protects its reputation as well as prospective customers who rely on the search engine to deliver on their quality promises. That said, only established businesses with licenses, background-checked employees, insurance, and websites get exclusive access, which is great news for EWS' stellar clients!
---
Here are a few things to know about how Google guarantees the services it endorses through HSA's:
Customers are not directed to your website; they book directly through Google via a "Send Request" button.
Google guarantees that service providers are pre-screened and meet relevant insurance and licensing requirements prior to granting access.
If customers are not satisfied with the home services they received through the HSA, Google will cover claims up to the job invoice amount with a lifetime cap of $2000.
Each customer's data is stored through Google's database system so the customer and provider can stay in contact. This data can be deleted upon request.
After the service is complete, Google will request the customer's feedback to further ensure quality.
---
Build a Great Online Reputation and Get New Leads
This system is currently in beta testing, but there is a wait list for selected cities. Companies will be chosen based on Google's perception of their credibility online.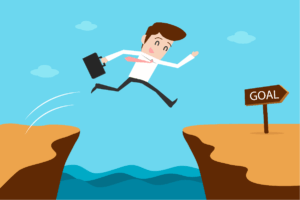 Criteria include:
Strong Ranking Signals
High-Quality Reviews
Backlinks from Reputable Websites (manufacturers, professional organizations, city government websites, etc.)
Get a jump start on your competitors by starting to build your reputation on Google through social media, ad listings, Google My Business details, and by meeting all of the Google Advertising Policies.
If you're ready for some serious lead generation, submit an inclusion request today, and keep up with all of Google Advertising trends with Effective Web Solutions.
---
Fill out our contact form to be put on the waiting list if you are interested in increasing leads
[contact-form-7 id="4656″ title="Put Me on the Waiting List for Google Home Services!"]