Want your business to feel refreshed?
Have a good NAP!
People can only come to your business if they know it exists. As the primary function of SEO, getting your name out there is the main goal of a quality Digital Marketing Company. There are a lot of important methods that go into SEO, many of which are done directly on your site. Some strategies need to be done elsewhere as well. One of these is getting your Name Address Phone number (NAP) out into the world. It's the straightforward way to let the internet know that your business exists. With all of the different online directories out there these days, it's a time-consuming process. And can adding these simple details to websites really make a difference?
It's important that major directories are aware of your business
Some directories are nationwide or even global. And it's crucial that these directories have your NAP right. Yelp, for instance, is now global and is used worldwide to show customer ratings on all types of businesses. There are several other major directories as well that have a large reach and a high domain authority. These sites have influence over your rankings, and it's important to have your information on as many of them as possible. Some of these bigger directories include the Better Business Bureau, TripAdvisor, the Yellow Pages, Citysearch.com, Foursquare, and InfoUSA. Some other important sites are industry-specific and only apply to certain business types. HomeAdvisor, Angie's List, and Guild Quality are some examples.
Don't forget your local directories too!
While they may not be as prominent as global sites, local directories can be just as important. An essential part of SEO for a small business is targeting the local city. Trying to improve general rankings is not only extremely difficult, but it would also be impractical for many industries even if it were successful. If their car breaks down, few people are going to search for a tow truck in Oregon when they know they're in Portland after all! Because of this, smaller, local sites can provide a boost to not only dispalying your business details, but can help with rankings for the related city as well and even your local map rankings.
Maintaining business information (NAP) consistency across social media, directories, website landing pages
Using product/service keywords and images within GMB listing and other local search campaigns
Making "best practice" efforts to spread quality information about their business across the web through backlinks, blog articles, and business directories.
Using effective links containing keyword and location anchor text.
Keeping up with on-site optimization
Posting high-quality images of your business and/or storefront on-site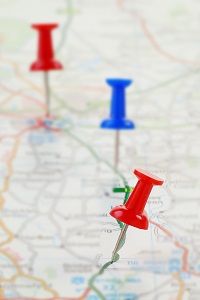 ---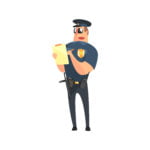 The internet – where getting a citation is a good thing!
When you're out in town or driving your car, the last thing you want is for an officer of the law to give you a citation. The opposite is true on the internet. People actually go out of their way to get a citation! That's because an online citation is a reference to your NAP. When another site has your business details, (and it's put in correctly to avoid the NAP Monster!) it gives credibility to your business and shows that you actually do business where you say you do. The more citations you can get, the better. Just be sure not to apply this advice at the parking meter!
---
How many citations is enough?
Most SEO experts claim to aim for at least 30 citations in the first 2 months of creating a new website, but over 50 is the goal!
---
Are there even 50 directories out there?
There are literally thousands of different directories that list information on businesses, some of them more prominent than others. But the more reputable places you have citations, the better. And although you may come across a site you might think no one has heard of, some gain popularity quickly. A good rule of thumb for review sites, for example, is to see how many reviews top local businesses have. If they're getting dozens of reviews, the site likely gets a decent amount of traffic, and adding your business to their site is a good idea.
Could a change in business details be wrecking your business?

You checked and double-checked that you're protected against the NAP Monster. But what if you have to change one of these things? If you do so without planning ahead, a change in your business details could hurt your reputation. Suddenly, you have conflicting information. This is why it's recommended to only change these details when you have to. But if you have a change such as finding an amazing deal on rent in the location you've always wanted or found that a clever phone number like (503) TOW-TRUK is available, changing these details is a necessary evil.
Of course, that also means that every one of your citations needs to be updated. How can you make sure you get them cleaned up?
Citation clean-up services handle NAP changes
Some SEO companies offer citation clean up services in case there is an error with the address or a change in the business details. And if you had them handle it up front, they'll usually keep a well-organized list of all the places where your business details are in order to minimize this time-consuming process. It's a headache to fix, but it can be one you don't have to worry about! Some things to consider in this process include:
Different sites have different ways to submit citations. Some use client logins while others have to be contacted manually to request any type of change.
Win any awards or in the local news? Don't downplay it! Humblebragging isn't such a bad thing when it comes to showing off accomplishments.
Accredited by reputable establishments like the ISA, IICRC, or the GMB (Grand Master Builders)? Make sure to include that too!
And remember; before you make a change, protect yourself from the NAP Monster!