Web Design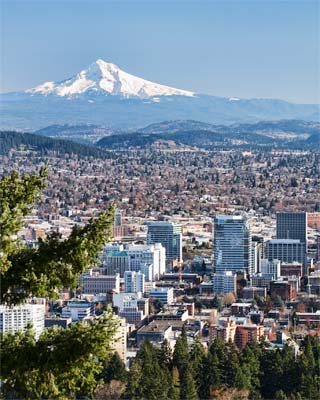 For many consumers the first engagement they have with your company is through your website. It reflects your business, and making that reflection a positive one is incredibly important. Web design in Portland can greatly impact consumer perception, and can help create financially lucrative conversions or drive customers to your competitors. At Effective Web Solutions we're committed to building modern, SEO friendly, and highly visible websites that position your brand for success in a digital marketplace.
Don't get left behind. Get effective web design!
There are a wide range of contributing factors that go into our web design, but you're the most important. Our web designers work closely with our clients to build sites that meet their unique aesthetic and branding needs, and our high benchmark for optimization, functionality, speed, and usability. When we do web design Portland business owners don't just get a great site. That's because we perform SEO optimized web design that helps their site to rank. These methods help give our clients strong launches and steady improvement.
The Benefits of Professional Web Design
Create brand awareness and association
Turn web traffic in product sales
Appear in search results for key terms
Improve site speed and function
Improve rankings on existing pages
Mobile site optimization captures mobile users
A modern website shows your company's best
SEO web design is focused on business growth
It takes more than a single developer to create a great site. Professional web design Portland businesses can truly benefit from, requires a supporting team of specialists and dedicated writers trained in search engine optimized writing. Our development process is tailored to ensure your web presence drives traffic to your site and that every page is geared for optimal consumer conversions. With 85% of consumers finding local businesses through online searches in 2012, that number has only increased. Our progressive web design gives you the competitive modern website you want, and the skilled optimization you need.


Responsive Web Design
Web design isn't created equally, and you could be losing business with a non-responsive site. Responsive web design for Portland allows our websites to scale in functionality and size depending on the devices consumers use to find them. Tablets, cell phones, and computers offer different viewing experiences, but with mobile web design, Portland consumer get a great experience across the board. With 80% of searches occurring on mobile devices, a non-optimized site will lose this ever growing market segment.
It's easy to check if your site is responsive. This even gives your website a rankings boost. In the same way poor web design can penalize your site, good web design in Portland can boost it. At EWS we take every step available to get you the highest search engine rankings to convert browsing consumers into customers.
Now is the time for a new web design!
With effective web design, Portland businesses can accomplish so much. Every day spent waiting on a website re-design, re-build, or very first site is another day you aren't utilizing your online presence to the fullest. If your site can't be located, is unusable, or looks too old, customers will go to your competitors. Our web design services bring your digital presence into the future, so call (503) 278-5609 or Contact Us today for modern web design.

Other Services Include:
Just some of the industries we work with: