Remarketing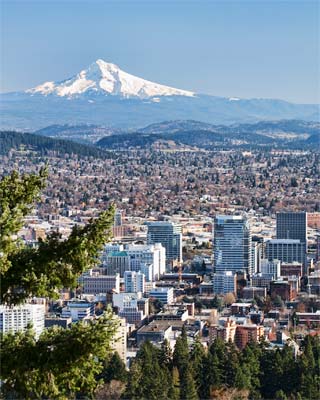 It can be difficult to reach all of your potential customers all of the time. Users will visit your site for a variety of reasons and fail to convert, but that doesn't mean they are lost for good. With remarketing in Portland from Effective Web Solutions you can effectively catch and convert customers who have visited your site. Our remarketing campaigns advertise to your customers even when they aren't actively using your site, making it one of the most effective advertising strategies available.
What is Remarketing?
Your browser stores cookies from every site it visits. These chunks of code may store preferences, track visited pages, or more. We use this technology to display ads that are targeted for specific users. These ads will follow users, displaying your advertisement in sidebars as they move from site to site. For remarketing, Portland is home to a variety of users, and tailored ads have a much better conversion rate. Studies have indicated as much as a 50% increase in conversion when Portland remarketing is used compared to organic searches.
This works so well because previous visitors already know your color scheme and brand. They trust it at a subconscious level thanks to the priming effects of their previous site engagement, even if they didn't contact your company or make a purchase. When it comes to remarketing, Portland businesses trust our expertise to help guide these visitors back to their sites, spurring sales and expanding markets.
We make Remarketing work for you!
It takes a specialist to fully understand the science of remarketing. Without the expertise that comes with training and experience, a remarketing campaign will not achieve success. When it comes to remarketing, Portland services have to be tailored for every client for the best ROI. We use intricate software that lets us adjust individual variables. This allows for ads that target users based on behavior. We can include or exclude certain terms and phrases, crafting ads that appeal to your customer base by service type, industry, and more. Increasing engagement is done by analyzing search patterns and data to infer customer intent. We've discovered that a scientific, evidence based remarketing campaign provides the best conversion rate for our clients.
Remarketing Portland Ad consideration factors include:
What pages were viewed and for how long
If engagement with forms or check-out occurred
User bounce rate and linked pages that weren't viewed
Search phrases/terms used after leaving your site
When it comes to business in Portland, remarketing is needed for an effective digital marketing campaign. Remarketing lets your company advertise to primed customers that have previously visited your website and have knowledge of your business. This can persuasively capture unsure consumers, those who visited and forgot about your site, and those who may benefit from similar services to those they have already viewed and purchased. We pair specific ads with specific customers, this makes individual remarketing Portland ads exactly what you need to reach the full extent of your potential customer base.

Targeted remarketing allows us to:
Convert users that have previously visited your site
Tailor ad campaigns to individual users
Follow users with targeted ads that meet their needs
Show ads based on search type, time frame, and other factors
Cross and up-sell previous conversions for additional sales
Cover all your bases with advanced remarketing from EWS.
Don't let readily converted customers pass your website by, call (503) 278-5609 or Contact Us today for remarketing in Portland.

Other Services Include:
Just some of the industries we work with: