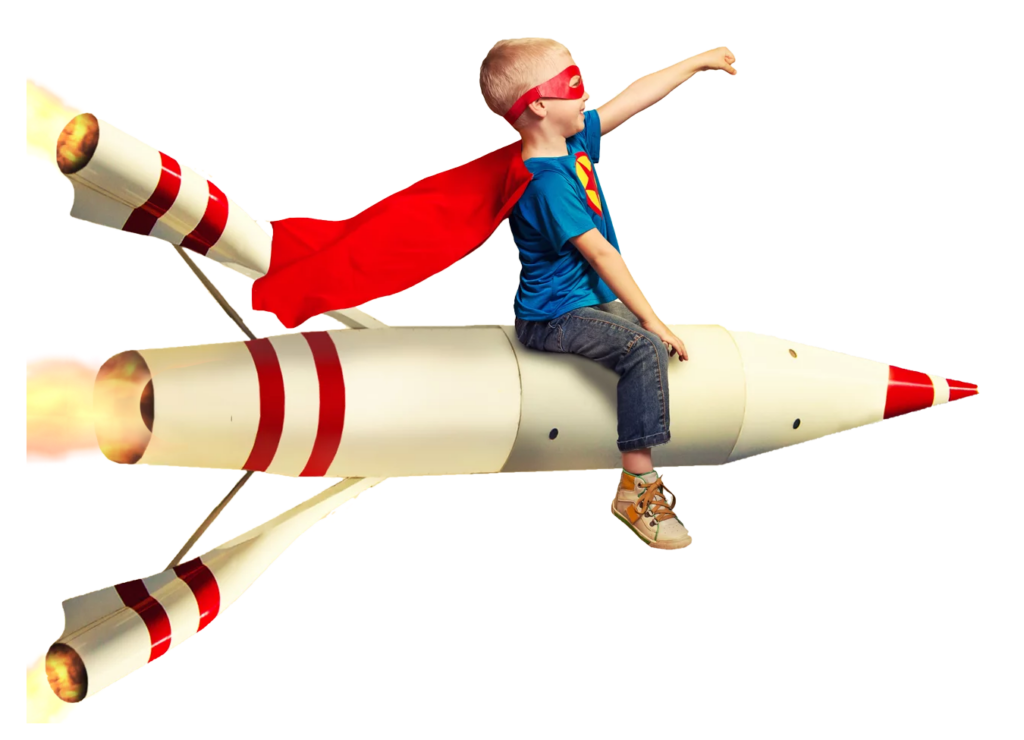 Need More Online Leads and Sales? We Can Help!
Contact us 📢
"*" indicates required fields
"Collier Law partners with EWS for our web design and maintenance. With EWS' help we have successfully increased our exposure to new business and created more efficient online marketing systems. Our problem now is not our Google ranking, but keeping up with all the new clients they helped generate."

Collier Law

"We've been using EWS for many years for our website construction, SEO and SEM. If you need a web company don't hesitate to use Monique and Effective Web Solutions."

The Killers Pest Control

"We have worked with EWS for about 8 years. They have helped our business so much. We always list well when people search for us. They make such a big difference for a small business."

Yoder Chiropractic

"I absolutely enjoy working with these guys, love what they've done for my business. They are keeping me on top and busy!! Monique is the sweetest and extremely good at what she does. I'm so glad I found them to do my SEO. Highly recommend."

"A company that works hard for you. EWS measures their success based on the success of your business. Also very responsive and great with follow up. EWS gets it done right the first time every time!"

Steve's Imports

"Santa Fe Tow Service has been working with Effective Web Solutions for one year now. Monique and Wes's team is amazing. We receive close to 400 calls per week, and listen to each and every call. EWS has been by far, our best ROI of any other advertising we're doing. The team is engaged and eager to improve any and all processes. We look forward to our continued relationship with EWS. They achieve results, and can prove it!"

Santa Fe Tow Service
Local SEO Services Portland OR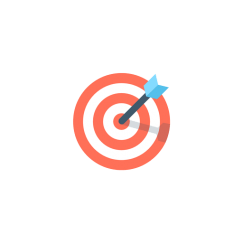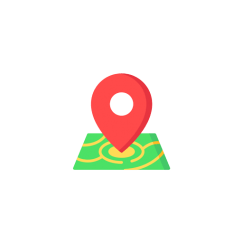 We're Vancouver's Source For Local SEO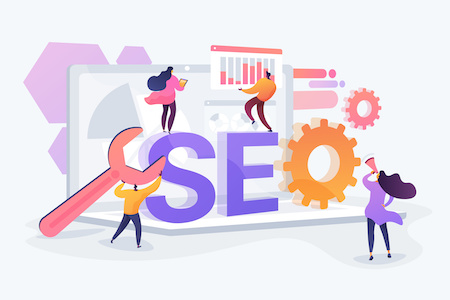 Search engine optimization makes your website visible. Just having a website isn't enough. If it is not visible on search engine results pages (SERPs), you are losing out on internet marketing. Stop searching for the right SEO company. EWS is eager to meet you and watch your business take off!
Effective Web Solutions has a dedicated team of internet marketing experts that deliver proven SEO (Search Engine Optimization) results to increase your rankings. We are fanatical about delivering you more calls through our unique tracking systems! Social media is more prevalent than its ever been before, and it's a competitive landscape. Social media connects you directly to customers in a relaxed and approachable way that can increase user engagement and ultimately help you build your brand. By becoming part of a broader online community, you can foster long-term returning customers, online and in real life.
Social Media Marketing For Your Vancouver Business
The benefits of a professionally designed website for a business cannot be overstated. Companies must have modern, user-friendly sites that are utilizing search engine optimization (SEO) to compete in today's busy online marketplace. At Effective Web Solutions, our developers use SEO based on thorough testing and progressive web designs to create websites that will propel businesses forward. For a website to be useful and generate more customers, a business needs a company that specializes in internet marketing. We understand that not every company can use the 'one-size-fits-all approach', so we create SEO to reach your customized goals. We stay on the front line of SEO, allowing our clients to rank well for both local-level and national search engine results.
Our Professional SEO Services Strategy:
Keyword Optimization and Phrasing
Keywords and phrases are those people use when looking for something online. For example, a user may look up "leaking pipe" when searching for a plumber who can repair a leak. We research the words and phrases specific to your industry, we also focus on location-specific terms (this is called keyword optimization). Then, we develop web pages with content optimized to appear in search results. This helps put your website to work for you, and lets your keyword rankings elevate your business to the front page of Google.
Onsite Content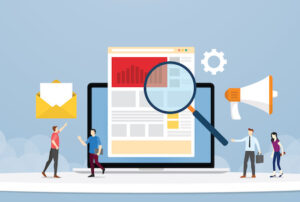 Onsite optimization is about tweaking your website, so it has everything needed to appear in search results specific to your services and location. With expert website design and website development practices, we create a website specifically tailored to your business and allows for search engines to find your website easily. While no one can promise search engine rankings, we have a proven record for landing clients very high in the search results for multiple terms in multiple locations.
Off-site Content
Offsite optimization is all the SEO done outside of your website. That includes things like social media, review sites, link-building, and creating citations. The results of this work will help search engines notice your website and improve its domain authority, strengthen your brand, and improve your search ranking.
Stop Searching For Local SEO Near Me, Call Us!
Our teams work independently and together to provide every client with a customized, cohesive, and thorough SEO campaign. When it comes to SEO, Vancouver WA consumers respond to these online marketing strategies. That's because they are tailor-made to reach your clients for your most valuable terms and locations. Our local SEO approach in Vancouver WA allows you to compete against national chains, evening the playing field for local businesses of all sizes. From web design to citations and carefully curated reputation management, we put your businesses' best selves online and make sure they rank for the world to see.
Call us today to talk about how we can improve your business with targeted SEO in Vancouver, WA.
Effective Web Solutions
Frequently Asked Questions About SEO Services
What is off-page SEO and how do I optimize it?
Off-page SEO refers to the optimization of factors outside of your website that can impact your search engine's ranking, such as backlinks, social media, and other external factors. To optimize your off-page SEO, you need to build high-quality backlinks, establish a strong social media presence, and create high-quality content that other websites will want to link to.
What are keywords and how do I choose them?
Keywords are the words and phrases that people use to search for information online. To choose the right keywords for your website, you need to consider your target audience, your business goals, and the relevance and competitiveness of each keyword. You can use keyword research tools to identify relevant keywords and assess their potential for ranking.
Do I need to hire a professional for Local SEO?
While it's possible to optimize your online presence for Local SEO on your own, it can be complex and time-consuming. Hiring a professional Local SEO service can help ensure that your online presence is optimized for maximum visibility and can save you time and effort. A professional service can also provide ongoing monitoring and optimization to maintain your local search rankings over time. We provide Full-Service Internet Marketing. Contact us today at +1 (888) 400-4002! We can improve your business with targeted SEO.
Read More Of Our Frequently Asked Questions Here
Effective Web Solutions Is Proud To Be A Locally-Owned Business
Looking to boost your online presence and reach local customers in Vancouver, WA? Look no further than Effective Web Solutions, your go-to internet marketing company right here in the heart of the Pacific Northwest. With a strong focus on local relevance, they understand the unique appeal of this vibrant city.
Located near the historic Fort Vancouver, Effective Web Solutions harnesses the power of cutting-edge digital marketing strategies to fortify your online brand and drive traffic to your website. Just like the popular Bi-Zi Farms, known for its fresh produce and community events, this marketing agency cultivates fruitful relationships with clients, ensuring tailored solutions that yield results.
Whether you operate a small business or manage a local organization, Effective Web Solutions will help you thrive in the digital landscape, just like the Firstenburg Community Center brings together people from all walks of life. With their expert team, they'll craft customized marketing campaigns that resonate with your audience and resonate with the spirit of Vancouver, WA.
When you partner with Effective Web Solutions, you'll experience a winning blend of local knowledge and global expertise, ensuring your brand flourishes amidst the scenic beauty and cultural richness of this fantastic city. Take the leap and unlock your online potential with the help of Vancouver's very own internet marketing powerhouse, Effective Web Solutions. Directions to Effective Web Solutions
Your Search For SEO Services Near Me Is Over
Look no further for top-notch internet marketing services in Vancouver, WA, than Effective Web Solutions—a local powerhouse with a finger on the pulse of the community. Strategically located near key bus stops like the 99th Street Transit Center, Fishers Landing Transit Center, and Fourth Plain & Vancouver Pl., they understand the importance of local accessibility.
Much like these convenient transit hubs, Effective Web Solutions offers a smooth and efficient journey to online success. Their expert team navigates the ever-changing digital landscape, helping businesses of all sizes reach their target audience with precision and impact.
Just as these bus stops connect commuters to their destinations, Effective Web Solutions connects your brand to potential customers through tailored marketing strategies. Whether you're a small startup or an established company, their approach will ensure your online presence thrives amidst the bustling Vancouver community.
Join forces with Effective Web Solutions to experience a seamless ride to online prominence. With a keen eye on local relevance and a dedication to your success, they'll help you reach new heights in the competitive digital world—all while embracing the vibrant spirit of Vancouver, WA. Transit Directions To Effective Web Solutions
We Offer A Wide Range Of SEO Services, Including:
Ecommerce Web Designer
Email Marketing
PPC Marketing
Internet Marketing Service
Local SEO
Remarketing and Social Media
Reputation Management and Email Marketing
Social Media Marketing
Web Design
Effective Web Solutions Is Proud To Help Business Owners In Many Neighborhoods Throughout Vancouver, WA, Including:
About Vancouver, WA
Located directly North and across the majestic Columbia River from Portland, Oregon, Vancouver remains deeply rooted in the history of the Pacific Northwest. Once described as "the only desired situation for settlement west of the Rockies" by Meriweather Lewis, Vancouver was initially home to Fort Vancouver and established as a fur trading post for the Hudson's Bay Company. Fort Vancouver still stands and remains a popular tourist attraction for visitors. It remains a large area for railway use, using both commercial and passenger trains regularly. Despite being so close to Portland, Vancouver has created its own vibrant culture separate from its cross-river neighbor. Vancouver might be the fourth-largest city in the state of Washington; however, there are enough people in the surrounding areas to make Vancouver the second-largest city. Vancouver boasts an up-and-coming, revitalized downtown area with new restaurants, hotels, and shopping. Combined with a beautiful view of the surrounding natural amenities like Mount Hood, Mount St. Helens, and the Columbia River, Vancouver is becoming one of the more desirable areas to visit and live in the Pacific Northwest. Whether it is walking along the waterfront, visiting nearby waterfalls and lakes, visiting one of the many beautiful parks in the city, or grabbing a freshly brewed microbrew, Vancouver has just as much to offer as a big city would in a smaller town feel and location.
Read Some Of The Reviews From Our Happy Clients
"EWS is the most effective internet sales team that I've worked with going way beyond the standard SEO services that most companies provide. They will definitely increase traffic to your site, sales to your income and profits to your bottom line!!! I'm a believer." -Bert K.
Read More Reviews Here
"I have owned Pro Roofing KC for over 10 years. I have tried several website/seo/social media companies in the past. None of them has been as thorough and attentive as Effective Web Solutions for my Kansas City based company. We also use them for our South Dakota office. Today they helped our team in training us on their system to successfully promote reviews for our roofing, siding, painting, and gutter customers. They created our new web sites, linked our social media, created content, promoted our site on all the search engines, and are continuously enhancing our exposure and footprint. I highly recommend them for all your web presence needs!" -Mike S.
"I was extremely impressed with the SEO and web design services provided by Effective Web Solutions. They went above and beyond to ensure that my needs were met, and I'm thrilled with the results. If you're looking for a reliable company to help with your SEO needs, I highly recommend Effective Web Solutions." -Timothy M.
Read More Reviews Here
Directions To Effective Web Solutions