People are an integral part of the services we offer as they are the driving force behind all of your campaigns, technologies, strategies and communication. We take pride in our team of passionate, enthusiastic, and creative individuals. Our goal is achieving the greatest possible impact for your budget.
My professional experience: I have spent my entire career in advertising, my passion is to grow businesses.
Fun fact: I have the highest handicap at the country club I belong to.
My hobbies: I enjoy golfing, riding motorcycles, and spending time with family and friends.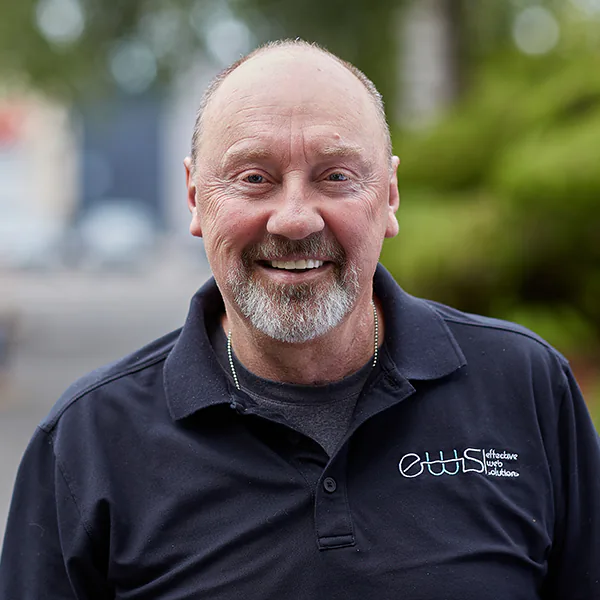 My professional experience: Over 25 years of experience in both buying and selling traditional and digital advertising. I handled all aspects of a $2 million/year advertising budget for 10 locations. It has helped me understand the unique challenges business owners have in figuring out the best advertising for their business.
Fun fact: I am a mother of fraternal twin girls, who are now adults. One blonde hair blue eyed, and one brown hair brown eyed. Probably my single best accomplishment was surviving the teenage years and we all still love each other, lol!
My hobbies: I love traveling with my husband and spending time with all of our kids and grand-kids. I enjoy canning and reading.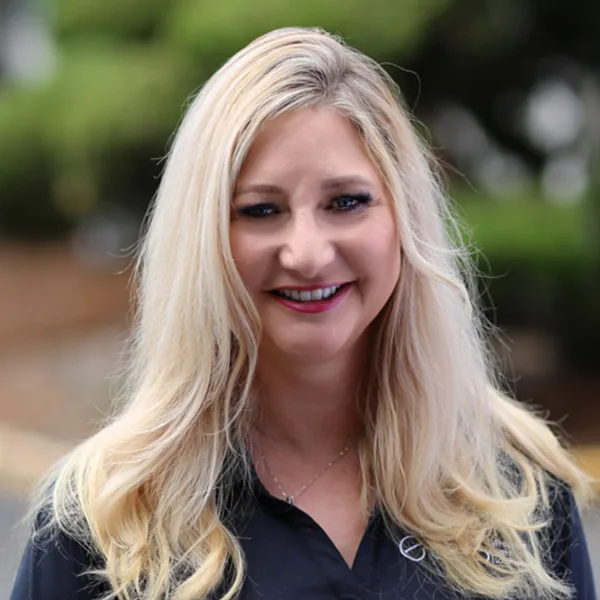 My professional experience: I have over 20 years in sales, Business development, marketing and advertising. I have owned and operated 2 successful local businesses in the Portland – Vancouver area.
Fun fact: I was on family feud.
My hobbies: I love spending time with my family and vacationing. I play in a hard rock band and have written and recorded 3 cd's.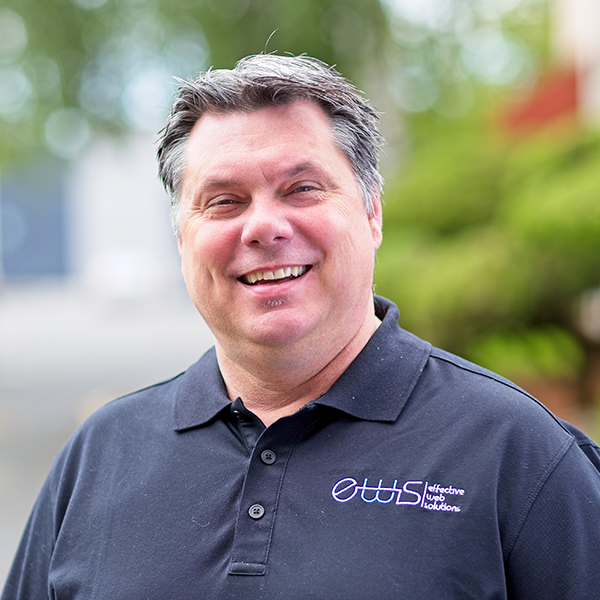 Jeff Hamilton
Executive VP
My professional experience: I manage our amazing production team. I have been with EWS since 2011 and love every second of it. I love the ever changing pace and watching the magic come alive with each of our clients specific wants or wishes and then seeing how my teams minds come together to make it happen.
Fun fact: I'm a mama of 3 wild and in charge little boys. It's a beautiful chaos.
My hobbies: I'm always studying and testing new things in this industry but when I'm not I love turning trash into treasure. On my off time you can find me at garage sales, Goodwill or on local swap sites trying to score my next project piece. Chalk painting is one of my most favorite hobbies.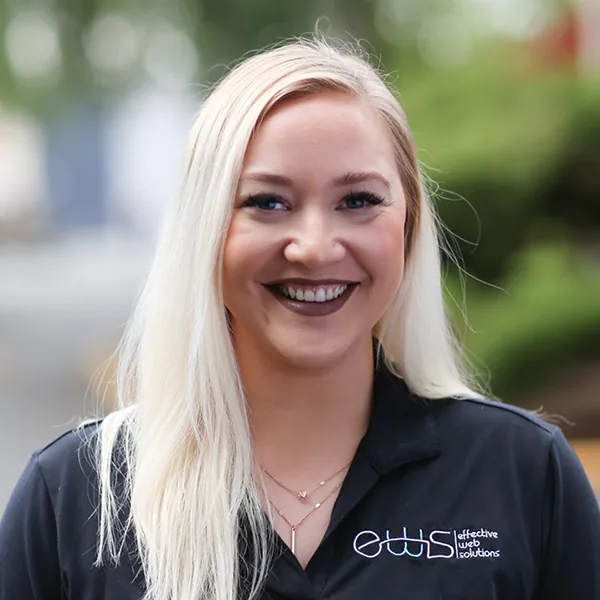 Kayla Nesta
General Manager
My professional experience: I have many, many years business experience, ranging from Word Processor Operator to Corporate Secretary.
Fun fact: I have 9 grand children and 1 great grandchild. I am also a published author.
My hobbies: I love to spend time with family. I like to read, sew and be outdoors.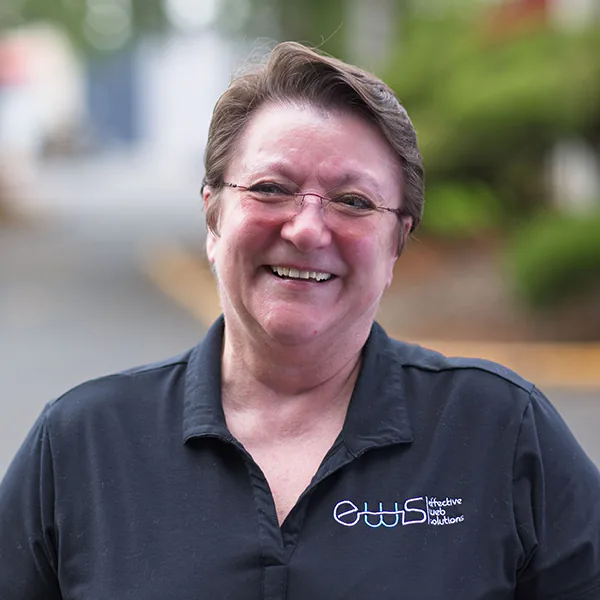 Deborah Ayers
Corporate Secretary
My professional experience: Over 25 years in the lumber industry. Ventured into the coffee business in 2000. Moved to Arizona in 2003 as a GC building homes for five years. In 2009 Wes started EWS and asked if I would like to come on board. I told Wes I would love to if I could work in phoenix. With my knowledge of the various trades and people I've worked with, and what our staff is capable of, this has been a successful venture for myself and my clients for the last 7 years.
Fun fact: I went hang gliding without taking any lessons.
My hobbies: I love playing golf and traveling with my wife. I have four children, and six grand children that I love spending time with. I love restoring cars.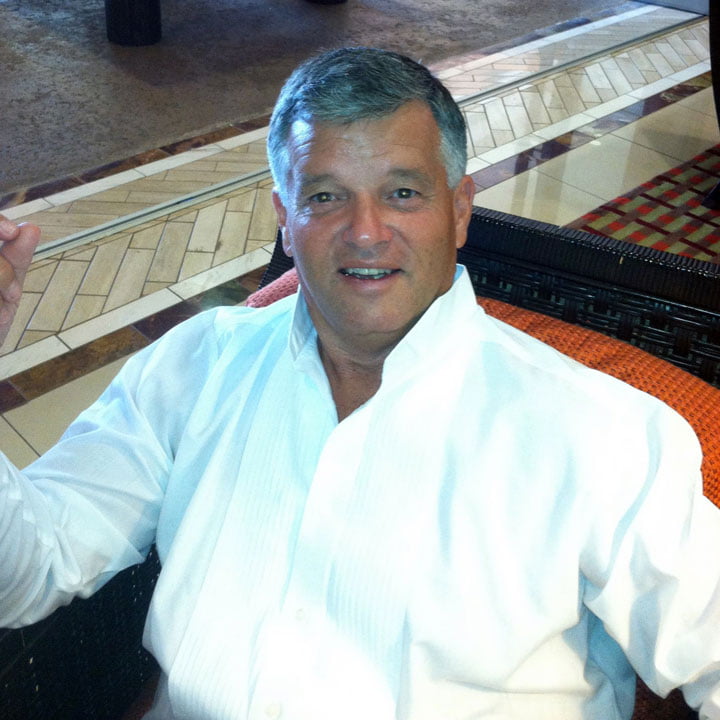 Brad Hays
Account Manager, AZ
My professional experience: Recently graduated with my AA transfer degree in business. Currently working on my Bachelor's degree in Business Administration at WSUV. I have over 6 years experience in sales.
Fun fact: I'm a direct descendant of Alexander Hamilton.
My hobbies: I love watching and playing sports. I enjoy spending time with my family, and two children. I also spend a lot of my free time hiking, being outdoors, and traveling.
Haley Hamilton
Account Manager, WA
My professional experience: I have spent my entire professional career in sales and marketing. Rather it be on the phone or in person; my passion is to build relationships and solve issues. People are amazing!
Fun fact: In 2018 I flew in an Aero L-39 Albatros Jet with a former Air Force Commander. We went close to the altitude limits and back and I was fortunate enough to take the controls momentarily (well, not really…I had my hands on them though! Ha!)
My hobbies: First and foremost I enjoy spending time with my family and friends. I enjoy random road-trips with no particular destination until I arrive, travel as much as possible and I enjoy adventure sports such as skydiving, four-wheeling and desert runs.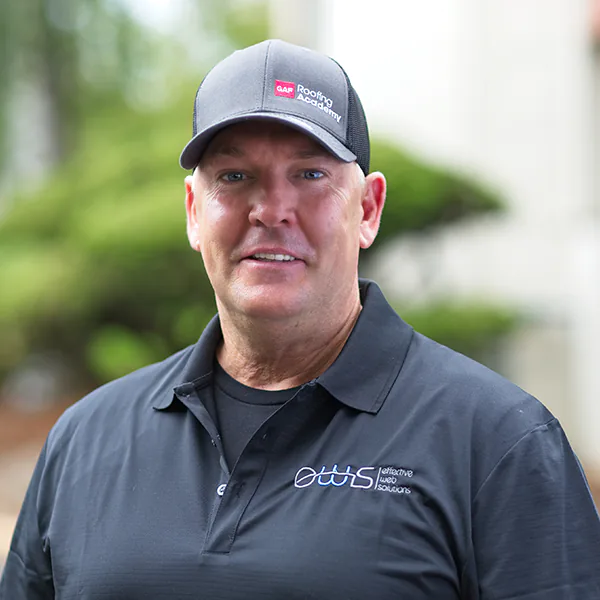 William Bateman
Account Manager, WA
My professional experience: I've spent the last few years tracking down money launderers for a risk management company out in the Seattle area and worked as a data analyst for a toy company prior to that. Now, at EWS, I've started working as a Client Success Representative to start down a new career path.
Fun fact: When strangers point out that I have two different colored eyes I tell them more wild and bizarre stories of how I got them just to see if they believe it.
My hobbies: Some outdoorsmen activities just to fulfill the PNW stereotype, flannel included. Love learning about world history, listening to array of rock music, and digging into a good book or video game.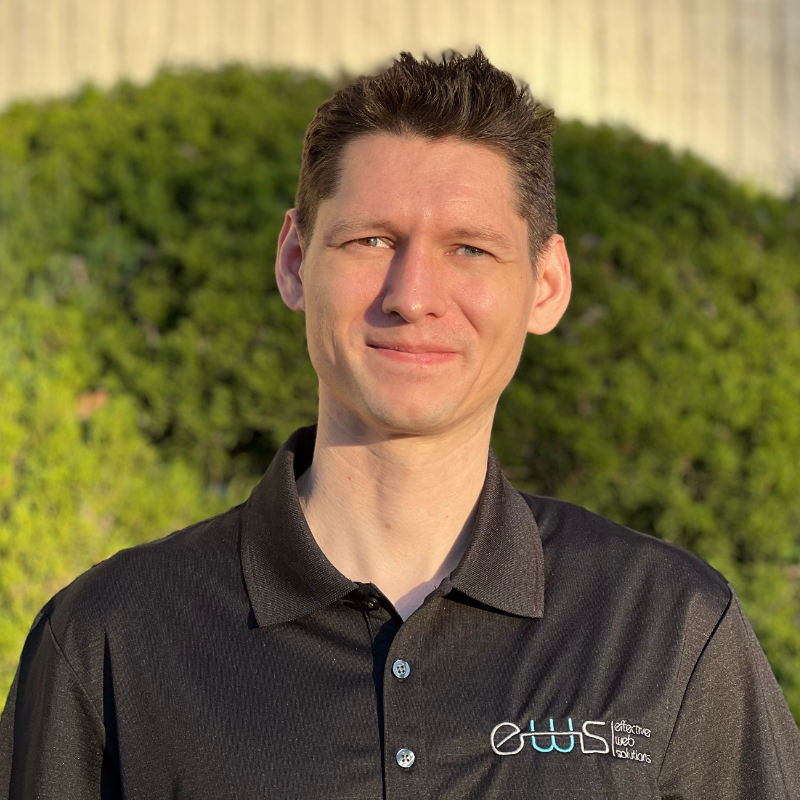 Jon Donald
Customer Success Representative
My professional experience: Managing EWS network infrastructure since 2011. Assist clients with webmaster duties, website changes, manage clients hosted e-mail accounts, DNS entries, and in-house IT support. Ensure everyone we host is always protected from hackers and malware by monitoring and implementing security measures. Keep computers up to-date and all-around office maintenance.
Fun fact: I enjoy seafood.
My hobbies: Perfecting my skills in designing, building and painting construction projects. I enjoy doing photography with my wife and watching Mark Rober videos with my kids.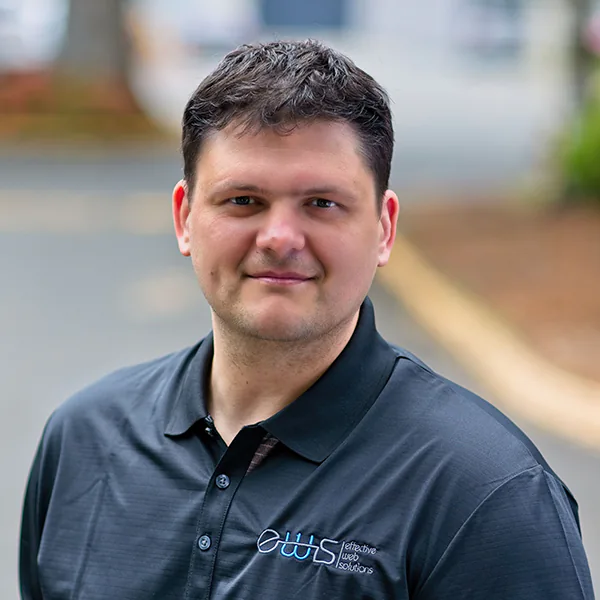 My professional experience: My experience includes a variety of organizational and administrative tasks that allowed me the opportunity to grow within my prior roles. My other positions allowed me to practice applying my skillset to the areas I recognized each company needed most. I want to continue using my organizational abilities to achieve faster and more effective processes within our team.
Fun fact: My first job was with Effective Web Solutions as a customer service representative. Years later I returned as a project coordinator.
My hobbies: In my free time I enjoy spending time with my kids & traveling. We like to frequent Arizona to visit family several times a year. We love the outdoors and enjoy spending time with family and friends.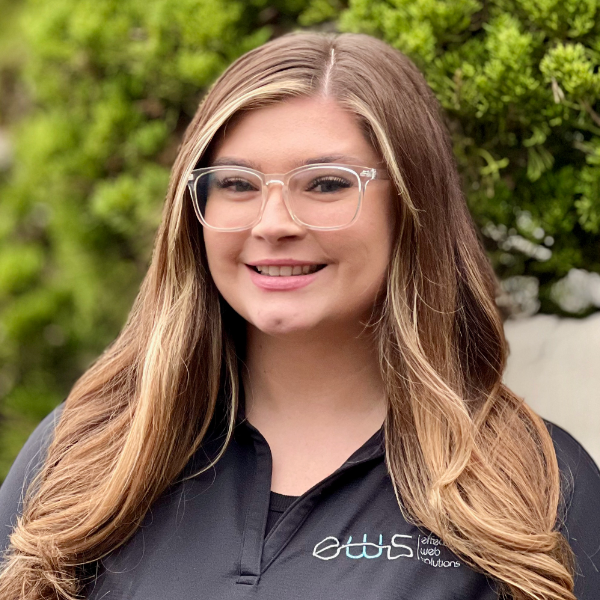 Haley Samuelson
Project Manager
My professional experience: I love the position I have as it is rather unique. On one hand, I love managing our client's social media accounts to help with brand awareness and building trust with new customers. This allows me to work with our clients and get those creative juices flowing. Social media is a forever changing platform, which allows me to constantly learn new things. On the other hand, I get to work with clients' current customer base to ensure their revenue stream is consistent and encourage current customers to come back for another service. With that said, I have 9+ years of customer service and 6 years of management/bookkeeping which plays a huge role in my passion behind everything I do.
Fun fact: I was born and raised on the Big Island of Hawai'i, I lived there all my life before deciding to up and move to Washington in 2018. I go back a few times a year to visit family and submerse myself back to my roots.
My hobbies: Going to the farmers market with my husband, finding new coffee shops, collecting and caring for my houseplants, and getting outdoors for a walk or a hike.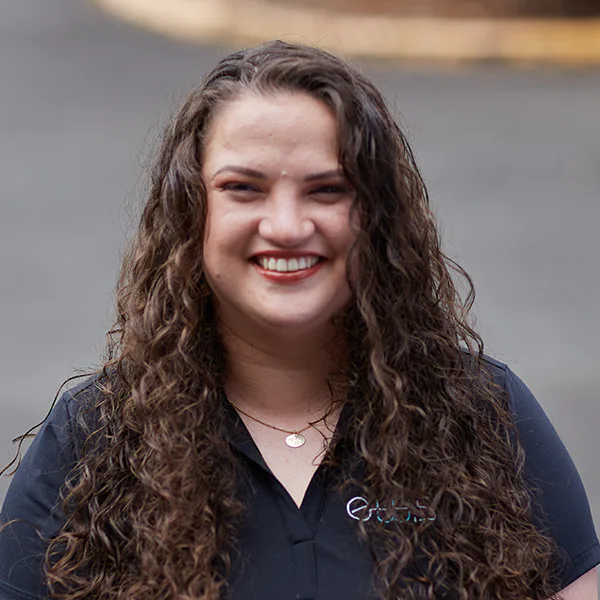 Desiree Rosales-Ibarra
Production Coordinator · SYB Specialist
My professional experience: I started in this industry by selling social media advertising to small businesses and then worked my way into learning about building campaigns, designing ads, and managing clients accounts.
Fun fact: My husband is a pilot for Horizon Air, we love to travel even to the most random places!
My hobbies: I enjoy going camping and hiking in the Pacific Northwest, preferably near a body of water because I love boating, wakeboarding, and surfing. My favorite things to do at home are playing with my dog, reading a good book, painting and drawing, and binging a good Netflix show.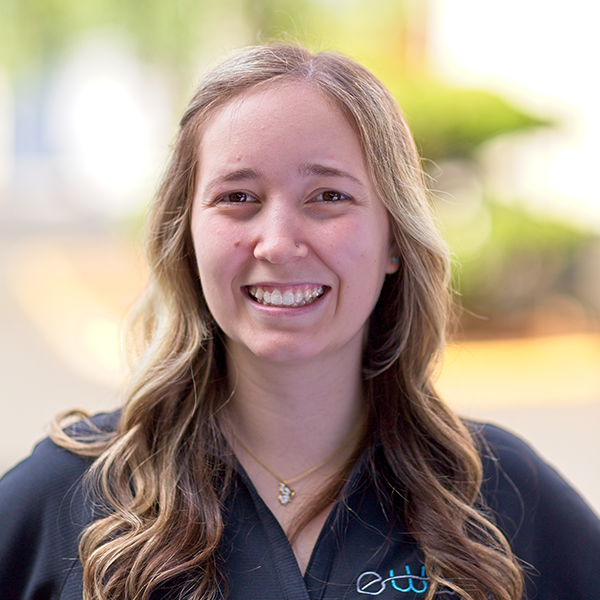 McKenna Magistrale
Social Media Specialist
My professional experience: I have an extensive background in the financial industry and working for data research companies.
Fun fact: I have two kids a daughter named Tegan who is 1 years old and will be 2 in May was born in the start of the crazy pandemic. I have a son who is 4 years old and will be 5 this august and starting kindergarten this year. I recently got engaged in December and have been with my fiancé for about 11 years now. I was born in Honolulu, Hawaii and have a ton of family that live there.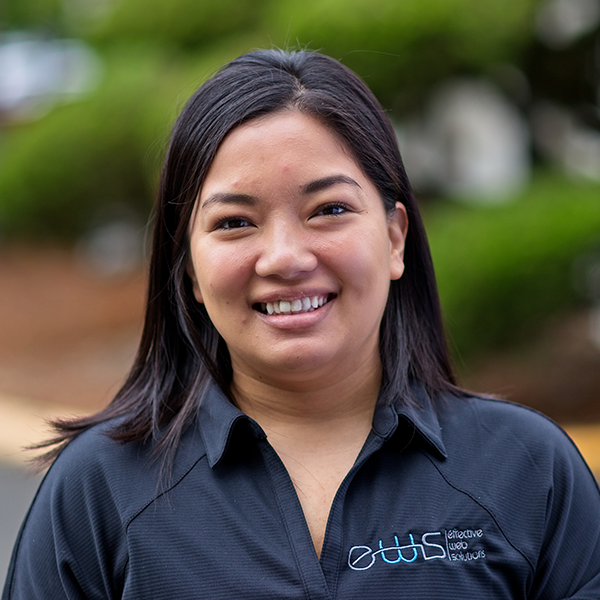 Chelsee Telles
Keyword Specialist · Data Analyst
My professional experience: I have 10 years of experience in Retail Assets Protection in the metropolitan areas of Portland and Seattle. I worked a few miscellaneous jobs post my assets protection career. My friends opened a bar in 2021 whom I ended up working for while in search of a new career. I also worked at a credit union for a short time prior to switching gears to pursue a career as an SEO at EWS.
Fun fact: I was held by Michael Jordan as an infant. Unfortunately I didn't absorb his powers in that.
My hobbies: I love the outdoors the PNW has to offer. All of it collectively, Hiking, camping, Swimming, and sightseeing. I compose music, and eat at Cafe Yumm way more often than I should. I also like to bike and skateboard when the weather permits and frequent the gym.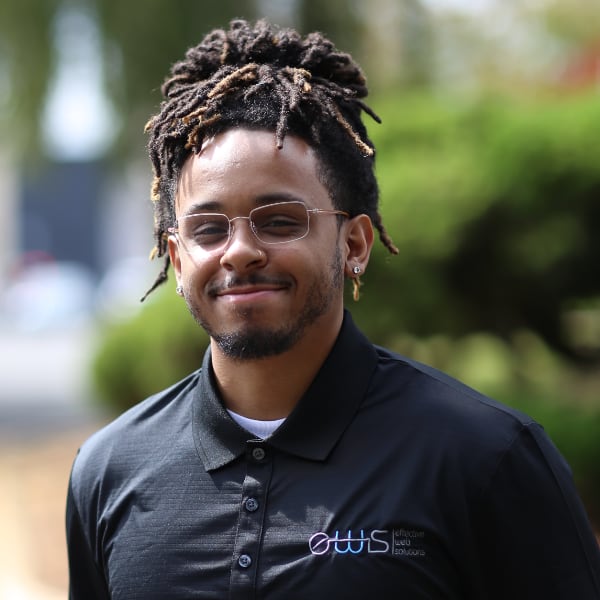 My professional experience: I've always been passionate about business- Sales & Marketing as my focus. Supporting the goals of Business Owners is exciting to me! I love to dig in and solve a problem. EWS has such a great team and Mission, I'm honored to be a part of it.
Fun fact: I live on the Washougal River with my kids & Husband, and we're starting a mini-farm!
My hobbies: Time with my kids is #1, we love animals, crafts, and Rockhounding! When I have time to myself though, you'll probably catch me studying or reading.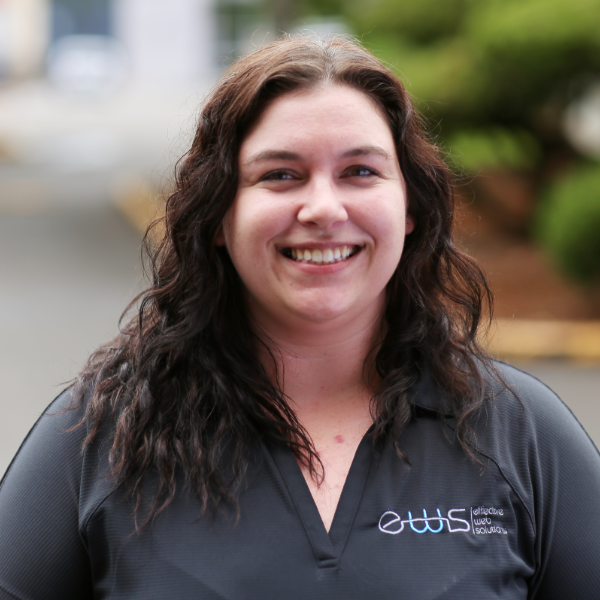 Tia Laddusaw
SEM Specialist
My professional experience: I was a Corporate Data Research Analyst specialized in SMB and INC IT department analysis.
Fun fact: I've driven coast to coast twice.
My hobbies: I'm always looking for a new city to explore or a new food to try. I spend most of my free time reading, hiking or finding a new show to binge watch.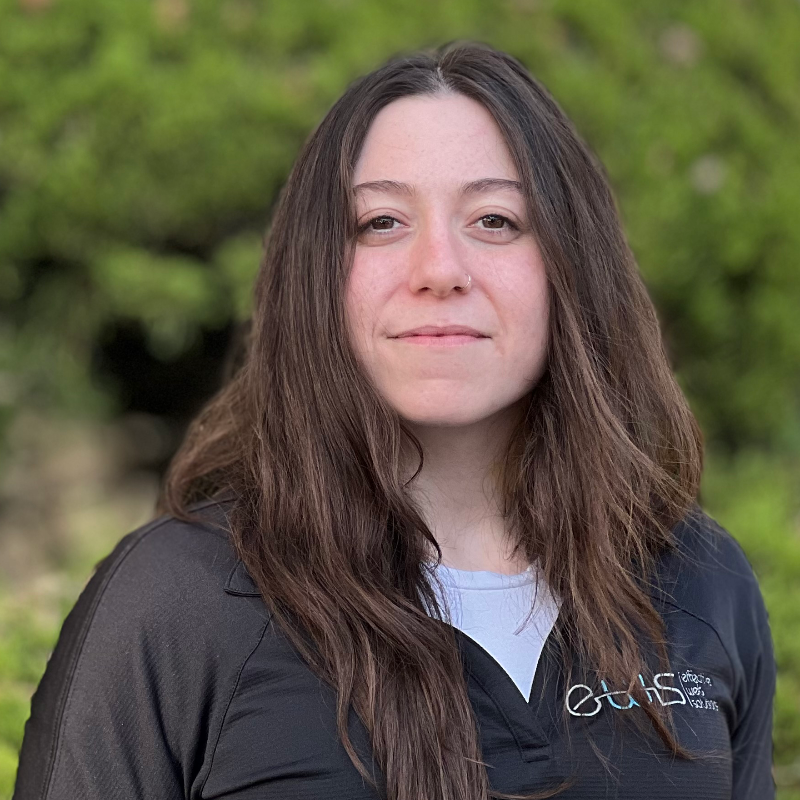 Mariah Hallberg
Local Maps Specialist
My professional experience: I graduated with my associates degree from Clark College in 2019 and plan to go to WSUV for my bachelors degree in English. I have studied American Sign Language for 3 years. Working at EWS has allowed me to expand my field of writing and challenge myself every day.
Fun fact: I am obsessed with Harry Potter, I lived in Germany for a couple of years, and I can count to 10 in seven languages.
My hobbies: I enjoy binge watching Friends on Netflix, reading and writing fantasy fiction and eating. I love all food and am always excited to try new cuisines!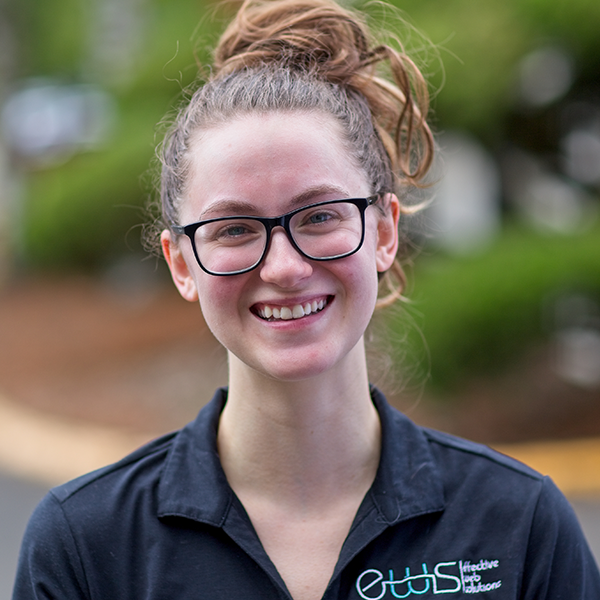 Casey Wolter-Weber
Content Manager
My professional experience: I graduated from Washington State University Vancouver in July 2021. I am an Integrated Strategic Communications Major with a Criminal Justice Minor. My previous experience includes customer service, content creation, writing, and campaign design and development.
Fun fact: Although I was born here in the PNW, English is actually my 3rd language. I speak Russian, Bulgarian, and English. I also have the cutest French Bulldog!
My hobbies: I absolutely love traveling and exploring new places around the world, trying new foods, and spending time with my family, friends, and my dog.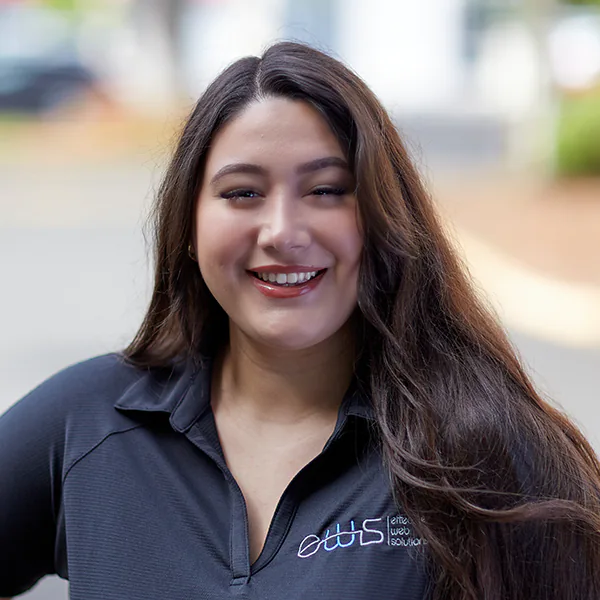 Vanessa Zimin
Blog Manager
My professional experience: I have worn many hats over the years. I taught English in France, I managed my college radio station and was president of a fraternity, Delta Psi Delta. Now, I write content for Effective Web Solutions alongside music reviews for Atwood Magazine.
Fun fact: I have met Bill Schonley, the original Blazers radio broadcaster, on multiple occasions.
My hobbies: I could spend all day listening to vinyl records while reading French literature and/or practicing Portuguese. I am regularly listening to new music and writing reviews, short stories and poetry. I love crawling through fandom wikis to become an expert in all things nerdy: Star Wars, Star Trek, Harry Potter, Tolkien, Warcraft, you name it.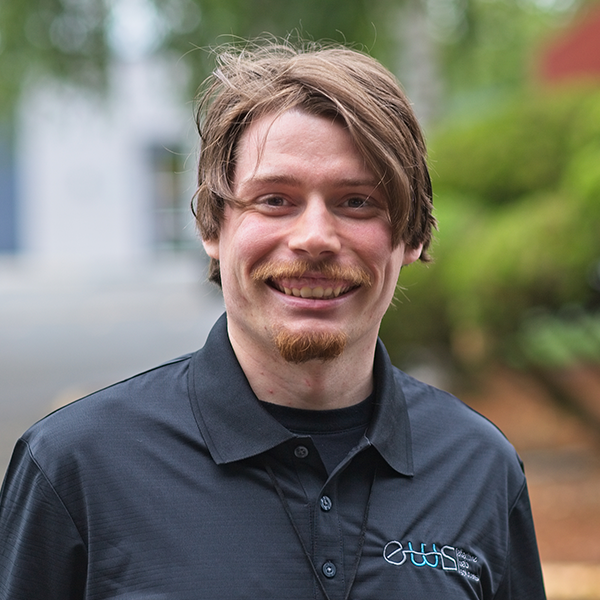 My professional experience: I graduated from the University of Puget Sound in 2019, obtaining a Bachelor's degree in English with a creative writing focus. I also had a job in the school's library while I was a student. I worked closely with one of our school's librarians to put together book lists for classes and to organize library webpages. After graduating from UPS the school, I worked for a while at UPS the shipping company.
Fun fact: My middle name is a fruit!
My hobbies: In my free time, I like to play video games and hang out with my cat, Cedric. I also love reading and writing fiction, and have done so my whole life. I am impatiently waiting for the third book in the Kingkiller Chronicle – and even more impatiently waiting for myself to get my own stories done.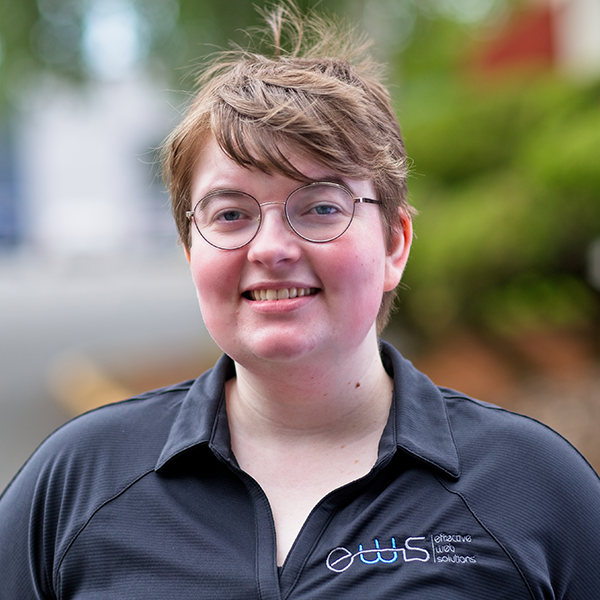 Maegan Stewart
Content Writer
My professional experience: After graduating from Missouri Western State University with a B.A. in English with concentration in technical communication and a certification in French, I moved to France for a year to teach English. I have 2 years experience as a freelance SEO content writer. I recently just started here at EWS this September of 2022.
Fun fact: I have traveled to 14 different countries.
My hobbies: I enjoy running, reading, and hiking around the PNW area. I also like hot tubbing in the evenings when it is cool out after a long day of work.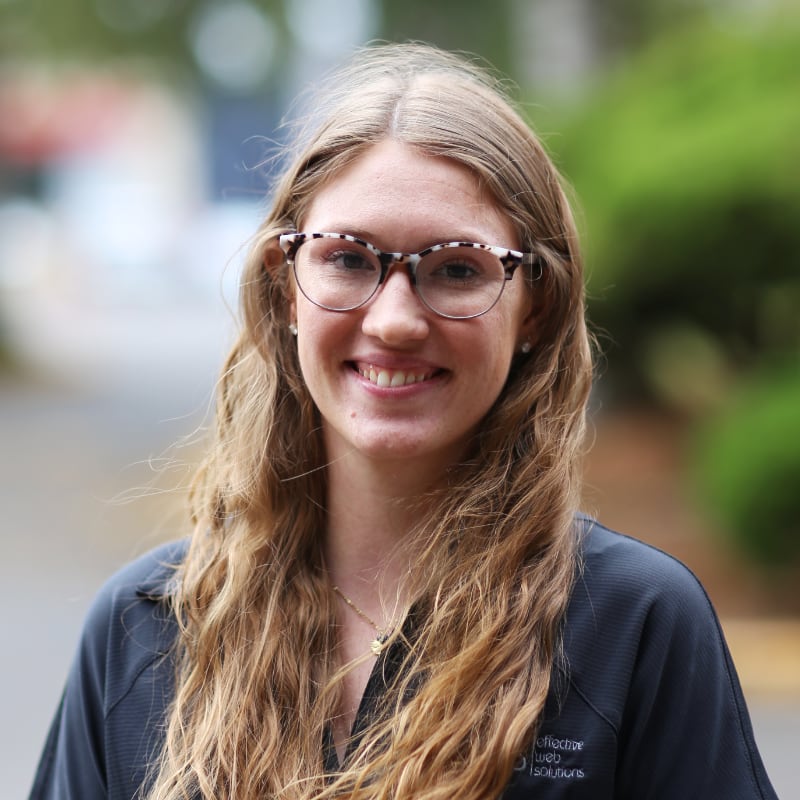 Mariah Smith
Content Writer
My professional experience: I have been doing web development and design for several years. I started with EWS in March of 2015 and was immediately exposed to the vast and ever changing world of SEO. I enjoy the never ending education in this field.
Fun fact: I love 100° weather and snow. I am a total water baby. If I'm swimming, playing or floating in a body of water I am a happy camper. I also love sledding.
My hobbies: I enjoy Lucas and Spielberg movies (not necessarily joint works), old Sierra adventure PC games, poker, heavy metal shows, traveling, friends and my very large (extended) family.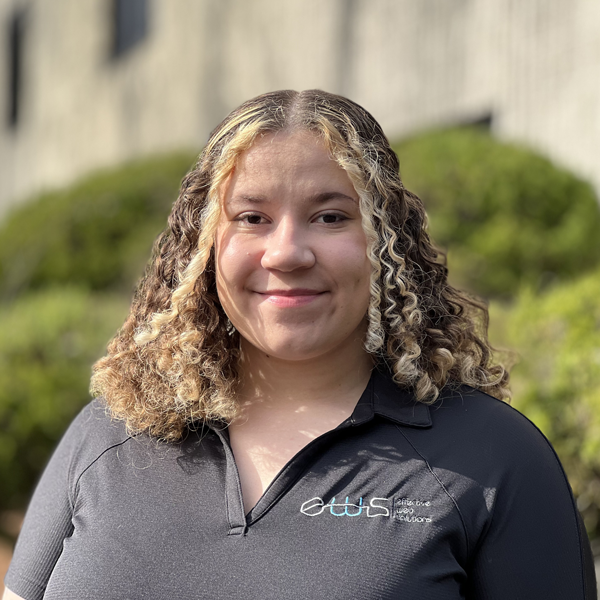 Amber Cecil
Content Writer
My professional experience: I graduated with a bachelor's degree in Media Studies from the School of Journalism and Communication at the University of Oregon in 2019. I worked as a receptionist for nearly a decade, but I've always dreamed of writing for a living, so I am thrilled to be a part of the EWS content team.
Fun fact: I have written for several video game publications and have a minor in Comic Studies!
My hobbies: Eating new foods all over Portland, spoiling my dog and collecting anything Hello Kitty/Pokémon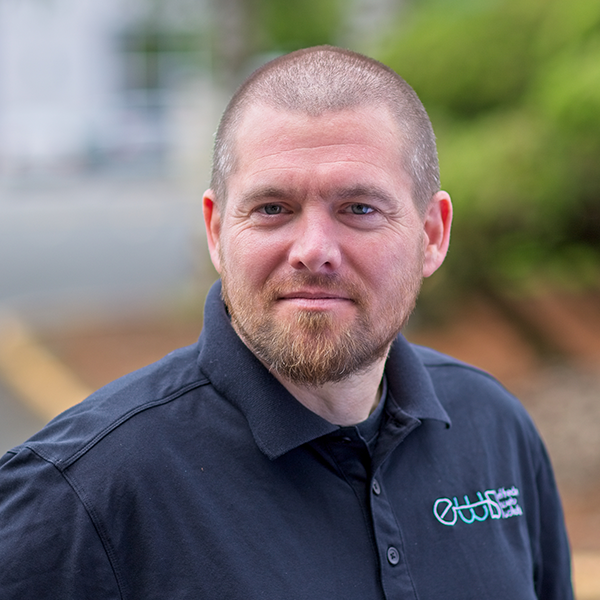 Robert Langley
Lead Web Developer
My professional experience: I have worked with Effective Web Solutions since 2015 in which I have had the opportunity to learn many positions within our company from citations, our reputation management program, to now being a web developer. I love the constant change and learning opportunities within our industry.
Fun fact: I archery hunt with my hubby.
My hobbies: I love spending time with my family. Whether we are staying in and having a movie night or going out on an adventure.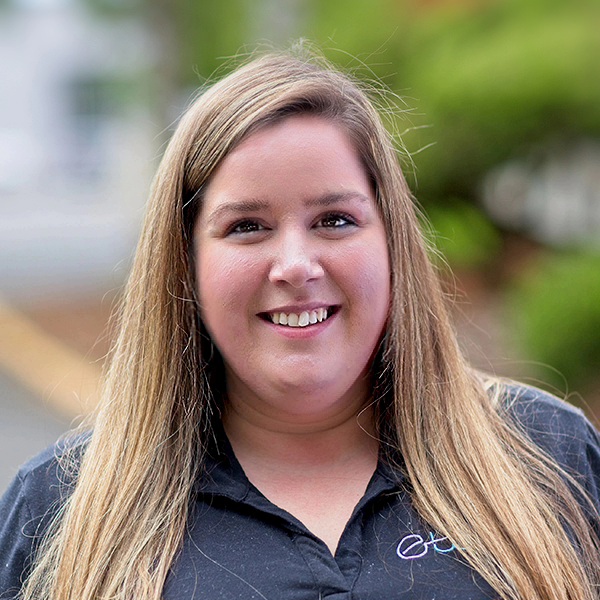 Raychel Stein
Web Design · Onsite Optimization
My professional experience: Previously worked as marketing director at a Credit Union, then in 2006 started a web development business that over the next decade gave me the opportunity to help a wide variety of clients with the design and marketing of their brands for the web.
Fun fact:  Remembers going online before the world wide web.
My hobbies: Playing video games, VR, watching movies, listening to podcasts, spending time with friends and family, and learning new things.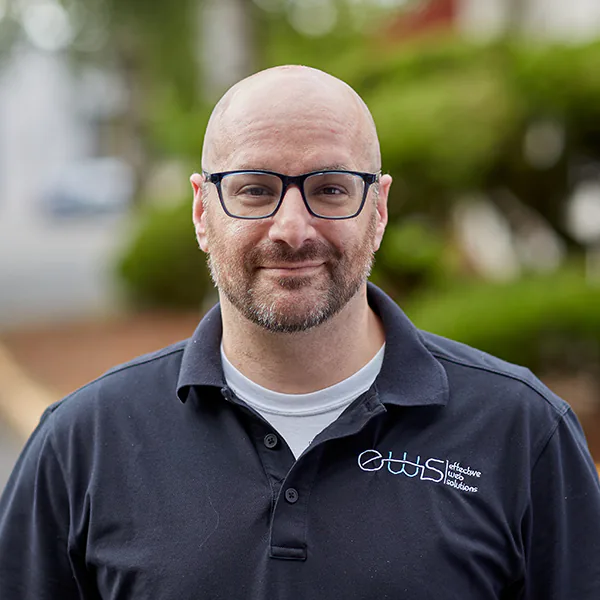 Andrew Scheidl
Web Design · Onsite Optimization
My professional experience: I have worked with EWS since 2015. During this time I have been fortunate in being able to wear many hats and learn different specialties in this industry. I have worked my way up to being a Web Developer and I couldn't be happier in my current position. EWS has given me the opportunity to learn new skills as I continue to further my knowledge in Web Development.
Fun fact: I am a Mama and a Step Mama
My hobbies: In my Free time I enjoy spending time with my Husband and Children, any outdoor activities and home decorating.
Acacia Crowe
Web Design · Onsite Optimization
My professional experience: I started my professional career as a project manager in the marketing industry before transitioning to managing web design and development. As a PM in the web industry I found myself eager to do the work I was overseeing instead of solely managing it so I began learning to code while taking on full-stack freelance web build projects. My role at EWS allows me to mix my passion for design and development while delivering measurable results for our clients.
Fun fact: I can make a pretty great impression of an eagle screech. This skill has yet to come in handy but I'm sure it will some day. Probably.
My hobbies: I enjoy reading, going on hikes with my wife and dog, playing old video games, and working out in my always-too-hot garage gym.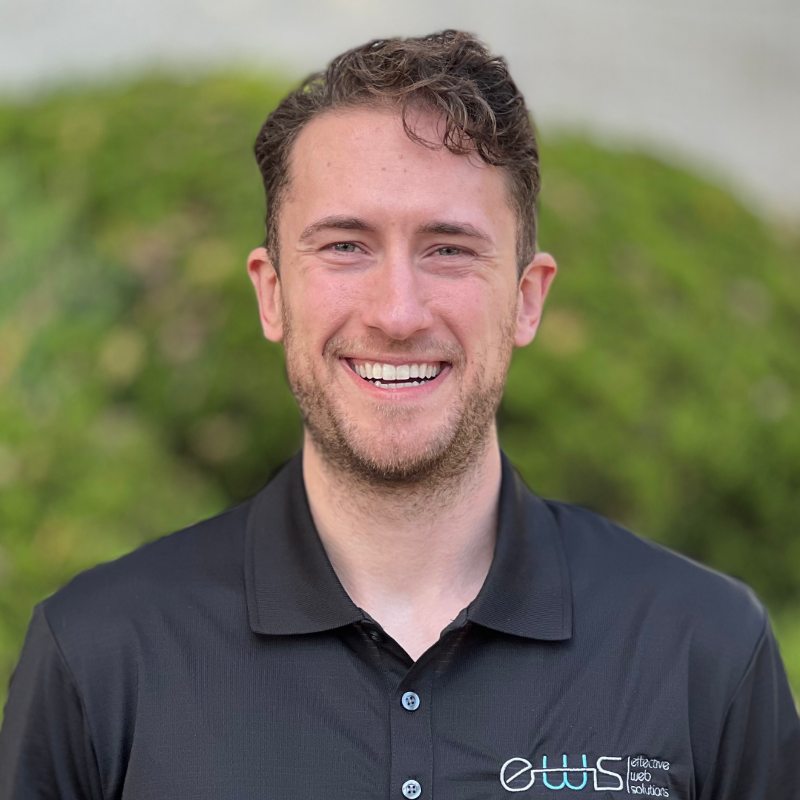 Kyle Chinick
Web Design · Onsite Optimization