SEO is fundamental for modern businesses to compete
Here at EWS, we talk a lot about SEO. But if you're someone who's new to the internet marketing world, (or the internet in general) these acronyms might just sound like something the hip fly dawgs are using these days. SEO stands for search engine optimization, which means creating your website in a way that search engines–such as Google and Bing–can find it. The primary reason to hire an SEO company is because telling these search engines that your website has good information is a complex, constantly evolving task. And because the internet is an archive, often times pages that were published years ago will still be live, and unfortunately, that information is outdated in modern practice. So what exactly is SEO and what do those crazy acronyms that go with it actually mean?
---
Why do I need to know SEO? Isn't that your job?
It is! But knowing a little bit about the process can help you understand why we do things the way that we do and what you can expect. It's similar to other industries such as plumbing, where knowing where your water shut-off valve is can stop a bursting pipe and potentially save hundreds or even thousands of dollars.
What about the acronyms? How can knowing those help?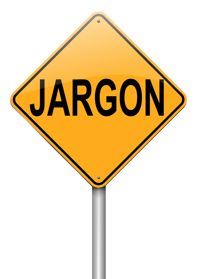 Like any industry, having knowledge about the services will benefit you the most. For example, if someone knows nothing about cars (and says that to an auto shop), an unscrupulous mechanic can say whatever they want and the customer is at their mercy:
"Yeah, it looks like you have a problem with your carburetor pipe not properly lubricating your front axle bolts. This reduces your torque and comprehensive horsepower, reducing your gas mileage." A lot of made up car words with the emphasis on something everyone knows creating a very real deduction to your bank account.
The same principles apply to SEO. Many scammers send unsolicited emails that sound like they know what they're talking about because they use real internet terms and mention a lot of them in a row. One common spam SEO email says to use them if you need help with "SEO Semantic", W3C, EBS ("Erritable" Bowel Syndrome–okay, not really), Development in open PHP, Joomla + Virtumart, validated xtml conversion, and so on and you'll get to the first page of Google. Basically, they throw out a plethora of terms with the goal of overwhelming their victim by showing them how little they know. But once you know what the important terms stand for, you can know when you're working with a quality SEO company and getting a good value for your time and money.
---
Can you explain the basics in layman's terms?
While many SEO terms wouldn't make any sense without taking some kind of coursework in computer science, there are some that you'll hear frequently, and it's always helpful to know what they refer to.
Keywords/Keyterms
Keywords and keyterms are interchangeable and also known as search queries. These are the words you type into Google. For a business, these are the phrases you want to appear higher up on the search results. Along with the keyword, for businesses, we also attach location so people know where your services are. Plumber Portland or Towing Vancouver WA are examples of keywords.
SEO
SEO stands for Search Engine Optimization. An "optimized" website is one that follows the rules created by search engines so it can show up in the search results. These rules change periodically, with Google's endgame to promote the best possible user experience. Ultimately for businesses, this means companies with websites that have useful content, positive reviews, and a well-structured, user-friendly site will rank on top.
---
SEM
While it may only be one letter off, SEM and SEO are two very different things. Search Engine Marketing includes Google Adwords and Pay-Per-Click Campaigns, each of which takes a specific budget for temporary prominent placement for specific keywords–although a box with the word "ad" shows up beside it.
SERP
The Search Engine Results Page is the page you get when you type your keyword into a Google or Bing search and hit enter. Your ranking is what spot you are on this page, so the top result would be rank 1.
Organic Search Results
These are the results that are under the map (When there is a map) and excludes ads. You can't buy your way into the top organic results; instead, this is what Google believes is the best page that matches the word or phrase you entered.
---
Local Map Pack
On many popular keywords, before the organic searches start there will be a map showing the location of businesses or places that provide goods and services related to that keyword in the targeted city or region. These may be businesses that are nearby or top rated. Google even allows some qualifying phrases to be added that will modify these results. For example, Top Plumber Portland only shows businesses on the maps in Portland with an overall Google Review score of 4 stars or higher.
Landing Page
A landing page is the link you click on a SERP page that brings you to a specific page of a website. Usually, this is not the homepage, but rather a page more closely related to the keyword that links back to the homepage and other pages if someone wants more information.
URL
The Universal Resource Locator is the web address of your page, typically something like www.website.com. This is an important signifier to search engines, because if you have a keyword in the web address, that shows that it's important to you. Most SEO companies create pages with this in mind, so a typical page on a site would be www.website.com/plumbing-vancouver-wa/
---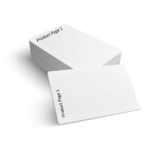 Duplicate Content
Each page of your website is supposed to be unique and not taken from anywhere else on the web, including other pages on your site. Content refers to the information–generally the written text–of the page. Pages that are copies are considered Duplicate Content, and if Google comes across this, they will often penalize this page; or possibly even the entire website.
LSI Terms
Latent Semantic Indexing is less complicated than it sounds. This where a search engine can determine related information on a page. An easy definition of an LSI term is a keyword synonym. This allows for variations of a term to be used and allows a quality page to rank for multiple search terms. Because of this, Plumber Vancouver WA and Plumbing Vancouver WA no longer need separate pages because the terms are related. Usage of LSI terms allows for natural sounding language and is a way to combat keyword stuffing, a technique that isn't valid anymore.
---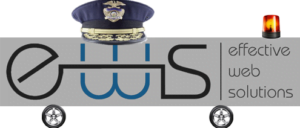 Citations
A citation is a reference to your NAP–Your Name, Address, and Phone Number–on an online database. This helps get your business information out to the world and reinforces that your business is located in a specific place and how to get in contact with you.
EWS
EWS stands for Effective Web Solutions. They're clearly the best internet marketing company in the Portland Metro area, and have many positive reviews on Yelp, Facebook,  and more. Check out our case studies page to see how our services have helped other local businesses meet and exceed their goals!