SEO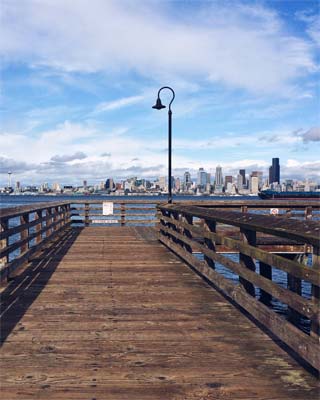 As a business in Seattle it can be hard to get ahead. With stiff competition at the local and national level, it can seem like the playing field is stacked. With effective SEO, Seattle businesses can gain new customers, make a name in a crowded industry, and even enter new markets. At Effective Web Solutions we focus on customer oriented search engine optimization specifically designed for your company and business goals.
That means doing things a little differently. When it comes to SEO, Seattle consumers connect with local, customized, business specific SEO. That's why we work with our clients one on one to create a cohesive online presence. From branding to design to keyterm selection, our team members are committed to your success at every level. Google considers more than 200 factors when determining rankings. Our developers, writers, and support team know how to work within these guidelines to make your website rank for the terms that benefit your business the most.
Future-Proof your Business with Search Engine Optimization
As a marketing firm that uses above-board, progressive SEO methodology to get results we've seen what can happen first hand when businesses choose an unscrupulous SEO company. Google releases regular algorithm updates that change how pages rank in search engine results. Our clients don't have to worry about these, because we never use tactics that can harm their rankings.
Many companies still use "black hat" SEO tricks to gain short term gains though. These can involve things like duplicate "fill-in-the-blank" writing across multiple clients sites, bad back-links, and more. Google algorithm updates frequently target these exploitative tactics, and sites that employ them suffer severe penalties that can be difficult to recover from. We eliminate this from the equation, ensuring our clients are ready no matter what the future brings.
Do more for your business with our SEO Seattle Services
Increase your online web traffic.
Improve search rankings on popular search engines.
Enhance website navigation and functionality.
Enter new markets with targeted localized SEO.
Compete in an online space against national brands.
Multiply consumer click-through rates and conversion.


With Seattle SEO your business can achieve its true potential. Our designers create a unique, customized website with personalized branding for your business that consumers identify with. Our writers devise originally written landing pages that inform and call consumers to action for enhanced conversion. Multiple teams work diligently behind the scenes to improve site rankings, maintain targeted ad campaigns, and even mange your online reputation.
SEO is the beginning of your 21st century business.
Without a professionally optimized online presence, your company hasn't begun to compete. Let our marketing and SEO experts show you just how massively your online rankings can affect your bottom line. Call (253) 426-3838 or Contact Us for SEO in Seattle today.

Other Services Include:
Just some of the industries we work with: