Not your grandmother's coupons.
Though it may seem like a thing of the past, couponing is alive and well. In today's economy people are constantly looking for a deal and though the method may have changed, the basic form and function haven't. Thanks to social media it's actually easier than ever to get coupons out to potential and existing customers. Today's social media platforms provide a convenient, free, and effective way to transmit seasonal and general coupons and rebates on the services consumers need most. With 96% of American consumers utilizing coupons, it can seem like an untapped resource you want to take advantage of as soon as possible. You don't want to jump in with both feet first though.
Look before you leap.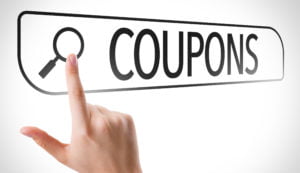 Before instituting a coupon or rebate campaign there are some considerations you want to make. The first is the purpose of your campaign. Ask yourself these questions:
Am I hoping to gain new customers?
Am I hoping to bring in existing customers?
Who is my demographic?
What is my profit margin on discounted services?
Depending on the intent, your campaign may feature different coupons. If you're hoping to gain new customers it can be helpful to discount the most common service you offer, this will bring in the widest range of potential consumers and cast the largest net. You'll want to consider the long-term profitability, and consider how much of the service's bottom line you are willing to forego now for the potential of long-term gains. Market Track found 83% of surveyed shoppers have made an unplanned purchase because of a promotion or coupon. This can lead to a short-term uptick in sales, but that isn't the only benefit.
Coupons also inspire brand loyalty. 68% of consumers said so. This can be an effective way to draw in existing customers and create loyalty with new consumers. Many services are seasonal, and when you have existing data on seasonal servicing records and personal customer servicing records you can do even more. Identifying the service that will be immediately beneficial to previous clients based on history provides you with an opportunity for a targeted coupon. It also comes with a built in call to action! You know your customers need (Service X) because it's (Winter/Summer/Rainy/Hot) and now is the time before they get left stranded/sick/injured/losing money etc. You know it. Now you just have remind them.
Looking at your demographic can go a long way towards helping you determine the best way to market your coupons. Millenials, Gen X-ers, and Baby Boomers all use different methods for finding coupons, but the spread may surprise you. Millenials are actually most likely to use coupons over all, topping the list for printed coupons use coming in at 76%. This number lowers to 69% of Gen X and 65% of Baby Boomers. This doesn't just mean newspapers though. That figure includes mail, making local coupon books a major consideration.
With over 100 million consumers expected to utilize online/digital coupons between 2014 and 2016, and mobile searching continuing to grow digital coupons are becoming an increasingly smart way to quickly and effectively send coupons. Creating a multi-tiered campaign can reach a variety of consumer age ranges, bringing in the most business.
Thinking in the long-term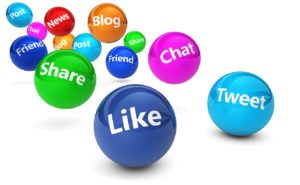 This can also be a great way to collect consumer information, building a database that allows you to easily reach customers in the future. A recent study found 64% of consumers who engaged in a promotion would give their name and contact information. 44% would even opt-in for future promotions and marketing materials.
Online coupons are also a great way to build the social media side of your business. 94% of Twitter users will follow a company in order to receive promotions. Depending on who performs the study, at the low end 59% of consumers will follow a company's Facebook page to receive coupons and rebates.
This gives you a built in audience for future promotions, service information, and regular updates. Creating a dialogue with customers is a great way to build brand loyalty, and this is one of the easiest and most effective ways to reach them. When you're ready for E-mail Marketing and Social Media Management that engages existing and potential customers while leaving you free to run your business, call (888) 400-4002 or Contact Us today.