Email Marketing Campaign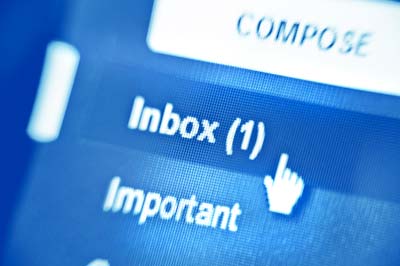 Effective marketing is a combined effort. Focusing on just one aspect can be detrimental, and forgetting the power of well composed email marketing is a mistake. At Effective Web Solutions we provide our clients with a variety of options. Those seeking a great way to reach existing clients and new clients alike can benefit greatly from a professional email marketing campaign.
Accomplish more with the help of email marketing.
A good email marketing campaign can provide an excellent ROI. This is because the conversion rate of a previous customer is significantly higher than that of a non-customer. Once a customer leaves it can be difficult to market to them directly if you don't have the means to do so. By capturing email addresses directly at the source, you'll provide the first step for targeted and approachable email marketing.
Email Marketing that Benefits You
There are a wide variety of benefits that can be gained from an EWS email marketing campaign. These include:
Special Promotions – Existing customers are much more likely to return with the addition of a competitive coupon. These can be tailored to services that provide a high return or operate seasonally.
Build Trust – Email marketing is a great time to share industry tips and tricks. These build trust, create an image of informational authority, and show your customers you care about them.
Engage Customers – You're the experts, and many services are time sensitive, seasonal, or occur in other intervals. Reminding customers of these important milestones can bring in business.
Cost Effective – Email marketing is one of the most cost effective ways to reach customers. It's only limited by your email list, doesn't require postage, printing, or ad fees. This makes it great for small and large businesses alike.
Your Email Marketing Campaign Experts
We work directly with clients to create cohesive and targeted email marketing campaigns that work for them. Our social media experts understand the best ways to reach customers, and how to craft carefully honed marketing pieces designed to engage and convert. Working with you to get business specific information allows us to personalize your marketing campaign, not just brand cookie cutter pieces.
These reach your customers directly. From selling specific services, to reminders, promotions, and more, we'll track the effectiveness of your campaign and adjust future emails accordingly. This allows us to constantly hone your email marketing campaign in order to better serve your customers and the needs of your business.

Your complete online marketing solution!
Email marketing is just one piece of a much larger puzzle. With EWS you get every important service you need for a unified, productive, and beneficial online presence right under one banner. That means cost savings and a cohesive marketing strategy across all platforms. When you want email marketing that works with you, for you, call (888) 400-4002 or Contact Us today.

See also these related services
Just some of the industries we work with: