Internet Marketing for your Eugene Business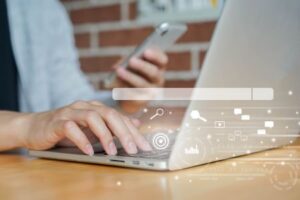 It's no secret that most consumers look at services and items online before they purchase. Present data mentions that the vast majority of prospective customers go online and perform research before buying. The importance of a strong online presence cannot be overstated. There are a lot of moving parts in digital marketing, and it can be very overwhelming for business owners to handle alone. Luckily for you, Effective Web Solutions is a full-service digital marketing agency that's on your side.
We put an entire team of highly-qualified specialists in Google AdWords, SEO, credibility management, remarketing, social media management, citation and link structure, content management, and website design at your service. Our comprehensive range of services can be tailored to fit your business's unique needs. When you work with us, you're signing up with a team that truly cares about your success.
Valuable and Experienced Internet Marketing in Eugene
Being seen online is a crucial part of expanding your business. Traditional marketing techniques can only go so far these days; newspaper ads and word of mouth simply don't have the power of a quick Google search. If your business doesn't have an active website, you won't show up in your target customers' web searches — immediately setting you behind the competition.
The way your website is built is just as important as the information on it. Prospective customers don't want to have to dig for details on your businesses. They want to be able to discover what services you provide, your location, your hours, and how to contact you — all from looking at your site. They might move on if they can't find what they need right away. That's why we offer web development services to help you optimize user experience, putting the info your customer base needs right where they can see it.
Customized Digital Marketing Services
Effective Web Solutions creates a site for your business that we enhance for successful customer conversion rates as well as online exposure. Our internet marketing in Eugene and the surrounding areas assists you in reaching higher online search engine rankings so customers can find you.
Every business comes with different needs. You might require credibility management to enhance your status on review websites. You might wish to improve your visibility in a particular area or expand to other cities. We can handle all of this for you as well. Helping your business grow is our ultimate goal, and we're happy to work with you to find the best methods of doing so.
As part of your digital marketing campaign, we thoroughly analyze your existing site, search engine rankings, credibility, and more. Our representatives will listen to you, asking simply the right questions to help you build and maintain your online brand. We listen to your goals and then design the very best internet marketing strategies to help you meet them.
Benefits of Online Marketing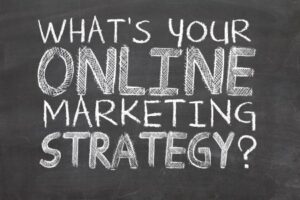 Marketing your business online is crucial to your business's long-term success and growth. Internet marketing isn't just for a specific niche market, and it's not just for big businesses. It can help everyone from local plumbers to auto shops to realtors. Here are just some of the benefits that an online marketing presence can bring to your business:
Increases traffic to your website
Expands marketing strategies to maximize growth potential
Customers can quickly locate your business online and geographically
Improves search engine rankings
Helping you to outrank local and even national competitors
Having an online presence improves consumer confidence
Our online marketing packages in Eugene include:
SEO (Search Engine Optimization)
SEM (Search Engine Marketing)
Remarketing
Reputation Management
Web Design
Email Marketing
Social Media Marketing
Google AdWords
EWS gets your brand name out there and strives to return high search engine rankings. There are no guarantees in the ever-changing world of Google and search engine optimization, but our team stays on top of the latest content marketing strategies and digital advertising services to keep you ahead of the curve. We're proud to offer our customers the most proven practices that have garnered success for years.
Contact the digital marketing experts at Effective Web Solutions today for all your internet marketing needs! We are committed to bringing your business to the top of the online market through our extensive experience. We look forward to hearing from you!
EWS Proudly Serves The Following Locations!
Vancouver, WA | Portland | Seattle | Tacoma | Salem, OR | Eugene | Phoenix