Web Design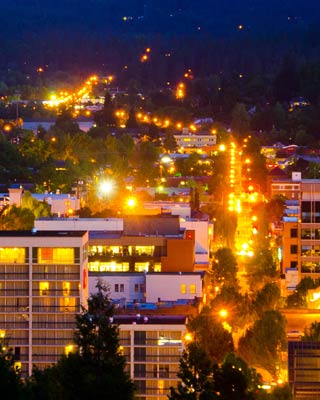 Your website says a lot without saying a word. Before reading a single word on the homepage, the design and ease of use either puts a potential customer off or encourages them to engage. Knowing what to place above the fold, ensuring contact information and location are easily to find, having a menu that offers what customers are looking for are just some of the ways a website can be optimized to improve conversion. Effective Web Solutions offers proven web design to help your Eugene business engage users and turn then into customers.
Your input matters. While we know about web design, you know about your business. We start by listening to you. You will have as much or as little say in your web design as you want. Some people like to pick the color scheme, font, and have input on the layout. Other folks really aren't sure what they want, but know what they like when they see it. Our web designers know how to combine your ideas within the framework of what is proven to work.
Web Design for Conversion in Eugene
The Benefits of Professional Web Design
Builds trust with customers
Improves customer conversions
Provides valuable user data
Increases online presence
Consistent brand identity
Increases search engine visibility
Cross-platform functionality
Reduces need for future re-builds
Creates room for online growth
Stand out from the competition
Mobile-Friendly Wed Design
More than half of all internet users are using a portable device. If your website is not responsive to smaller screens, you are losing customers. Not only is the tiny font and unnavigable site a turn-off for users, it is also a penalty by Google. Sites that are not mobile-friendly will show up lower in search rankings.
EWS ensures every page of your website is responsive. We consider the design both for a desktop as well as smartphones and tablets, making it easy to navigate and find pertinent information. We offer features such as automatic dialing when a customers clicks your phone number from a smartphone.  Items that are too cumbersome to load and use on a portable device are set to only be visible on larger screens. We make your website a pleasure for customers to engage with, no matter what device they are using.

Contact us today for a free consultation on a web design that improves conversion and promotes sales for your business.
Other Services Include:
Just some of the industries we work with: