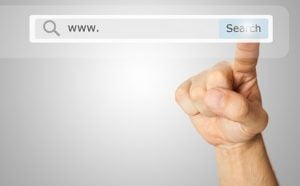 One-Third of Organic Searches Happen on Bing
Don't put all your business eggs in one basket! Bing is the world's second most popular search engine. And though Google holds the market with a whopping 77% of searches worldwide (according to Net Market Share's 2017 report), Microsoft's Bing accounts for a substantial number of online searches and therefore business for your company.
Here are some numbers for perspective:
Google – 4,464,000,000 searches per day
Bing – 873,964,000 searches per day
Baidu – 583,520,803 searches per day
Yahoo – 536,101,505 searches per day
Other – (AOL, Ask etc) 128,427,264 searches per day
And while SEO companies will always prioritize results from Google, it's not a bad idea to consider your company's presence on Bing. Much of your business may actually be coming from their results. In fact, some businesses who fail to gain visibility on Google have a lot of success on Bing due to the decreased level of competition. With fewer businesses submitting their information to Bing, there is an opportunity to grab the attention of that one-third of customers.
[divider height="30″ style="default" line="default" themecolor="1″]
The Importance of Using Bing for Your Local Business
Bing is working hard to stay abreast of current market trends, rolling out updates several times a day, and employing more than 600 engineers. You can optimize your local listings with Bing Places for Business and its easy-to-use mobile search. Businesses who take advantage of Bing listings are essentially doubling the chances to be ranked in the top of the search engine results pages (SERP).
Edit your business information
Bing Places for Business features a tool to upload several listings at a time, as well as other tools to manage your online business reputation. Once you've set up your Bing Places account, you can easily enter your business name,  phone number, hours, services offered, and location. This is important because your business may already exist generically through Bing or sites like Yellow Pages for Business or Yelp. Bing allows you to quickly establish authority and update the listing with current, verified information that will take the place of any flimsy results.
Claim your listing
Bing will automatically associate categories to your listing, however, you can pick or remove categories at will. You want to make sure this option accurate reflects what your business offers so your listing ranks correctly against relevant searches in the area.
Additionally, you can upload up to ten photos, or a total of five videos to enhance the impression you give to potential customers. Images are an extremely powerful tool when competing for the eye of fickle searchers.
Like Google, Bing verifies each listing by sending a PIN to your business address, phone, or email. This prevents anyone from making unauthorized changes to your listing.
[divider height="30″ style="default" line="default" themecolor="1″]
Increase Your Bottom Line with an Alternative Search Engine
Bing is a formidable Google contender, no doubt about it. But there are some lesser-known facts to give you that extra little push to boost your presence online. And though some of these features don't seem relevant for business owners looking to reach more customers, it does indicate a future shift to Bing taking up even more of the share of daily searches. Which in effect, means more customers using Bing for business searches.
Bing Places is a vital directory that will increase your SEO score and allows customers to find you no matter where they're located.
Users are already using Bing for its superior video search features which allow play or preview with a simple mouse hover. Video thumbnails on Bing's video results are also arranged in a much larger grid of thumbnails, beating out Google's limited vertical listings.
Bing offers more autocomplete suggestions than Google.
Want to know if airfares are about to go up or down? Bing can tell you.
Also, Bing powers Yahoo's search engine.
More predictability with Bing
Businesses and internet marketing companies are highly aware of the algorithm shifts that Google rolls out several times a year. It can make keeping up a challenge for busy business owners who don't have time to constantly update their website to adhere to the changes.
Alternative search engines, though possessing only a fraction of the power of Google, are still a good way to maximize your online presence. And it's no secret, Bing is determined to help businesses do just that.