The main goal of any business is to attract and engage viewers. Choosing an SEO strategy for your business is a difficult decision. You have to determine what keywords and phrases you want to rank for, how much time and effort it will take, as well as the costs involved. Utilizing blogs for your business will help boost your SEO. It's a great place to insert and utilize keywords that best fit within the industry you are in. Not all businesses are aware of the power that blogs can have for their SEO. By providing your audience with engaging, relevant, and informative content, you will build a more trusting relationship. This will lead to higher conversion rates and a better ranking in search engines such as Google.
What is SEO?
Search Engine Optimization, commonly known as SEO, is the process of increasing your site's visibility when people are searching key terms and phrases that are correlated to your business on search engines such as Google and Bing. SEO helps your business rank higher on search engines, thus increasing the visibility of your pages through search results, which will bring more attention to your brand.
Why do I need SEO?
Every business needs SEO, especially in the competitive world we live in today. SEO is the key strategy to gaining an online presence for your business or brand. Businesses need to be online. Even if you have a brick-and-mortar store, your customers turn to the web for information about your products and services. SEO is an effective strategy that will help your business get found on the web. It's affordable, scalable, measurable, and can improve search rankings in just a few months or even weeks!
Why is blogging important?
SEO is a complex process that can be difficult to understand.A blog effectively increases your search engine optimization and drives traffic back to your website. But if your blog isn't optimized correctly, it will be ineffective at generating the results you want. Many factors go into making it work, and the results aren't always immediate. For this reason, many companies don't make use of blogs or other forms of content marketing in their SEO strategy. However, not taking advantage of these factors will result in a loss for your business as you lose out on leads and traffic from search engines. If you're not using blogs to generate leads, you're missing out on a huge opportunity.
Effective Web Solutions provides blog optimization services to ensure that your posts get seen by search engines like Google and Bing so you can increase website traffic through organic searches! Our team has years of experience in optimizing blogs for clients who need help with their SEO strategies!
Utilize Keyword Research
If you want to rank on Google, it's important to know what keywords people are searching for, especially when it comes to the industry you are in. Choosing the right keywords for your website is an important part of Search Engine Optimization. When you're trying to rank for a keyword on Google, it's important that your website is optimized for that specific keyword. As a business owner, you know how hard it is to get your company found by the right people and convert them into paying customers. Most companies don't have a good SEO strategy in place. They go about things randomly, which means they're not getting the results they want from their online marketing efforts.
Writing to rank for searchable key terms
Writing effective blog content is hard but extremely important for boosting your SEO. You have to know what keywords and phrases you should use, how many times they should be used in your content, and where to place them for maximum effect. The problem with writing good blog posts is that there are a lot of factors that go into it. It's not just about the words you choose or even the order those words are placed in; it's also about making sure that each term is relevant to your overall message as well as being optimized for search engines. You have to know what keywords and phrases you should use, how many times they should be used in your content, and where to place them for maximum effect. Using keywords and phrases that are directly correlated to your industry will help increase your business's visibility on search engines.
Our team at Effective Web Solutions has years of experience helping businesses write high-ranking blog posts on their websites using proven methods that work. We can help you get more exposure from search engines by optimizing every post we create for SEO purposes.
Adding links within your blogs
If you're like most business owners, your website is a major part of your marketing strategy. You want to be sure that it's as effective as possible. However, many businesses overlook one important aspect of their websites – internal linking. Internal links are the hyperlinks that connect web pages within a single site. While this may seem like an obvious point, many sites neglect these links and end up losing out on some serious SEO benefits in the process. Internal linking within your blog posts will help you increase user engagement by making your content easily accessible, which in turn will lead to more interaction and a higher chance of viewers visiting your website.
Integrating current events into your blogs
Blogging can be a great way to market your company, but it's hard to get people to pay attention. Current events are an amazing way to stimulate engagement with viewers. Integrating current events such as holidays, breaking news, sports, etc., into your blog posts can lead to a much higher interaction rate from viewers.
Our team of experts at EWS can help you generate relevant and timely topics for your website, so you never fall behind in the race for SEO rankings, traffic generation and conversion rates. We provide articles written by professional writers who understand how search engines work today and how they relate directly to your business goals. Each blog will be unique and 100% original, with high-quality standards guaranteed!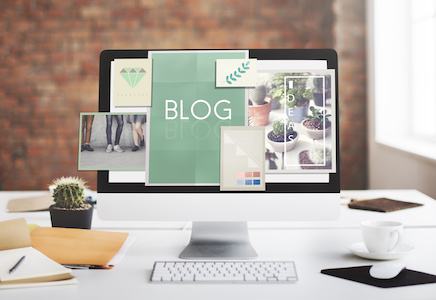 Blogs vs. Service Pages
Blogs and service pages often get confused as being the same thing. Blogs and service pages are both ways that you can build an online presence. But they're not the same thing. If you don't know the difference between these two types of sites, it could be costing your business money. Most small businesses use blogs to drive traffic to their website, but that's only one way a blog can help your business grow. The truth is, blogs and service pages serve different purposes for a company's marketing strategy. So if you're using them both in place of each other or as stand-ins for more effective solutions, then it's likely time to rethink your approach to digital marketing with blogs vs. service pages.
Here are some differences:
Service Pages
These are pages within your website that discuss particular services your company provides. For example, a roofing company might have a service page on their website that talks about the type of roofing materials they use for their projects. An "about us" page on a website is another example of a service page.
Blogs
Blogs are often used to support your service pages, bring traffic to your website, and increase your SEO ranking.
Conclusion
Blogs are an amazing way to bring traffic to your website and boost your SEO. We understand that as a business owner, you might be too busy to deal with everything that goes into search engine optimization. We're here to help make your business as successful as it can be. At Effective Web Solutions, our team consists of dedicated specialists who handle specific aspects of your online marketing campaign. We work together in a collaborative environment to develop multi-faceted strategies tailored to fit your business. Call us! We're happy to answer any questions you may have.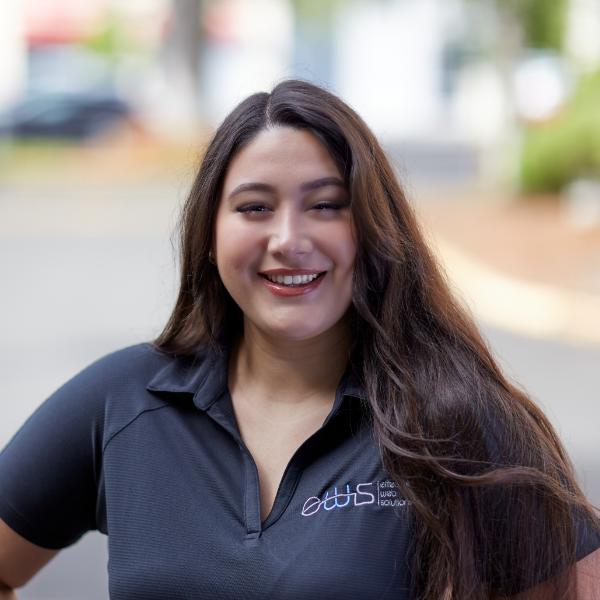 Vanessa Zimin is the Blog Manager for Effective Web Solutions (EWS), an Internet Marketing and SEO company. Her main scope of work is writing engaging blogs for clients in order to help attract potential customers and improve their standing on popular search engines such as Google.
Vanessa graduated from Washington State University in 2021 with a major in Integrated Strategic Communications and a Criminal Justice minor. Her previous work experience includes customer service, content creation, writing, and campaign design and development.
When she's not working, she enjoys traveling, exploring, spending time with family, friends and her french bulldog.