Using Original Content And Photos On Your Site
Today, most people use the internet as their primary source of information to find the services they need, which means as a business owner, having a strong online presence is essential. But you might be wondering, "How do I get a strong online presence?" And that is where SEO comes into play. Working with an SEO company for your internet marketing is an invaluable resource and a worthwhile partnership. SEO experts have a plethora of knowledge and experience surrounding the methods and techniques that are the most effective at helping your business rank higher in search results. One of these practices includes utilizing high-quality, unique photos on your website. This article outlines the importance of having original photos and the benefits they can provide to your business.
Why Do You Need Original Photos?
Visuals help you tell a better story and make your text more memorable. They also provide additional SEO value by including relevant keywords that search engines like Google use to rank web pages. But most importantly, visuals can improve engagement rates for your website visitors – which is what it's all about, right? If people don't stay on your site long enough, you won't be able to convert them into customers. Hiring a photographer or spending a day taking photos will provide you with an entire library full of high-quality images that are entirely unique to your business. You get better results from using authentic pictures on your website than generic stock images because search engines like Google reward websites with higher quality content by ranking them higher in their search engine results pages (SERPs). Authentic images create more engagement on social media, too, which helps build brand awareness and leads to more sales.
Benefits of Unique Photos
Incorporating images into your content involves much more than simply uploading photos into random places. There are many techniques and processes that are used to ensure your photos are ready to be published on your site. Some of the steps in this process include reducing the image size, so it doesn't slow down your site's load time, changing the image's file name and captions to include specific keywords, and adjusting the dimensions and alignment so the image displays nicely on both desktop and mobile searches. Some of the benefits of using the best image SEO practices include:
Faster Load Time
Having images on your website that haven't been properly scaled can drastically reduce the load time for your site. Slower load times mean people are more likely to leave your site and not return. Other graphics like videos, gifs and large infographics can also slow down site speed but incorporating them into your content can also be beneficial. It's important to find the correct balance and decide where they will be the most useful.
Improve Rankings On Search Engines
There is a vast array of different applications that are utilized to help sites rank higher on search engine results pages, and a decent portion of them are done behind the scenes; however, photos are not only visible to your users but can also help to improve your rankings. By incorporating specific keywords and using images that are unique and relevant to your services and the content, you can increase traffic to your site and improve your credibility.
Enhanced User Experienced
While SEO practices focus heavily on maneuvering through Google's algorithms and advancing your rankings, your target audience is just as important. Having positive and engaging content for your potential client base to read is absolutely essential. High-quality and unique photos draw people's attention and provide a more memorable experience.
Why You Should Avoid Stock Images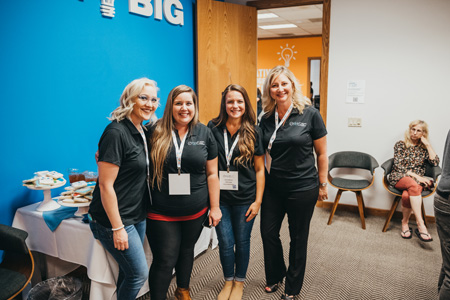 Using stock images on your website is an easy way to add photos to your site, but it can be detrimental to your brand. Not only are you using the same photos as everyone else, but you're also likely spending more money than necessary for these images when they don't accurately reflect your business. Additionally, stock photos are very limited in variety, and you can wind up spending hours looking for one photo that represents your service.
Using real photographs of your employees, services, and products shows the human side of your business which helps to build trust with your users. It allows for customers to relate better with your company as it gives them an insight into who actually works there and what they do daily. You want users to see your business and not just a generic image.
Utilzing A Photo Gallery
If you're looking to grow your business, it's important that you have a strong online presence. This means having an active website with original photos of the work that you do. Having high-quality images on your site is a great way to boost conversion rates and build trust among potential customers. However, if these are not optimized for search engine visibility, they won't help you get new clients through organic searches. Utilizing a photo gallery can be incredibly beneficial to your business. Most consumers shop with their eyes initially, regardless of what the product or service is. Even if you're in the roofing, plumbing, or towing industry having original photos of the work that you do provides your potential customer base with examples of what they can expect from working with you. This can be extremely advantageous if your competitors are not utilizing these practices. A photo gallery is a fantastic option for any business and can significantly increase your user engagement and conversion rates!
How Effective Web Solutions Can Help
There are many companies that offer SEO services, but not all of them have the expertise to get your business noticed on Google. Our team is trained in the latest SEO trends and practices, so you can be sure we will always stay ahead of any algorithm changes. We also take care to ensure our clients' websites comply with Google's strict guidelines for mobile-friendly design, which has become a major ranking factor over recent years.
Effective Web Solutions offers professional SEO services designed to help your website rank better than ever before. We strive to use original photos instead of stock images throughout your website and on social media posts. Our team provides high-quality content across multiple platforms, including blogs, news articles, videos, infographics and more, all optimized for long-tail keywords that matter most to your target audience. Give us a call today to learn more about SEO and what we can do for your business!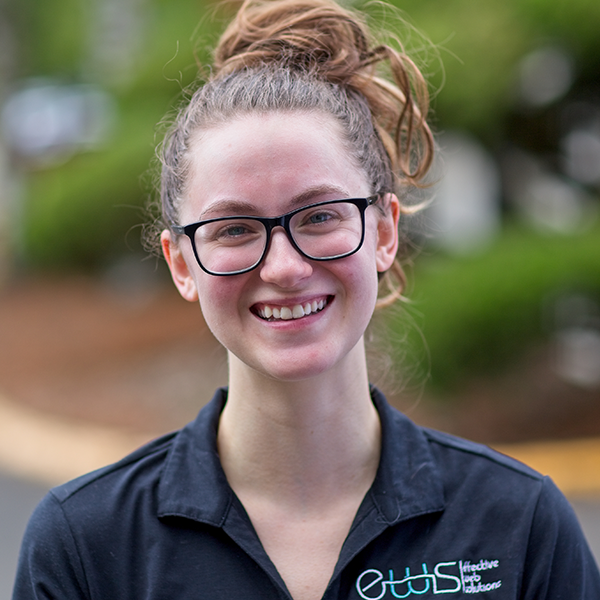 Casey Weber is the Content Manager for Effective Web Solutions (EWS), an Internet Marketing and SEO company. Her main scope of work involves creating websites with engaging content about the services a client provides and their company as a whole. By utilizing specific SEO techniques she helps to increase their rankings and customer conversion rates in competitive markets. 
Casey graduated with her associate's degree from Clark College in 2019 and has three years of American Sign Language experience. Her previous work experience includes customer service and sales.
Outside of work, she enjoys playing video games, cooking, and all things fantasy fiction.