SEM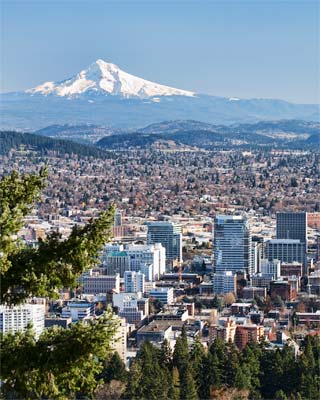 Search engine marketing (SEM) is also frequently called pay-per-click (PPC). This type of advertising is one of your best options for reaching high-converting customers. SEM puts your advertisements at the very top of search results and can be specifically tailored to capture customers looking for different services. A high degree of control means a PPC campaign can target customers based on variables like phrases, key terms, and associations. When executed properly, these campaigns can allow you to reach new customers and generate revenue. Effectvie Web Solutions is a local leader in PPC campaign management. Whether this your first year of business or your company is decades in, PPC in Portland can provide a stellar ROI by increasing profit margins and reach.
What are the benefits of SEM?
Customers can be extremely receptive to SEM. Studies have shown that a PPC campaign can increase conversion by as much as 50%. That's a marked increase in the rate at which an ad campaign propels calls and sales over organic results. Our specialists create campaigns that are formulated for your business and growth needs. These provide the highest degree of conversion by targeting interested customers where they look first. We do this using a variety of tactics.
A professional PPC campaign customized for your company
A pay-per-click advertising campaign isn't a hands-off process. Properly creating and managing one is time consuming and takes great skill. In order to get the most from your SEM you need knowledge and experience—or a specialist. At EWS we employ PPC specialists who know everything required to run a successful campaign. Amateur campaigner managers quickly run over budget without acquiring positive results. With our experienced, hand on approach from a team of PPC campaign experts you'll stay in budget and achieve targeted returns.
Automated PPC is not an option. To achieve a satisfactory ROI, SEM campaigns must be constantly monitored. Google Adwords does not give users the ability to set funding caps. This means that without monitoring, an account can quickly exhaust its funds and automatically refill. Failing to identify profitable keyterms, effectively use variable settings, or analyze trends can result in low converting campaigns.
Our specialists handle it all. Constant checks keep our SEM campaigns within budget while detailed analysis identifies the best key terms and where to target ads. Specialists at EWS provide the best, easiest option for a profitable campaign. We get results and leave you free to manage your expanding business and focus on new customers.

SEM campaign benefits include:
Targeted ads reach customers already looking for your service.
We maintain and revise your campaign for maximum results.
Ads appear at the top of search pages regardless of site rank.
Stay within budget and focus on your business.
Variable ads can target broad or specific customer types.
We don't just manage PPC campaigns. As a full service online marketing company we can combine services, providing you with a unique and far reaching complete campaign. Other services include social media, remarketing, reputation management and more. Clients who combine services can achieve incredible gains, growth, and an expanded customer base.
Stop putting your business growth on hold and call (503) 278-5609 or Contact Us today.

Other Services Include:
Just some of the industries we work with: