How Remarketing Helps Eugene Businesses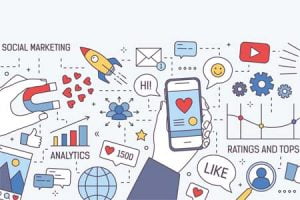 Let's face it. Not every customer who visits your website is going to purchase your services or product. Maybe they're weighing the benefits of other services, or perhaps they were distracted by a cat video. Either way, they're not a lost customer. Remarketing with Effective Web Solutions can target these missed opportunities and convert leads into paying customers. These users can have an even higher rate of conversion since they are already pre-disposed and subconsciously attuned to your service and branding.
What is Remarketing?
Remarketing allows us to market to your customers after they leave your website. We can set up a targeted ad campaign that follows these users. Whether they're on a mobile phone, tablet, or PC, our tailor-made ads target these specific customers based on their tendencies and interests, ensuring they'll see ads for your business in their future searches. These ads will guide customers back to your site, allowing visitors who need more time to consider purchase the time they want while offering a one-click option back to your relevant service page.
Remarketing Services Catered to Your Eugene Business
The science of remarketing takes dedication and skill, and our digital marketing professionals have both. Our extensive training and experience allow us to use Google remarketing software to the best of its abilities. We'll create targeted campaigns that drive results for your business.  Ad settings need to tailored towards specific behaviors to achieve the highest conversion rating for your business. This is why remarketing involves such a deep understanding of customer search patterns and intentions, and this is also where our marketing experts shine.
Considerations When Building a Remarketing campaign:
Which pages did the potential customer visit on your website?
How far did the customer get into the checkout or contact process?
Which pages did the consumer quickly leave?
Remarketing is an essential part of any digital marketing campaign. It can convert potential customers into paying customers from a variety of different entry points. This can help you capture various market segments that you may have otherwise missed. Because of its variable nature, separate remarketing ads can be made to target a variety of customers.
Targeted Remarketing Allows Us to: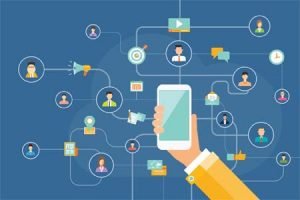 Attract website visitors who didn't convert on their first visit – This can re-attract previously interested customers who may have been comparing options or gathering information.
Engage with visitors who partially completed a contact form or purchase – These customers were close to converting, and remarketing can provide the small push they need.
Cross-sell or up-sell customers who have already converted – Ads can be made to target converted customers, leading to continued sales of adjacent products or services.
Target customers after a specific time – after a customer has visited your site, we can use targeted remarketing to sell them on new or similar services and products.
Cover Every Angle with Professional Remarketing from EWS.
If you're not using remarketing, you could be missing out on converting customers right now. Our services re-capture the interest of customers you'll ultimately lose without a remarketing strategy. When you're ready to unlock the full potential of your website visitors and discover the untapped benefits of remarketing, call Effective Web Solutions.
---
Eugene


Effective Web Solutions regularly serves Eugene's businesses with our skills and experience in internet-based marketing. We're excited to use the most current practices and talented staff to help companies in the Eugene area to grow their online presence and drive sales on a local and online level.
Eugene is a beautiful city located where the Willamette and McKenzie River join together. It is also the third most populated city in the state of Oregon right behind Portland and Salem. Home to the University of Oregon, there are many Duck football fans in Eugene. The town is also well known for its beautiful scenery, providing many opportunities for biking, rafting, jogging, and kayaking. One of the more popular places to visit in Eugene is Hendricks Park, featuring a massive assortment of beautiful rhododendrons. Hendricks Park is also a site for history, featuring several Douglas fir trees that are over 200 years old. All around this park is a beautiful place to visit to get a good sense of the lush vegetation that is native to Eugene. If you are interested in some more in-depth history, feel free to visit the Oregon Air and Space Museum. Located in Eugene's regional airport, there are planes on display from World War I. They have numerous other aircraft from different times in history along with models and other NASA archives showing the events of space exploration. At Effective Web Solutions, we understand how important history is. We work with our clients in Eugene to build and maintain their websites while preserving their ideas and concepts of their business. As the times change, we must adjust, and our team is here to help your business come to the forefront of internet marketing with website designs specifically optimized to rank your company better. Give us a call today and see what we can do for you!