Social Media Management for your Vancouver Business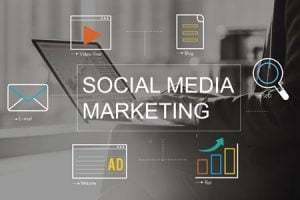 Social media is key to remarketing for Vancouver businesses. As potential customers visit and leave your website, social media can be an incredibly useful tool for placing your remarketing ads and steering these consumers back to your site. However, social media offers a much larger arsenal of weapons for your business's marketing purposes, as well.
Social media is more prevalent than its ever been before. At Effective Web Solutions, we specialize in social media marketing that engages both new and existing customers. This type of marketing can benefit your Vancouver business more than you realize. Social media connects you directly to customers in an easy and approachable way that can increase user engagement and ultimately help you build your brand. By becoming part of a broader online community, you can foster longterm returning customers both online and in real life.
Save Time with Professional Social Media Management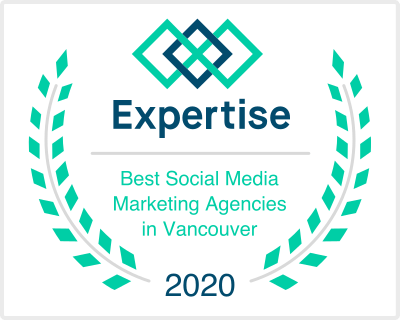 With more than half of all American citizens utilizing one or more social networks, you don't want to be the only business in Vancouver without a social media presence. When running a business, it can be challenging to find time to maintain the kind of social media marketing that creates long term conversions. Our social media experts will take the often time-consuming responsibilities of social media management off of your plate, and free you up to focus on other processes of your business. We utilize long-term, evidence-based social strategies that get results, and we engage your customers on several popular platforms in a variety of formats.
The Benefits of Social Media Campaigns
Reach customers on the media platforms they use most.
Speak directly to customers about services and products.
Deliver social media-specific deals and offers.
Engage younger customers and grow your business.
Promote branding and local customer awareness.
Create a digital network and increase your online presence.
Become a local fixture for your service.
Expand digital marketing with videos and images.
Social media marketing can be subtle but far-reaching. Search engines use a variety of metrics to determine relevancy. Some of these metrics include your online presence as a whole. Devoting resources to social media may benefit your rankings by creating valuable backlinks with high domain authority. User engagement also builds trust in your company. Seeing that a company feels comfortable communicating with customers on the platforms, the value creates a shared set of values and builds trust.
Social Media Platforms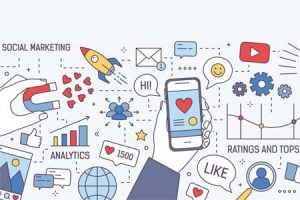 We utilize a variety of platforms to engage your customers. These include:
Facebook – Facebook is a social networking site that allows users to make connections, share interests, and join groups. Facebook has become increasingly popular in the business world, as companies can build profiles, share pictures and specials, receive "likes" among their fans, and spread the word about the company.
YouTube – YouTube is one of the largest video sharing sites in the world, with over 4 billion views every day. YouTube can be used for businesses to showcase products and services and promote specials, messages, and involvements.
Pinterest – Pinterest is a virtual bookmarking site that allows you to "pin" images and videos that you find on the web and share them with others. People can follow your pinboards and repin the content they are interested in, thus sharing it with others who are following them. Businesses are using Pinterest to share products and events and show other people using their products or services.
When you want to build trust, reach new customers, and grow your Vancouver business with social media, call Effective Web Solutions.
---
Vancouver


Effective Web Solutions regularly serves Vancouver businesses with our skills and experience in internet-based marketing. As Vancouver residents ourselves, we're excited to use the most current practices and skilled staff to help businesses in our local area to grow their online presence and drive sales on a local and online level.
Located directly North and across the majestic Columbia River from Portland, Oregon, Vancouver is deeply rooted in the history of the Pacific Northwest. Once described as "the only desired situation for settlement west of the Rockies" by Meriweather Lewis, Vancouver was originally home to Fort Vancouver and was established as a fur trading post for the Hudson's Bay Company. Fort Vancouver still stands and remains a popular tourist attraction for visitors. It is still a large area for railway use, using both commercial and passenger trains on a regular basis. Despite being so close to Portland, Vancouver has created its own vibrant culture separate from its cross-river neighbor. Vancouver is listed as the fourth-largest city in the state of Washington, however, there are enough people in the surrounding areas to make Vancouver the second-largest city. Boasting an up-and-coming, revitalized downtown area with new restaurants, hotels, and shopping combined with a beautiful view of the surrounding natural amenities like Mount Hood, Mount St. Helens, and the Columbia River, Vancouver is becoming one of the more desirable areas to visit and live in the Pacific Northwest. Whether it's walking along the waterfront of the river, visiting nearby waterfalls and lakes, visiting one of the many beautiful parks in the city, or grabbing a freshly brewed microbrew, Vancouver has just as much to offer as a big city would in a smaller city feel and location.