Work With An Experienced SEO Agency In Tacoma WA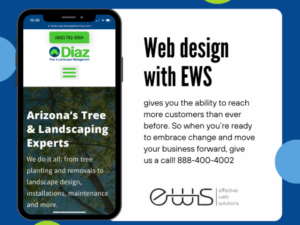 Search engine optimization (SEO) makes your website visible. Just having a website isn't enough. If it is not visible on search engine results pages (SERPs), you are losing out on a lot of potential business. With most consumers looking for products and services online before making a purchase decision, your competitors will thank you for not having an optimized website. Effective Web Solutions has a team of SEO experts who work closely with you to help increase your company's online visibility and increase your organic traffic. Call us today for local SEO services Tacoma WA.
Professional SEO Services You Can Count On
There is no one-size-fits-all when it comes to a digital marketing strategy. Every company is located in and offers its services in different states and different cities, has exclusive services and products to offer, and has a unique business model. Our team of Tacoma SEO specialists at EWS listens to you. There is no point in being highly ranked on search results for a service you rarely offer or in an area you don't go to. Our strategies and SEO campaigns are customized to match your business goals and improve your conversion rate to bring you the leads you want.
With Search Engine Optimization services, you're putting your business's best foot forward and setting it up for incredible long-term success. With an experienced SEO team providing digital marketing, reputation management, social media, quality content, and keyword optimization, your website can be at the top of the organic search results on Google. Improve your business's web presence with SEO services from Effective Web Solutions.
Keyword and Phrase Optimization
Each SEO page that we build revolves around a search term that includes profitable keywords and phrases that people use when looking for your type of business and services. For example, someone might search for "leaking pipe" when looking for a plumber to repair a leak. EWS researches these target keywords and phrases specific to your business. Our keyword research finds those with the highest search volume, which means they are the most commonly used for your industry, and develop web pages with quality content optimized to appear in search results. It is an effective strategy that increases organic traffic to your business website.
We also focus on location-specific terms during our keyword research. Search engines are smart when it comes to recognizing where a person is searching. Your website needs to have unique content that reaches the primary locations where you do business to increase your online presence. We can help you get there.
Content Optimization
Our content creation team works diligently to provide you with the quality content your business deserves. Thorough keyword research and extensive effort are put in to combine content optimization, link building, and content marketing to create unique content for your target audience.
Our SEO content writers work closely with you to develop an insight into what your business is about and what sets you apart from your competitors. Our writers can then focus on keyword optimization, which includes finding a specific search term and looking at the search volume. Many other SEO companies fail to realize the importance of in-depth keyword research and, therefore, can't provide their clients with the leads and business that we can.
Onsite Optimization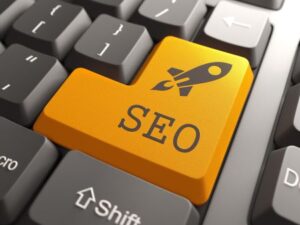 Onsite optimization is about tweaking your website so it has everything it needs to appear in search results specific to your services and your location. While no one can promise a perfect search engine placement, our digital marketing agency has a proven record of helping clients rank high in the search results for multiple terms in multiple locations. As a business owner, we understand that you want to find a balance between your internet marketing efforts and user experience for your customers. Our team understands this and works together to ensure your website not only looks great for your customer base but also performs well in the organic rankings. 
Offsite Optimization
Offsite optimization is all the SEO outside of your website. That includes things like social media, review sites, link-building, and creating citations. These things help search engines notice your website and improve its domain authority. All of these things help your website get seen by Google and improve your online presence.
Search engine optimization includes a wide array of strategies that all have a part in improving search engine rankings and making your website visible to a target audience. EWS has honed these avenues to a finely-tuned symphony. Each SEO strategy is specific to a company and its particular business.
Our teams work independently and together to provide every client with a customized, cohesive, and thorough SEO strategy. When it comes to SEO, Tacoma consumers respond to these strategies. That's because they are tailor-made to reach your clients for your most valuable terms and locations. Our local SEO in Tacoma allows you to compete against national chains, evening the playing field for local businesses of all sizes. From website design to citations and carefully curated reputation management, we put your business's best identity online and make sure it ranks for the world to see.
We Are Your Local SEO Company in Tacoma WA
Effective Web Solutions continuously strives to be the top search engine optimization service provider in Tacoma. We offer an in-depth look at your website and can determine the best marketing strategy to improve the site going forward. Our team of professionals can shine a light on your business website and put it front and center for all of your potential customers on Google!
Call today to discuss how we can improve your business with targeted SEO in Tacoma.
Tacoma

The cozy port city of Tacoma is the second-largest city in the Puget Sound area that has been named one of the most livable regions in the United States. Within the last 20 years, the city has seen significant growth and significant development in its public transportation as well, with the city installing the state's first electric light rail service. In 2006, Tacoma was named one of the "most walkable" cities in the country. With more than 50 interconnecting parks, Tacoma is a great town to hike through and is a haven for outdoor enthusiasts and cyclists. Point Defiance Park is one of the largest urban parks in the country and has several interlinking paths that link to the beautiful Owen Beach and the Point Defiance Zoo & Aquarium. With so many interconnected trails, lakes, and stunning views, Tacoma is a great place where you can spend time outdoors. Being just 20 minutes away from the Seattle-Tacoma International Airport also makes this quiet town accessible to the hustle and bustle of Seattle's downtown area. But Tacoma has seen its unprecedented growth in recent years, with more than $1 billion invested in its downtown alone. With outdoors activities, a growing industry of food and entertainment, competitively-priced living, and several universities and technical colleges, Tacoma is a great town for a visit and even a stay. We're excited to be part of Tacoma's development, and we're excited to see this great city's continued growth.