The Effective Web Solutions Difference
At Effective Web Solutions, our team consists of dedicated specialists who handle specific aspects of your online marketing campaign. We work together in a collaborative environment to develop multi-faceted strategies which include SEO, Pay Per Click (PPC), Social Media Marketing (SMM), Link Building, Content Marketing, Web Design and Multivariate Testing.
While working on any marketing campaign, our team members bring a unique set of skills, knowledge, expertise and experience to contribute to the development of well-planned strategies. We work side-by-side with our clients to deliver a customized strategy to help them achieve success in their online marketing endeavors.
OUR MARKETING APPROACH
Our process allows our team and our clients to efficiently work together to create a home run marketing plan every time.
---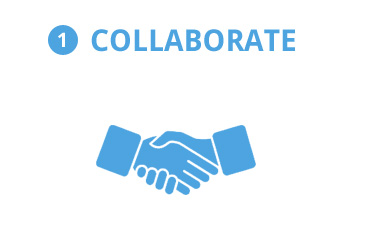 We Learn About Your Company
In order to setup an effective marketing plan we need to learn as much as we can about your company.
Define Marketing Objectives
We sit down with your team to understand your goals and expectations for the marketing efforts.
Financial Analysis
In order to achieve ROI for your company we need to understand the numbers behind your services or product.
Define Deadlines
We define deadlines and stick to them to achieve order and stability within the marketing initiatives.
---
Conduct Market Research
Research analysis of the market, competitors, your demographics, customer behaviors and more.
A Gathering of the Minds
Effective Web Solutions creates a USP and brand messaging for your brand to set you apart from you competitors.
Create a Marketing Plan
Each client gets a digital or high gloss marketing plan delivered to them for review and analysis.
Finalize a Plan for Approval
Every marketing plan must be signed off by the client before we begin the marketing execution phase.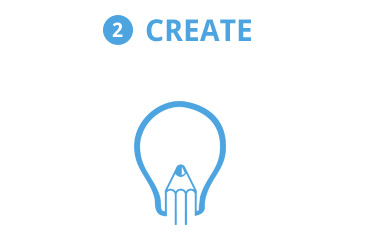 ---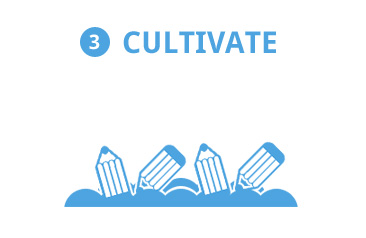 Campaign Launch
Effective Web Solutions manages the complete launch of the campaign to ensure complete success.
Monitor Data Feedback
As soon as the plan is launched we begin to monitor and analyze data for optimization and needed changes.
Analyze Data Points
We sift through the chaos in the numbers and turn them into clear pictures to help you grow your business.
Optimize Marketing Campaign
Once we feel we have gotten a good amount of data feedback we begin to optimize the plan for optimum ROI.
---
Review Data Feedback
The Effective Web Solutions team reviews the data and customer feedback to find points of innovation.
Identify Innovation Points
We begin to map out our innovation points for revisions to your marketing campaign.
Creative Analysis
Effective Web Solutions puts its creative touch on the marketing campaign to drive further adoption and awareness.
Integrate Innovation Plan
We develop a plan to smoothly integrate innovation points into the marketing plan without changing the message.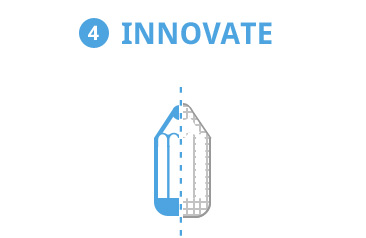 TRANSPARENT MONTHLY REPORTING:
Don't let other companies get in between you and your customers. With Effective Web Solutions, customers find you directly on the search engines—not through a lead generation company or a directory that includes a bunch of your competitors as well.
CREATIVE MARKETING SOLUTIONS:
Packaged marketing plans aren't going to cut it forever. Our team of creative and marketing professionals put together high-impact marketing campaigns that help you stand out.
WE BRING THE MASSES TO YOU:
Our team specializes in high-impact marketing campaigns aimed at generating buzz for large volumes of online users. If you're looking to get so much traffic your servers shut down you've come to the right place.
NO HIDDEN FEES:
Each client has a set contract. There are never any extra charges billed to you without your written approval. With Effective Web Solutions, your return on investment grows over time as the benefits of our marketing efforts accumulate and your costs related to maintaining your brand awareness remain stable and predictable.
DEDICATED ACCOUNT MANAGER:
No matter your marketing budget, all Effective Web Solutions clients get a dedicated expert account manager who will be the main point of contact during the length of the campaign.
ONE STOP SHOP FOR ALL YOUR ONLINE MARKETING NEEDS:
Effective Web Solutions specializes in creative digital marketing that converts. We learned a long time ago that our clients simply need more to take things to the next level. Whether you need video, design, PR outreach or social media engagement, our goal is to create a complete digital presence integrated across multiple marketing channels.
INCREASE YOUR CONVERSIONS AND LOYALTY:
Driving a large amount of targeted users to your website or landing page is only half the battle. Our design and usability experts build technologies that increase phone calls, contact submissions, and overall engagement for your brand.
SIMPLE AGREEMENT:
Unlike the competition, we don't believe in extreme long-term contracts that don't account for performance. We will deliver a service that only gets better over time.
EXPERIENCED COMPANY WITH GREAT STAFF:
With knowledge gained from years of marketing businesses across hundreds of industries, we are able to meet and often times exceed the goals of a marketing campaign. Old-school marketing companies sometimes charge 10 to 100 times more than Effective Web Solutions while delivering out-dated techniques that used to work. We stay current as marketing techniques change, continually delivering proven results.