Web Design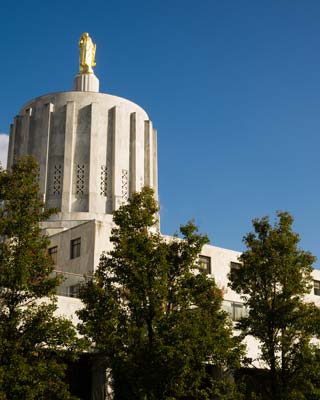 An effective web design needs to include two main goals: search engine optimization and conversion. The former increases your visibility in search engine results and the latter improves the consumer's engagement and prompts contact and sales. Effective Web Solutions offers proven web design in Salem, OR that combines both these strategies.
Benefits of web design in Salem, OR
Build consumer trust
Convert searches into sales
Develop an online presence
Shape online branding
Improve search engine results
Mobile-friendly design
Stay current on security updates
Advance into new markets
Thoughtful Web Design in Salem, OR
Optimization
Onsite search engine optimization (SEO) is a combination of targeted key terms and behind the scenes tags, titles, and metadescriptions. All of this SEO strategy goes into web design to assist search engines in determining what search results a web page should show up in, and in what locations.
The specific interlinking of pages helps search engines determine the weight of each page. A sitemap acts as a table of contents for search engines to categorize services and the services areas a company focuses on. Each of these details are imperative to successful web design optimization. The EWS team has dedicated experts in web design and SEO to ensure each website is built to be highly visible in search results.
Conversion
Of course websites need to be built for more than just the recognition of search engine crawlers. The whole point is to get your website seen by people. Those people will be quickly turned off if the site does not include elements that make it pleasing and user-friendly.
At a Glance
Web viewers are more often browsers and skimmers than detailed readers. For this reason, it is imperative to give them all the important information at first glance. Planning a successful web design in Salem, OR begins with a strong understanding of consumer habits. A web design needs to be easy to navigate with clear indications of where to find information on each service or product. Contact and direction information also needs to be easy to find.
Mobile-Friendly
A web design not only needs to be user-friendly on a large screen, but also adaptable to smaller screens. Most people have had the experience of looking at a website on a smartphone only to find tiny text and links that are too small to be clicked. You have to enlarge and move the screen around to try and find things. Most people become frustrated and move on to a different site. EWS builds websites that are mobile-friendly. They adapt to any screen size to encourage consumer engagement.
Above the Fold
Most websites include more than what you immediately see when you bring up a page. Each web page will have information and images that the viewer needs to scroll down in order to see. That initial view that appears before scrolling down is called above the fold, whereas everything out of view is below the fold. Above the fold is considered prime real estate and should include pertinent and persuasive information, such as a call to action, phone number and other contact information, and the primary key term for the page.

Contact us today to discuss your successful web design in Salem, OR and the surrounding areas.
Other Services Include: