Reputation Management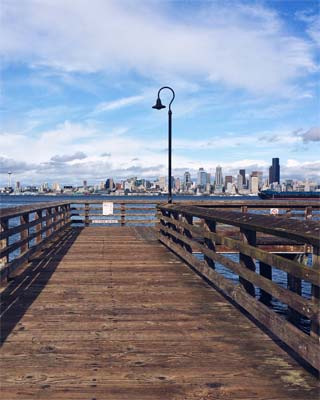 Your business is directly linked to your reputation. How well you do, the ease with which you break into new territories, and how consumers view your business can all be affected by it. A small misunderstanding can lead to a publicly viewable, negative review that haunts your business. It doesn't have to though. At Effective Web Solutions we specialize in reputation management in Seattle.
Our services are designed around a single guiding principle-that your reputation is within your control. We provide the ability to respond to many negative reviews before they ever reach a review site. We also increase the number of overall reviews you receive, and our incentive program increases the rate of positive feedback well beyond what clients achieve prior to engaging in reputation management.
What is Reputation Management?
Reputation management actually gives us the ability to funnel a sizable portion of new reviews into our system, allowing us to selectively curate them ahead of time. Our incentive system increases the rate of positive feedback, and makes it lucrative for consumers to choose to review in this manner. Recent polls have shown negative experiences leave an impression, and leads a consumer to review more often than a positive one. With our system you have the power to directly address unfavorable feedback before it reaches a review site. This is a rare chance to turn a negative encounter into a positive experience.
Our reputation management Seattle services are formulated to greatly boost the total number of respondents. As many as 88% of today's consumers use online reviews as a deciding factor before reaching out to a business. With Seattle reputation management you can promote positive reviews, increasing trust between you and the consumer long before they pick up the phone.
Reputation Management Seattle services are integral for:
Gaining an increase in positive reviews
Addressing negative feedback at the source
Growing consumer confidence in your company
Improving online reach with reputation management
Controlling the outcome of your online reputation
Becoming a beloved local business in your community
Reputation Management Benefits
Online reputation management Seattle services provide a wealth of business expanding benefits.
Promote the Positive – When it comes to reputation management Seattle customers review more often when our reputation program is in place. Reviews are frequently more positive, which increases total consumer trust in your business.
Reward Reviewers – Our reputation management system vastly increases the amount of reviews clients receive. This is because we reward reviewers for doing what they would anyway. This enhances feedback's positive qualities while improving consumer perception regarding our clients.
Mitigate the Negative – Some businesses already have negative reviews. Positive reviews can actually serve to bury these, and enough will offset the effects of negative ones in the future. Addressing negative feedback directly is easy with our system, allowing for a dialogue with the offended customer and oftentimes an amicable resolution.
Star-Rating Search Results – Google often displays rating stars below URLs. Depending on whether you have a positive or negative rating, this can be beneficial or not. We can help you increase your positive ratings and increase customer click-through rates.
More Stars, More Places – We don't just manage Google feedback. Reviews can be curated for popular options like Facebook, Yelp, and several more. Maintaining a positive image across the web ensures that no matter how you're found, the impression you leave a consumer is a beneficial one.


For professional reputation management in Seattle that improves and protects your online reputation globally and locally, call (253) 426-3838 or Contact Us today. Check out our Reviews on Google +.

Other Services Include:
Just some of the industries we work with: