Seattle's Online Reputation Management Experts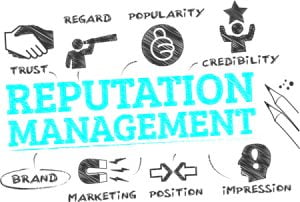 Reputation management with Effective Web Solutions allows you to address troublesome reviews before they hurt your Seattle business. While we know you sincerely care about your business, it can sometimes be challenging to make everyone happy despite your best efforts. In the past, customers needed to air their grievances with management, and what used to be contained can now be read by everyone. This development makes reputation management more important than ever.
What are Reputation Management Services?
Reputation is incredibly important in the digital world. It's easy to access reviews wherever you are, and polls show that negative experiences are more likely to elicit reviews than positive ones. Studies show consumers trust online reviews just as much as personal recommendations, and 88% of your potential clientele use them to determine the quality of your business.
With reputation management, you can get an edge over competitors who leave their reviews up to chance. Our internet marketing services are designed to promote positive reviews while identifying negative reviews and providing you with a chance to respond to the customer before they become permanent. We also incentivize customers to leave reviews using methods that increase your capture rate for positive reviews and feedback overall. The larger the number of positive reviews you have, the more trust a new customer will have in your Seattle business before they even walk in the door.
Reputation Management Benefits for Seattle Businesses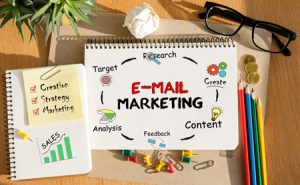 There are several significant benefits you'll see when using our online reputation management services:
Promote Positive – Negative reviews can quickly drag a company down. They usually aren't reflective of the experience, promoting a one-sided exchange based on the customer's perceptions instead of the reality of the situation. You want to encourage positive reviews, and we can help. Positive reviews can quickly outweigh negative ones, raising your business' rating and increasing business, overall.
Reward Reviews – We have strategies for promoting customer reviews. The more reviews you have, the better. A large number of reviews speak to the number of customers who care enough to comment on your business, as well as the breadth of experience you offer. Consumers often assume more reviews equate to a long-running, and more experienced company, even if you haven't been open long. Our reputation management helps get more high-quality reviews that translate to a higher conversion rate.
Mitigate the Negative – With our reputation management service, you'll have the opportunity to respond to negative reviews before they negatively impact your business. Our service helps you to respond directly to unhappy customers before they've made their opinions public. You cannot erase negative reviews, but you can reduce and respond to them.
Star-Rating Search Results – When you get reviews through Google, those ratings appear as stars under your search results. People are more likely to click on a search result with a high number of stars, giving you an edge over the competition.
Many Stars, Many Places – If you have high ratings on multiple reviews sites, such as Yelp, Angie's List, Facebook, and others, you will appeal to users searching on those sites for your services or products. Additionally, when a person searches for your company by name, these other review sites will appear in the results and on your website. If you have 4 or 5 stars across the board, potential customers can see, at a glance, that you are highly regarded all around.
---

Seattle
Seattle has the most fantastic blend of cultures that created such a unique city. Seattle was one of the fastest-growing cities from 2013 to 2016. With a population of almost 800,000 people, there's clearly a reason why so many people want to live here. Because Seattle is such a diverse and unique city, there are so many places to visit, things to, and sights to see! Seattle is truly one of a kind experience. There are a few famous spots that everyone knows about and should be at the top of anyone's list that comes to visit Seattle. Pike's Place Market is definitely a fantastic place to visit. A massive farmers market that is on the waterfront, featuring the freshest fish, baked goods, crafts, and so much more! There are so many incredible things to do and see while in Seattle, you'll have to go and see for yourself. Residing on Puget Sound, Seattle has been and still is an important port for trade with Asia. This city is actually the fourth-largest port in North America. Originally Seattle was a big logging industry, but after World War II had turned to manufacture because of the famous Boeing company that was established in this city. There is also a rich history of music in Seattle. Jimi Hendrix was born in this city. There was a significant grunge movement in Seattle during the 1980's Nirvana joined in on this along with Pearl Jam, Alice in Chains, and the Foo Fighters. After the 1980s, Seattle became a huge technological center. And with all this technology, the need for internet marketing and web designs was born. Effective Web Solutions came into this business in 2009 and has helped companies thrive since the beginning. When you need help with your business's website and marketing, give us a call!