Remarketing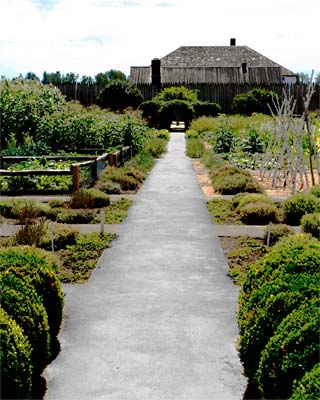 Conversion is king, and the bottom line is dependent on how many customers you can sell on your services. With remarketing, Vancouver, WA customers will see your advertising day or night, viewing customized ads that are designed to appeal to their individual needs. At Effective Web Solutions we create compelling remarketing campaigns for our clients using a variety of tools. These reach customers who have visited your site, and help guide them back with relevant service ads that actually follow them across the web. This provides an incredible conversion rate and works effectively on both those who have used your services and those who have not.
What is Remarketing?
When a consumer visits your site, cookies are loaded into the browser. This allows the browser to auto-fill fields, save cart items, and more. Remarketing utilizes cookies for behavioral tracking, even after users leave your website. The cookie delivers deliberate ads when pre-specified conditions are met. These can be set to trigger after a time constraint, phrasing, keyterm variables, or other factors occur. With remarketing, Vancouver, WA citizens have a notable increase in their conversion rate. This can be as high as 50% greater than organic results alone.
This is a result of relevancy, conditioning, and repetition. Remarketing utilizes a wide number of different ads. Depending on user engagement metrics, different ads will appear. This strong relevancy to the consumer greatly increases their click through rate. Pre-conditioning from having seen your site creates a connection founded on trust at the sub-conscious level while ad repetition paints your company as an authority figure. When it comes to remarketing, Vancouver, WA businesses trust us to execute intelligent campaigns that spur sales, expand markets, and capture customers.
We make Remarketing work for you!
The science of remarketing demands an expert. From campaign execution to ad creation and initial planning, it takes a professional from EWS to manage an exceptional campaign. Remarketing Vancouver, WA services have to be customized for your clientele and business needs. Industry setting, business aesthetic, and available services all impact user behavior and the ad creation process. Remarketing software is complex. By setting specific variables we make sure your potential customers see ads tailored for them at the right time. This allows us to achieve escalated conversion for our clients using evidence based analysis.
Remarketing Seattle Ad consideration factors include:
Pages viewed and customer bounce rate
Use of contact and shopping cart forms
Search keyterms and phrases in recent use
When it comes to businesses in Vancouver, WA, remarketing is one of the best tools for increasing growth. With a professional remarketing campaign you can tap into a wealth of consumers that are already attuned to your branding and services. This attracts a valuable section of your market that wouldn't convert otherwise. Previous purchasers, forgetful shoppers, and unsure buyers are all primed for engagement through remarketing. We set up distinct ads for certain user profiles. This makes remarketing Vancouver, WA ads one of the best ways to reach previous website visitors and expand your market share.

Targeted remarketing allows us to:
Convert undetermined website visitors
Custom ads are created to appeal to individual users
Remarketing ads follow consumers across the web
Up and cross-sell to previous service buyers
Campaigns can increase your market share in new locations
Convert every lead with strategic remarketing from EWS.
When you want to reach more customers than ever before, call (360) 450-5171 or Contact Us for remarketing in Vancouver, WA today.

Other Services Include:
Just some of the industries we work with: