Remarketing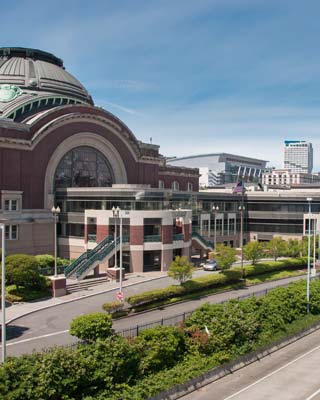 It's more important than ever before to use every tool available for customer acquisitions. Online tools mean that even when a potential customer would have been traditionally lost due to mis-interest, shopping around or forgetfulness, they don't have to be. With remarketing, Tacoma customers can be advertised to even when they are no longer on your site. At Effective Web Solutions we specialize in remarketing campaigns that are customized for our clients. That means targeted advertising for individual customers that provides an incredible rate of conversion.
What is Remarketing?
Cookies are loaded into a browser whenever your website is visited by a customer. These do things like auto-fill preferences and save shopping cart items. Remarketing tracks user behavior through the use of cookies, even after they leave your site. The cookie triggers certain ads when specific conditions are met. This may include user search phrasing, time since purchase, or keyterm usage. With remarketing, Tacoma citizens have a marked increase in their conversion rate. This difference can be as great as 50% when compared to organic results alone.
This is a result of repetition, relevancy, and conditioning. Advertisements in a remarketing campaign follow customers from site to site. This repetition of the familiar builds trust and imprints your business into their subconscious. Ads are created to be relevant to the consumer based on things like search habits, and since they are already acquainted with your site there's an established pattern of familiarity. When it comes to remarketing, Tacoma businesses trust EWS to create compelling campaigns that improve sales and capture customers.
We make Remarketing work for you!
The science of remarketing requires a deft touch. From ad creation to planning and execution, it takes an expert at EWS to manage a truly effective campaign. Remarketing Tacoma services require customization, not just for your business, but for your customers. Company aesthetic, your industry and offered services all affect user behavior and ad creation. We use detailed software to tune variables that ensure our clients ads are seen by specific users at the perfect time. This makes sure they see relevant, timely ads. Behavioral analysis of search patterns and data lets us achieve the maximum conversion rate for our clients using a scientific approach to remarketing.
Remarketing Seattle Ad consideration factors include:
User bounce rate and viewed pages
Use of engagement and check-out forms
Search keyterms/phrases currently in use
When it comes to business in Tacoma, remarketing is a powerful tool that needs to be utilized. Using remarketing you can reach consumers that have been primed with previous exposure to your branding. This can re-engage a valuable cross section of your market that would be otherwise lost. Unsure buyers, previous purchasers, and those who forgot about your services are all ripe for engagement. We set up certain ads for distinct user profiles. This makes remarketing Tacoma ads one of the most targeted ways you can reach site visitors and increase your market share.

Targeted remarketing allows us to:
Convert indecisive website visitors
Custom ads are designed to target unique users
Remarketing ads follow users around the web
Cross and up-sell to past service purchasers
Campaigns can break you into new user markets
Convert every lead with customized remarketing from EWS.
Convert more site visitors than you ever have before, call (253) 426-3838 or Contact Us for remarketing in Tacoma today.

Other Services Include:
Just some of the industries we work with: