Remarketing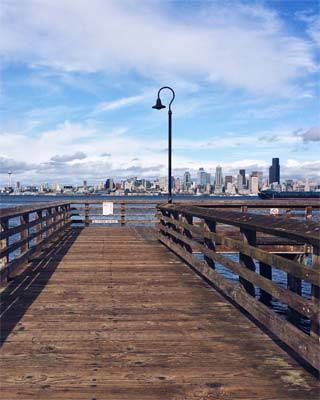 In a competitive marketplace you can't afford to miss an opportunity. With easy access to reviews, ratings, and local maps, potential customers may be overwhelmed by options. This doesn't have to be a disadvantage though. With remarketing, Seattle customers build a relationship with your company even when they aren't on your site. A remarketing campaign from Effective Web Solutions uses ads that specifically target potential customers based on needs, associations, and more. All they have to do is visit your site first. With remarketing you can reach more customers than ever before, and with a high conversion rate, even win over consumers who considered your services and continued to look at other options.
What is Remarketing?
Whenever a customer visits your website it loads cookies into their browser. These do things like save items from their cart and auto-fill preferences. Remarketing uses cookies to track user behavior beyond your website. This tracking triggers specific ads when certain conditions are met. For some it may be what they are searching for, phrasing, or even how long since they purchased a service. For remarketing, Seattle citizens have specific needs and our campaigns are designed to meet them. These ads have been found to have a nearly 50% increase in conversion over organic results.
This is a result of conditioning, repetition, and relevancy. Customers who have already looked at your site are pre-conditioned to trust it. Even if they didn't purchase, the color scheme, font, and logo are all familiar and inspire trust. Ad repetition serves to imprint your services, and viewing frequency establishes your company as the authority on that service in the mind of the consumer. When it comes to remarketing, Seattle businesses trust our campaign creation experts to expand their reach and increase sales.
We make Remarketing work for you!
Remarketing is a science. From planning to ad creation and execution, it takes a specialist with EWS to manage a truly great campaign. Remarketing Seattle services aren't one size fits all. Industries, services, company aesthetics, and mission statements all affect ad creation and user behavior. We use complex software to adjust variables that allow our clients ads to target specific users at just the right time. This always presents customers with the most relevant ad. Analysis of search behavior and data allows us to achieve the highest conversion rate for our clients using a scientific, evidence based approach to remarketing.
Remarketing Seattle Ad consideration factors include:
Viewed pages and user bounce rate
Use of check-out and contact forms
Search phrases/keyterms used recently
When it comes to business in Seattle, remarketing should be at the op of every businesses digital marketing list. Through the power of remarketing you can reach previously primed consumers that are already familiar with your branding. This can re-capture a valuable piece of market share-those that are unsure, have previously purchased, or forgotten about your services. Ads are tailored for certain user profile types, this makes remarketing Seattle ads an invaluable way to reach everyone who visits your site and rapidly increase market share.

Targeted remarketing allows us to:
Convert undecided website visitors
Custom ads are tailored to individual users
Remarketing advertisements follow users across the web
Up and cross-sell to already converted consumers
Campaigns can be changed to target different variables
Reach every lead with professional remarketing from EWS.
Capture more customers than ever before, call (253) 426-3838 or Contact Us for remarketing in Seattle today.

Other Services Include:
Just some of the industries we work with: