Remarketing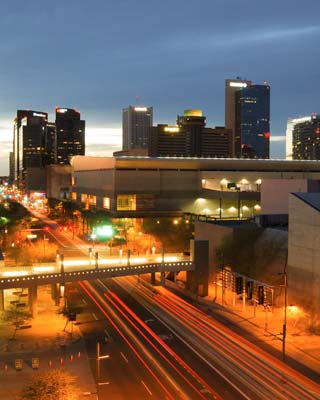 Customers aren't always sold on something the first time they see it. Others are happy to buy, but may never think about the company they purchased from again. Both of these valuable demographics are often lost forever, but they don't have to be. Remarketing in Phoenix by Effective Web Solutions can help you to capture every available customer, even when they aren't actively searching for your services or your even on your website.
What is Remarketing?
Every time you visit a website it loads cookies into your browser. These can have a number of different purposes. We use them to provide visitors to your website with a targeted marketing campaign that actually moves with them across the internet. This is because for remarketing, Phoenix is home to a wide array of users who respond better to expressly targeted ads. Studies have shown remarketing Phoenix services can increase conversion in consumers by as much as 50%. This is because previous visitors to your site are already primed. They know your brand, they know your color scheme, and subconsciously trust the familiar even when they didn't purchase services or contact your business. Remarketing gently reminds and guides these visitors back to your site, encouraging and increasing sales.
We make Remarketing work for you!
The science of remarketing requires a specialists touch. Without knowledge and experience, a remarketing campaign can quickly fall flat. When it comes to remarketing, Phoenix services have to be customized for every client for the best ROI. We use complex software that allows us to adjust variables so that ads target users based on their behavior. Ads are crafted for your specific industry, company, and service to draw users back to your site with relevant engagement. This often involved data analysis of search patterns to identify customer intent. We've found a scientific, evidence based approach to remarketing provides our clients with the greatest conversion rate.
Remarketing Phoenix Ad consideration factors include:
Pages on your site the target consumer viewed and for how long
Whether the customer engaged in check-out or the filling of a contact form
The bounce rate of the user and which pages they avoided visiting
Search terms/phrases used after leaving your business site
When it comes to businesses in Phoenix, remarketing is required for a well rounded digital marketing campaign. Engaging in remarketing allows your company to reach previously primed customers that have already interacted with your website, business, and services. This can effectively capture indecisive consumers, those who have forgotten they wanted your services, or those who need adjacent services to those previously purchased. We pair the right ad to the right customer, making individual remarketing Phoenix ads exactly what's needed to reach your entire customer base.

Targeted remarketing allows us to:
Target ad campaigns to convert previously un-converted visitors.
Engage customers who failed to fully complete site forms.
Readily up/cross-sell consumers who've previously purchased from your business.
Target consumers according to shopping habits/seasons/time intervals.
Cover every angle with evolved remarketing from EWS.
Don't miss out on a single customer conversion, call (480) 620-8941 or Contact Us today for remarketing in Phoenix.

Other Services Include:
Just some of the industries we work with: