Olympia's Local SEO Company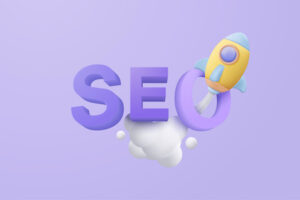 Local search engine optimization (SEO) begins with understanding a client's needs. Effective Web Solutions takes the time to get to know our clients. We identify the specific markets a company needs to draw from in order to thrive. We combine that with our knowledge of SEO strategy to create a unique approach to your Olympia SEO services. We have gotten strong results for our clients since 2009. The benefit of having a successful website cannot be over stated. The percentage of consumers who seek out services and products online is estimated to be between 80%-89%. You simply cannot afford to lose that much business by not having an online presence that is current and visible.
We Utilize Keyword And Phrase Optimization
Google, Bing, and other search engines each have their own algorithms for ranking websites. They also update those algorithms many times a year. (Google has enacted an average of 500-600 updates each year.) Those updates require constant tweaking of SEO methods in order to stay successful. We continually meet and exceed the expectations of our clients for getting them ranked in search engine results pages (SERPs). Without search engine optimization services, your website may be beautiful, but no one will see it. People Google just about every service they want to find these days. Your service or products need to show up in those results, but not only for one single term. Different people will use different phrases or search terms to search for the same service or product. That requires optimizing your website to use competitive keywords that your clients will search for. You also want to rank in all the different cities where you do business. These are the sort of considerations that go into a successful SEO campaign.
A Dedicated Team Of SEO Experts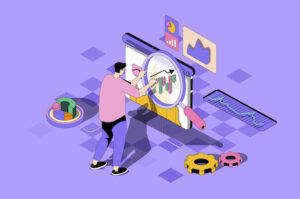 We put a whole team of experts behind your SEO. From researching and strategizing the best search terms for your business goals to content management, link-building, creating citations, pay-per-click ads, on-page website optimization, and more, we come at SEO from multiple angles to increase your success. When potential customers search for the type of business you do, we help your website become visible to capture that business. We offer regular reports to our clients, so you can follow how your website is doing in the SERPs. As a locally-owned business serving the Olympia area, our reputation depends on the success of our clients. That means being accessible to you when you have questions or concerns, staying current on your goals and needs, and being extremely detail-oriented in our SEO efforts. We keep an eagle-eye on your website's results and we keep you well-informed on where things stand.
Stop Searching For Local SEO Near Me, Call EWS!
You work hard for your business. You shouldn't have to work hard to make your website work for you. Effective Web Solutions takes care of that for you, so you can focus on handling the increased business you get from your customized strategy. While no one can promise a perfect search engine placement, we have a proven record for landing clients very high in the search results for multiple terms in multiple locations. We have multiple packages available to make SEO accessible for every budget. We offer an in-depth look at your website and can determine the best strategy to improve your site going forward. Our team of SEO experts can shine a light on your business and put it front and center for all of your potential customers on Google!
Contact us today for SEO in Olympia and the surrounding areas.