Web Design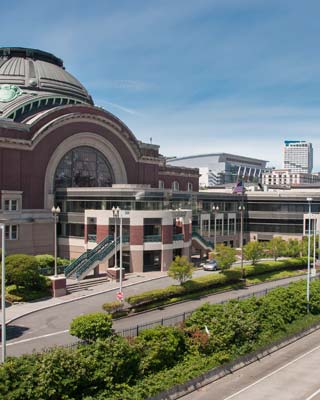 Website design is one of the most important aspects of a modern business. It's crucial that a company's site be be user friendly, aesthetically modern, and meet SEO metrics that allow it to succeed in a crowded digital marketplace. At Effective Web Solutions our developers use progressive web design in Tacoma to create compelling websites for 21st century businesses.
Don't get left behind. Get effective web design!
For incredible web design, Tacoma businesses need a marketing company that specializes in SEO. That's because web design involves a multitude of teams working together. We have dedicated departments providing our clients with modern websites that are custom built to rank highly on search engines at a national and local level. EWS web design features include:
Modern aesthetics – The look of your website is more than just an image. Online users expect more, and websites must be easy to use, have a navigable layout, and an aesthetic that matches the business in tone. This builds trust with consumers. For many people, your website is the first business contact they'll have. With our web design, Tacoma sites can make that first impression a positive one.
Client oriented design – We listen to our clients, and that means working closely with them to ensure branding expectations are met. This involves applying input on design elements like layout, color scheme, and font. Brand unification across the web and with physical locations increases recognition of your business and imprints onto customers.
SEO optimization – With over 200 contributing ranking factors, everything has to be right. Our web developers are knowledgeable and highly experienced optimizers. Much of their work is performed out of sight. We ensure website code, hierarchy, and the user experience are optimized so that our sites have the greatest opportunity to rank well.
Custom writing – Our team of writers craft original content for your website. Specializing in SEO writing, means your pages are written specifically to target end users and help your pages rank well for specific services and terms. This allows users to locate your business, and easily find the information they need.
Mobile responsiveness – In order for a site to work on mobile devices it has to be responsive. We create mobile responsive sites that function correctly on cell phones, tablets, and more. Testing your site is the easiest way to determine if you are mobile responsive. With our web design, Tacoma businesses are guaranteed their sites will work correctly on Android, Windows, iOS and more. With over 80% of searchers finding businesses through mobile searching, businesses can't afford to be unresponsive.
Professional Web Design Benefits Include:
Unify branding for a cohesive web presence
Appear in search results for your key terms
Keep consumers on your website for longer
Convert consumers into spending customers
Display correctly on cell phones and tablets
Compete in a local market with national brands
Modernize your business image for today's consumers
Work beside a developer to personalize your site

Now is the time for new web design!
When it comes to web design, Tacoma businesses shouldn't wait a minute longer. Customers are finding your competitors from their cars and homes, nationally and locally every day. The marketing landscape has evolved, but evolution is a good thing. Web design with EWS helps you reach customers who need your services that you couldn't reach before. Get your competitive edge back with web design in Tacoma. Call (360) 450-5171 or Contact Us today.

Other Services Include:
Just some of the industries we work with: