Web Design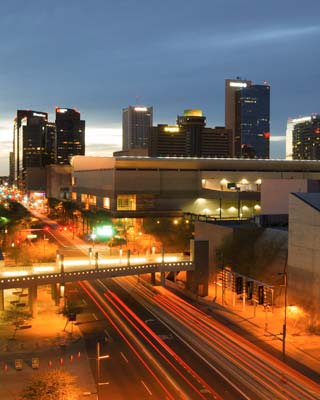 Your website is an organic reflection of your physical business, and for many consumers it's the first introduction they'll have to your company. Web design can have a major impact on consumer perception, and can even determine whether a customer has the chance to view your site in the first place. At Effective Web Solutions we're committed to highly visible, modern, and SEO friendly web design that positions your brand for success in an online marketplace.
Don't get left behind. Get effective web design!
There are a number of factors that contribute to our incredible web design, but the most important is you. Web designers work extensively with our clients to create sites that meet their aesthetic and branding needs, and our high standards for usability, functionality, speed and optimization. When we do web design, Phoenix business owners get more than a great site, they get optimizations that get their site ranking. When designing a website our web developers employ specialized SEO methods that ensure your new site is ready for a successful launch.
The Benefits of Professional Web Design
Build consumer trust in your brand
Convert website traffic into sales
Appear in search results for services
Increase speed and functionality
Improve existing ranking results
Optimize your site for phones and tablets
Modernize your website to reflect your company
SEO web design focuses on business growth
Developers work alongside a support team of specialists and dedicated SEO oriented writers. Our development process ensures every aspect of your online presence is designed to increase search engine rankings and convert site visitors into paying customers. A 2012 survey showed 85% of consumers used the internet to find local businesses. That number has only risen. With our progressive web design you get the modern site you want and the professional optimization you need.


Responsive Web Design
All web design isn't created equally, and if your site isn't responsive you may be losing business. A responsive site is one that scales in size and functionality for the device it is being viewed on. Look at a site on a tablet and it scales correctly to provide the best possible experience. The same goes for cell phones and other devices. When it comes to web design, Phoenix customers search on a number of different devices and with 80% of searches occurring on phones our mobile web design is crucial if you want to capture this market segment.
Responsive design also gives your website a rankings boost. Just like poor design can lead to penalties, good web design in Phoenix can lead to a boost. At EWS we take every step possible to get you the highest rankings and convert the most consumers.
Now is the time for a new web design!
With effective web design, Phoenix businesses can accomplish anything. Everyday you wait on a re-build, re-design, or your first site is another day you won't get the most from your online presence. If your site is unusable, old, or can't be found, customers will use alternatives. Our web design services bring your online presence into the future, so call (480) 620-8941 or Contact Us today for modern web design.

Other Services Include:
Just some of the industries we work with: