Experienced Website Designing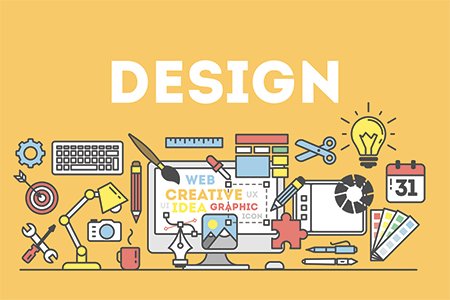 The benefits of a professionally designed website for a business cannot be overstated. Companies must have new, user-friendly sites that are utilizing search engine optimization (SEO) to compete in today's busy online marketplace. At Effective Web Solutions, our team of internet marketing experts uses SEO based on thorough testing and progressive web designs to create websites that will propel businesses forward.
For a website to be useful and generate more customers, a business needs a company that specializes in internet marketing Battle Ground. Web design involves more than just a developer. It requires a team that works in harmony to provide the kind of optimization that primes a website to succeed. We stay on the front line of SEO, allowing our clients to rank well for both local level and national search engine results. EWS web design features include:
Modern Aesthetics
Outdated websites do more harm than good. If businesses are not staying up to date in the online marketplace, they can be losing many potential customers. The majority of consumers find local businesses using the internet where they will quickly decide whether or not to work with your company. This is why we focus on the layout, structure, and the ability to easily navigate the website. Our team will help business owners in Battle Ground create and maintain a site that will keep customers coming.
Client Oriented Design
We understand that you want your website to speak to you and your clientele. Our team of web designers works closely with all of our clients to bring their personal touch to every site. From branding to color schemes, fonts, and layouts, we'll make sure your ideas come through, and the components for successful web design keep your site user-friendly and ready to rank.
SEO
There are more than 200 factors that contribute to rankings. Our developers have years of experience optimizing and know how to give your website the most significant opportunity for successful rankings. Much of our SEO occurs behind the scenes. Which means you won't see the adjustments to the coding, functionality, and more. But our developers are continually working and refining to help make your site highly competitive.
Custom Writing
When we write content, we write it just for you. Our team of SEO writers produces original content for every page, written explicitly to rank for select terms and services. Original writing ensures no other site will share your content, and users will have all the information necessary to make an informed decision.
Mobile Responsiveness
When we design websites, we focus not only on the desktop but also on mobile usability. We also ensure that all of our sites scale for different devices like tablets. With our method of web design, Battle Ground business owners can be sure their websites will work properly on Windows, iOS, Android, and more. This is more important than ever before because almost all consumers locate a business with mobile devices.
Professionally Designed Website Benefits
Consistent branding throughout web presence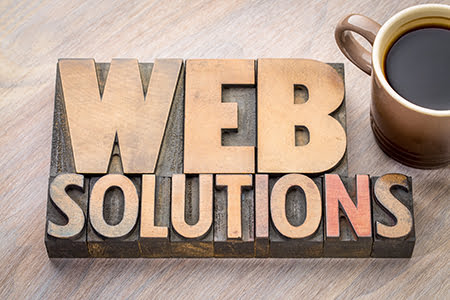 Listed in users search results for your keywords
Increase the time users spend on your website
Generate more customers
Scale your website to work well on mobile devices
Compete on a local level with national brands
Update your business image for modern consumers
Personalize your site with a skilled developer
Web Design For Battle Ground Businesses
When it comes to web design, Battle Ground business owners know there's no time to wait. Customers will choose a competitor if they can't find your business's website and services online. The marketing landscape is always changing, but that change often provides the most significant opportunity.
Effective Web Solutions has been in business since 2009. We have consistently stayed on top of all the constant changes that the internet throws our way. Ensuring our clients are ranking well and receiving lots of business is our primary goal. We also want to provide as much as we can for all of our clients, which is why we also offer services for social media, reputation management, online ads, and more!
Web design with EWS gives you the ability to reach more customers than ever before. So when you're ready to embrace change and move your business forward, give us a call!
EWS Proudly Serves The Following Locations!
Vancouver, WA | Portland | Seattle | Tacoma | Salem, OR | Eugene | Phoenix
---

---
Sitting about 11 miles north northeast of Vancouver and about 30 minutes away from Portland, Battle Ground is a small but bustling town. Settled by European settlers in the late 1800s and home to the Klickitat peoples, Battle Ground has transformed itself into a quaint city that boasts many shops and restaurants to go along with the 20,000 plus people that live in the town. Surrounded by a multitude of natural amenities like hiking trails, waterfalls, parks, and near Mt. St. Helens, Battle Ground remains a great place to visit for those who enjoy the outdoors while staying close to the action of a bigger city. With an updated 25,000 square foot skate park, three wineries with a tasting room, and a 13,000 square foot library, there is always something to do in town. Battle Ground hosts a yearly festival during the summer known as "Harvest Days" that includes parades, dances, cook-offs, and a carnival. Battle Ground is one of the Northwest's fastest-growing small-town gems and continually adds new and exciting elements to keep their residents home and keep more visitors coming in. And with this fast-growing town, Effective Web Solutions keeps growing with it to provide all the local business owners with professional websites!
---