Portland's Online Reputation Management Experts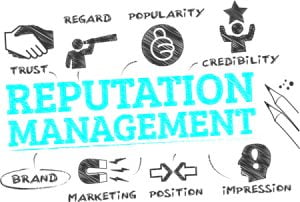 Reputation management with Effective Web Solutions allows you to address troublesome reviews before they hurt your Portland business. While we know you sincerely care about your business, it can sometimes be difficult to make everyone happy despite your best efforts. In the past, customers needed to air their grievances with management, and what used to be contained can now be read by everyone. This makes reputation management more important than ever.
What are Reputation Management Services?
Reputation is incredibly important in the digital world. It's easy to access reviews wherever you are, and polls show that negative experiences are more likely to elicit reviews than positive ones. Studies show consumers trust online reviews just as much as personal recommendations, and 88% of your potential clientele use them to determine the quality of your business.
With reputation management, you can get an edge over competitors who leave their reviews up to chance. Our internet marketing services are designed to promote positive reviews while identifying negative reviews and providing you with a chance to respond to the customer before they become permanent. We also incentivize customers to leave reviews using methods that increase your capture rate for positive reviews and feedback overall. The larger the number of positive reviews you have, the more trust a new customer will have in your Portland business before they even walk in the door.
Reputation Management Benefits for Portland Businesses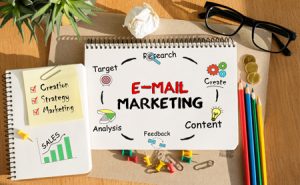 There are a number of significant benefits you'll see when using our online reputation management services:
Promote the Positive – Negative reviews can quickly drag a company down. They usually aren't reflective of the actual experience, promoting a one-sided exchange based on the customer's perceptions instead of the reality of the situation. You want to promote positive reviews, and we can help. Positive reviews can quickly outweigh negative ones, raising your business' rating and increasing business, overall.
Reward Reviews – We have strategies for promoting customer reviews. The more reviews you have, the better. A large number of reviews both speaks to the number of customers who care enough to comment on your business, as well as the breadth of experience you have to offer. Consumers often assume more reviews equate to a long-running, and more experienced business, even if you haven't been open long. Our reputation management helps get more high-quality reviews that translate to a higher conversion rate.
Mitigate the Negative – With our reputation management service, you'll have the opportunity to respond to negative reviews before they negatively impact your business. Our service helps you to respond directly to unhappy customers before they've made their opinions public. You cannot erase negative reviews, but you can reduce and respond to them.
Star-Rating Search Results – When you get reviews through Google, those ratings appear as stars under your search results. People are more likely to click on a search result with a high number of stars, giving you an edge over the competition.
Many Stars, Many Places – If you have high ratings on multiple reviews sites, such as Yelp, Angie's List, Facebook, and others, you will appeal to users searching on those sites for your services or products. Additionally, when a person searches for your company by name, these other review sites will also appear in the results, in addition to your website. If you have 4 or 5 stars across the board, potential customers can see, at a glance, that you are highly regarded all around.
---

Portland
The largest city in Oregon in terms of both size and population, Portland is a vibrant city full of wonderful and unique food options, beautiful natural scenery, and one of the most interesting culture scenes you can find anywhere in the United States. Founded in 1845, Portland was named after the city of Portland, Maine. The area was originally used as a port city and was mostly used for the lumber industry, due to the abundance of trees in the area and its accessibility to the Pacific Ocean via the Willamette and Columbia Rivers. The city is nestled at the most north end of the Willamette Valley and is surrounded by hills and in between two mountain ranges, the Coastal Range and the Cascade Range. Portland is 60 miles east of the Pacific Ocean and about two hours west from the popular destination of Mount Hood, making it a desirable area for those who enjoy the outdoors. The city itself boasts an incredible amount of parkland, nearly 16% of the entire city. With Portland having so many options for activities, it's hard to be bored in the country's "smallest big city". The city offers numerous museums, theatres, concert halls, a beautiful zoo, and sports teams as well. Portland is home to two major sports teams, the Portland Trailblazers of the NBA and the Portland Timbers of the MLS. You can watch a game, enjoy unique dining options, try out one of the many microbreweries in the city, or grab a cup of famous Stumptown Coffee. Whatever it is you're looking for, Portland has so much to offer.