Reputation Management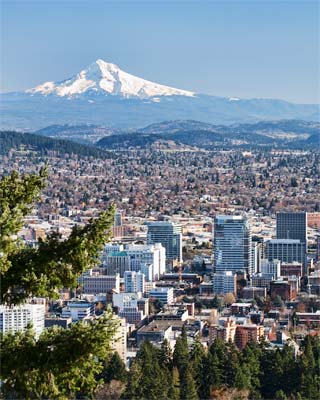 Your reputation is everything. It can determine how well your business weathers hard times, your ability to break into new markets, and how customers perceive your business before they have first hand experience with it. In today's online world, where one misunderstanding can result in a damaging review, it may feel like your reputation is beyond your control. This simply isn't true. With reputation management in Portland from Effective Web Solutions you're in control of your reputation. Our services increase positive review numbers, your overall review amounts, and give you the opportunity to address negative reviews directly with a consumer before they can negatively impact your business.
What is Reputation Management?
Reputation management is a system that uses incentives in order to gain a greater quantity of reviews while capturing them off-site. This allows us to personally curate the review process. With polls indicating negative experiences are much more likely to get a review, the ability to respond beforehand is valuable. Our system lets clients address customers who have had poor experiences. Remediation can turn the situation around, making a negative into a positive.
Our reputation management Portland services have shown marked increases in total review volume, leaning heavily towards the positive. This helps your business to capture online consumers. Studies indicate 88% of your potential customers look at online reviews when determining which company to trust for their needs. The more positive feedback you have, the greater the trust between you and the local consumer before they even leave their house.
Reputation Management Portland services help you:
Garner more positive feedback on a number of platforms
Counter negative reviews before they harm business
Grow customer trust that enhances click through rates
Manage your reputation to improve business visibility
Don't let customers determine your reputation
Stand out as a local trusted choice in your industry
Reputation Management Benefits
Online reputation management Portland services provide incredible business building benefits.
Promote the Positive – When it comes to reputation management, Portland customers have been very responsive. The more favorable feedback you acquire, the further down any current negative reviews go and the less impact future negative reviews have. Every positive review improves your local standing.
Reward Reviewers – We use a variety of incentives to reward our reviewers. This encourages large numbers of consumers to choose our system. These increases improve consumer perception of our clients, correlating with business ability, longevity, and more.
Mitigate the Negative – With reputation management, Portland businesses can head off negative reviews before they become a permanent problem. We provide the opportunity to communicate directly with the consumer, so that you can remedy any negative situations that may arise.
Star-Rating Search Results – Google search results frequently show the number of stars you've received. This can have a positive correlation on click-through rates, but only if the attached rating is a positive one. We'll help you keep a high rating and continue to convert consumers.
More Stars, More Places – With a whole range of sites dedicated to business reviews, it can really pay off to have high rankings on several. We manage reviews on some of the most popular platforms including Facebook, Google, Yelp, and more. No matter where customers find you, make a positive impression with reputation management.


For professional reputation management in Portland that increases positive reviews and lets you address negative feedback before it's permanent, call (503) 278-5609 or Contact Us today. Check out our Reviews on Google +.
Other Services Include:
Just some of the industries we work with: