PPC Campaign Management Services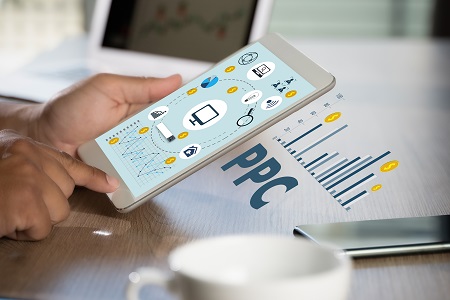 Search engine marketing (SEM) is one of the most effective ways to reach potential customers. This marketing method includes the systematic use of local SEO services and Google Adwords, which is Google's PPC (Pay-Per-Click) advertising platform. Not only does it place your business at the top of search results in the "Sponsored Links" section, but it targets customers as they look for your specific services. PPC strategy campaigns are highly customizable and offer a high degree of control. When executed correctly, they can generate revenue and allow you to reach new customers quickly.
At Effective Web Solutions, we create and manage customized Google Adwords campaigns for an extensive range of industry-leading companies. Whether you're a new business or firmly established, SEM can increase margins and provide a fantastic ROI.
Benefits of PPC Marketing Services
Potential customers can be enormously receptive to Google Adwords. Studies show a PPC campaign can yield as much as a 50% increase in the chance to convert clicks into a phone call or sale compared to an organic search result. That's a fantastic difference, and our specialists can create a campaign that reaches customers who are currently interested in your service and drive conversion to a high degree. We use several tactics to accomplish this.
The management and creation of a PPC advertising campaign in Seattle can be time-consuming. Skill, knowledge, and extensive experience are all required if you want to get the most out of your SEM. Without the help of a specialist, you can easily blow through your entire budget with very little to show for it. That's why so many businesses choose EWS for an effective, managed, and results-oriented Google Adwords campaign.
An automated PPC advertising campaign is not an option. These campaigns cannot be left untended if we wish to see a satisfactory ROI. Google Adwords has no way to set a cap for your PPC ads campaign. That means without careful monitoring, once your budget is reached, it will merely refill without human intervention. Failing to analyze trends will result in a campaign with a shallow conversion rate.
We take care of everything. From constant checks to ensure you stay under budget to targeted key terms and maintenance, we manage it all. Doing this is the easiest way for you to get results from your SEM. Let Effective Web Solutions provide professional Google Adwords PPC management so you can focus on your new customers and expanding business.
How Do Google Ads Work?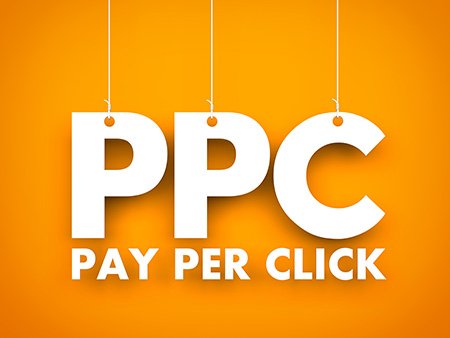 Reach customers in real time as they search for your service.
Your business appears at the top of the search results page.
Gain customers in specific or far-reaching service categories.
Benefit from our expert digital campaign management agency.
We keep you within budget and target high-converting customers.
---
Google Adwords For Seattle Businesses
Managing your SEM campaign isn't the only thing we can do for you. As a full-service digital marketing firm, we can provide social media, remarketing, and much more. Combining all of these critical services under one roof allows us to create a comprehensive, far-reaching online marketing strategy campaign formulated explicitly for your business and growth strategy. Our Seattle PPC management team carefully and continuously monitors all accounts. Our PPC professionals make sure every one of our campaigns stays within budget and work with clients to devise and revise marketing campaign strategies that target audience they want to engage with most.
We also provide other digital marketing services:
Search Engine Optimization for Organic Traffic

Relevant Keyword Research

Social Media Platforms/ Facebook Ads Management

PPC Advertising Services

Creative Content Marketing

Ecommerce Web Design

Email Marketing Campaigns

Remarketing

And More
Visit our About Us page for more information about our full-service digital marketing agency and start getting quality leads!
EWS Proudly Serves The Following Locations!
Vancouver, WA | Portland | Seattle | Tacoma | Salem, OR | Eugene | Phoenix
---

---
Seattle has the most fantastic blend of cultures that created such a unique city. Seattle was one of the fastest-growing cities from 2013 to 2016. With a population of almost 800,000 people, there's a reason why so many people want to live here. Because Seattle is such a diverse and unique city, there are so many places to visit, things to, and sights to see! Seattle is truly one of a kind experience. There are a few famous spots that everyone knows about and should be at the top of anyone's list that comes to visit Seattle. Pike's Place Market is a fantastic place to visit. A massive farmers market that is on the waterfront, featuring the freshest fish, baked goods, crafts, and so much more! There are so many incredible things to do and see while in Seattle, go and see for yourself. Residing on Puget Sound, Seattle has been and still is an essential port for trade with Asia. This city is the fourth-largest port in North America. Originally Seattle was a big logging industry, but after World War II had started manufacturing because of the famous Boeing company established in this city. There is also a rich history of music in Seattle. Jimi Hendrix was born in this city. There was a significant grunge movement in Seattle during the 1980's Nirvana joined in on this along with Pearl Jam, Alice in Chains, and the Foo Fighters. After the 1980s, Seattle became a huge technological center. And with all this technology, the need for internet marketing and web designs was born. Effective Web Solutions started in 2009 and has been helping companies thrive since the beginning. When you need help with your business's website and marketing, give us a call!
---