E-Commerce Web Design for Your Portland Business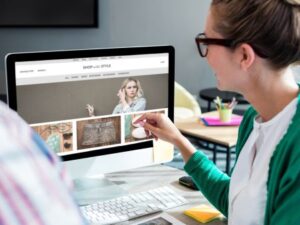 Welcome to Effective Web Solutions, your go-to source for professional e-commerce web design services in Portland, OR! Our team of expert designers specializes in creating eye-catching, user-friendly, and optimized e-commerce websites that will help take your online business to the next level.
Your Local E-Commerce Web Development Company
With years of experience in e-commerce web design, we understand that every business is unique, which is why we take a customized approach to each project. Our team works closely with you to understand your specific needs, goals, and vision and then develops a custom design that perfectly matches your brand identity and speaks to your target audience.
At Effective Web Solutions, we pride ourselves on delivering web design solutions that are tailored to your business's specific needs. Our process begins with an initial consultation where we learn more about your business and your goals for your e-commerce website. From there, we work closely with you to develop a custom design that will help you stand out from the competition and create a memorable brand experience for your customers.
Our Tailored E-commerce Web Design Services Feature
Our e-commerce web design services include everything you need to launch a successful online store, including:
Custom Design
Our team of skilled designers creates custom designs that perfectly match your brand identity and appeal to your target audience.
Responsive Design: We design websites that are fully responsive and optimized for all devices, ensuring a seamless user experience across desktop, tablet, and mobile devices. Having a responsive website is key!
E-Commerce Functionality
Our team develops e-commerce functionality that includes shopping cart integration, payment gateway setup, and more.
SEO Optimization
We optimize your e-commerce website for search engines to help increase your online visibility and attract more potential customers.
Content Management System
We integrate a content management system that makes it easy for you to update and manage your website content, products, and orders.
Maintenance and Support
Our team provides ongoing maintenance and support to ensure your website stays up-to-date, secure, and performing at its best.
Why Choose Us As Your E-Commerce Website Design Agency?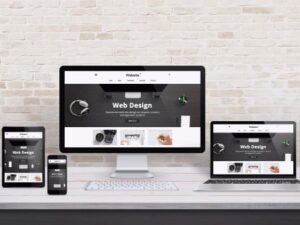 At Effective Web Solutions, our entire team prides itself on providing high-quality e-commerce web design services that help our clients achieve their online business goals. Our focus on customized solutions, responsive design, e-commerce functionality, SEO optimization, and ongoing support ensures that you receive the best possible results.
We understand that your e-commerce website is a critical part of your business, which is why we strive to deliver high-quality web design solutions that meet your needs and exceed your expectations. Our team is committed to delivering web design solutions that are not only aesthetically pleasing but also functional and user-friendly.
Looking for E-Commerce Website Development Services In Portland, OR? Call Us Today
If you're looking for a professional e-commerce web designer in Portland, OR, look no further than Effective Web Solutions. Our team of experts has the knowledge, skills, and experience needed to help take your online business to the next level.
We offer a wide range of other Digital Marketing Services for Portland Business Owners to increase their online presence, such as:
Internet Marketing Services
SEO Services (Search Engine Optimization)
Google Ads Services
Pay Per Click Advertising
Email Marketing
And so much more!
Contact us today to learn more about our e-commerce web design services and how we can help you achieve your business goals.
FAQs
What makes a good e-commerce website design?
It would be easy to navigate, products marked appropriately to make it easier for customers to search for a specific item, mobile friendly, and easily access their cart and checkout .. should be at the top of the website somewhere and stand out from the rest of the menu. Great descriptions of products and clear pricing so the customers know exactly what they are getting. If you have a product such as shirts, then having a size chart with measurements is always great since all clothing runs differently. Or if you have a product that has accessories to go with it that the customer might need, then it would be important for those to show up in the related products section to give the customer the option to add them to their cart quickly.
What is e-commerce web design?
An e-commerce design is a website that has a shop page where all of your products are listed as a catalog style or otherwise a shopping website where customers can actually checkout and purchase products.
How would you design a website for e-commerce?
The design would be similar to a regular site that would have a great hero that stands out and lets the customer know what you are offering them. Generally, I would have featured products or collections on the homepage; for example, a clothing site would have "tops," "bottoms," "accessories," etc.