Search Engine Optimization can be a complex and ever-changing field. It's no wonder that many businesses make common mistakes when trying to improve their website ranking. If you're not careful, you can end up wasting a lot of time and money on SEO services that don't produce results. To help you avoid these mistakes, we've put together a list of the most common ones made by SEO companies.
Not Researching Best Keywords/Competitors
Keyword ranking is crucial for being discovered on search engines and is extremely important when it comes to search engine rankings. And unfortunately, many SEO agencies skip this part of the process.
Researching keywords relating to a client's business or industry can reveal crucial information on how to grow their business online. As the internet and our world evolve, people are evolving and changing the way they search for information online. Keyword research can entail what terms people are actively searching for based on the industry the client is in, as well as the competitiveness of those particular search terms. What many SEO companies don't realize, is that keyword research is the base and foundation of an effective marketing strategy, and without it, the opportunity to rank on search engines decreases drastically.
Where can you insert keywords to help improve ranking?
Blog Content
Service Pages
Images
Press Releases
… And much more!
Not Having Enough Authority to Sites Due to Not Enough Backlinks or Weak Backlinks
Many have probably heard that one of the most important aspects of SEO is link building. It's no secret that having a high Domain Authority (DA) is important for ranking higher in search engine results pages. However, if your website doesn't have many backlinks or the backlinks you do have are weak, then you won't be able to rank as high as you'd like. Not having enough authority to your site can be a huge setback when it comes to ranking in Google and getting traffic from organic search. Even professional SEO companies struggle with creating effective backlinks. This is why hiring an SEO company with a proven track record in backlink-building is extremely important. This service, if done correctly, of course, will help you get more high-quality links to your site, increasing your authority and helping you rank higher in Google and other search engines.
Not Using Relevant Keywords In Title Tags
A lot of business owners, even SEO companies, don't know how important it is to use keywords in their titles for SEO and search rankings. If you're not using keywords in your titles, you're missing out on a huge opportunity to rank higher in search engine results pages (SERPs), meaning that you'll miss out on potential traffic and customers. By using the right keywords, you can make sure that your website shows up at the top of search engine results pages for relevant queries which in turn will help attract more visitors to your website.
Not Having Enough Content for Search Terms
Google has been changing its algorithm to place more importance on content that is high quality and useful for users. This means that if your website doesn't have enough content, you're not going to rank as high on search engine results pages. Not having enough content can hurt your SEO in a number of ways. First, Google's algorithm favors websites with fresh, original content. Second, without enough content, you're not giving Google anything to index and rank in their search results. Finally, if people are looking for information about your products or services and you don't have any content to answer their questions, they'll go somewhere else.
This is often brushed off by many SEO companies looking to rush and push out websites and content as soon as possible, which can be detrimental to their client's overall SEO and business success.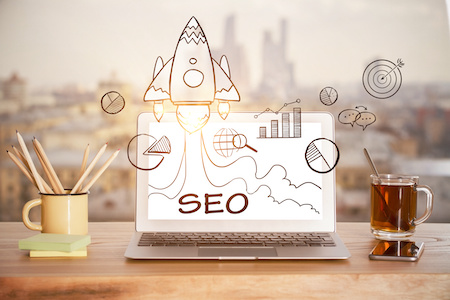 Using Multiple Keywords on the Same Page That Are Different Topics
Using multiple keywords on the same page that are different topics is a significant mistake many Search Engine Optimization companies make. When you use multiple keywords on the same page that are different topics, it confuses the search engine algorithms and can hurt your ranking. So what should you do instead? Use one primary keyword per page, and focus all of your content around that keyword. This will help improve your SEO and ensure that your website is seen as an authority on that topic.
Not Having Any Citations or Having Very Few
Not having any citations or having very few is bad for SEO. Without any citations, search engines have no way of verifying that your business is legitimate. This can lead to a lower ranking in search results and fewer website visitors. By building citations, you are telling the search engines that your business exists and is credible. This will help your website rank higher in search results and attract more website visitors.
If you're not actively building citations and backlinks, then your website is at a disadvantage compared to your competitors.
Why Call Effective Web Solutions?
When it comes to SEO, there is much room for mistakes. Here at Effective Web Solutions, we understand that as a business owner, you might be too busy to deal with everything that goes into search engine optimization. As your local SEO company, we're here to help make your business as successful as it can be. That is why our team consists of dedicated specialists who handle specific aspects of your online marketing campaign. We work together in a collaborative environment to develop multi-faceted strategies which include SEO, Pay Per Click (PPC), Social Media Marketing (SMM), Link Building, Content Marketing, Web Design and Multivariate Testing. While working on any marketing campaign, our team members bring a unique set of skills, knowledge, expertise and experience to contribute to the development of well-planned strategies. We work side-by-side with our clients to deliver a customized strategy to help them achieve success in their online marketing endeavors. With over 13 years of experience in Marketing and SEO, we know what works and what doesn't as well as what it takes to make your business successful. Visit our website to learn more about our wide range of services or call us today!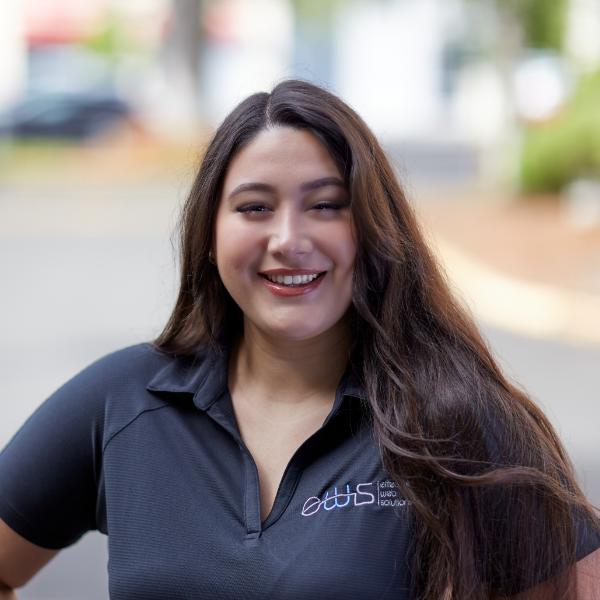 Vanessa Zimin is the Blog Manager for Effective Web Solutions (EWS), an Internet Marketing and SEO company. Her main scope of work is writing engaging blogs for clients in order to help attract potential customers and improve their standing on popular search engines such as Google.
Vanessa graduated from Washington State University in 2021 with a major in Integrated Strategic Communications and a Criminal Justice minor. Her previous work experience includes customer service, content creation, writing, and campaign design and development.
When she's not working, she enjoys traveling, exploring, spending time with family, friends and her french bulldog.