2017 has come and gone and 2018 has arrived.  As far as the world of SEO goes, last year provided some valuable insights into the way forward. Here are the 5 things that mattered the most in 2017 and what we're looking forward to tackling this year.
1. Getting on the Map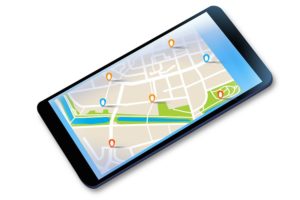 As most of our readers are aware, getting on the map has only gotten more competitive over the years. In 2015, what was the local Google 7-pack became the 3-pack and since then, appearing in one of those coveted top spots has become a prize for only the most qualified and savvy businesses online.
And the change to the 3-pack didn't just mean the solution for businesses was to simply work harder to appear in search, either. But because it was largely intended to benefit mobile users, it also meant that businesses had to be physically closer to the location of devices that were constantly on the move.
---
2. Insecure Websites Won't Fly With the Big Search Engines
While search engines have encouraged websites to ensure customer security for years, in 2017, Google officially put a premium on HTTPS-certified websites.  This past October, Google took its most aggressive stance yet regarding security by flagging websites missing that HTTPS certification as "Not Secure."
Google has openly stated that HTTPS is a factor in ranking. But with the recent escalation of importance combined with over half of websites already being in full HTTPS compliance, it's only a matter of time before search engines are flat-out deprioritizing those that don't follow suit.
---
3. Content is King
The importance of good and honest content has always been obvious. And it's something that EWS prioritizes. But 2017 further showed that websites featuring the in-depth, relevant content that customers look for will always win out in the rankings.
That's because taking the steps to create an organic relationship by providing information that's both not deceptive and genuinely helpful is exactly what Google likes to see.  Gone are the days of inelegantly stuffing keywords in the hope of gaining traffic. If you want people to find your business online because you are the expert in your field, your web content needs to reflect that.
---
4. Harness the Power of the Customer Review
Exposing business to online reviews is a double-edged sword. On one side, a large number of great reviews will drastically increase visibility online. At its core, this idea is a basic marketing principle that most businesses know all too well: customer referrals are the best advertising money can't buy.
On the other side, opening yourself up to negative reviews can hurt if done wrong. Because when customers search a business, one of the first things they'll notice are any less-than-stellar reviews. And the same goes for search engines.
---
5. Maximize Mobility
In 2017, Google announced that over half of mobile visitors will leave a website if it fails to load in under three seconds. And with well over 50% of searches happening on mobile in 2017, adapting to a mobile web presence will take top-level priority in 2018.
What that means for you is that unless you want your site to scare away visitors, your mobile design needs to be just as responsive, thoughtful and easy-to-use as your desktop version – if not more so.
---
What to Expect in 2018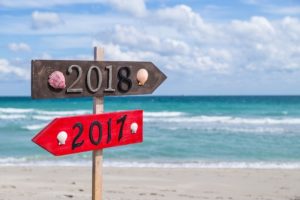 With all of that in mind, what does 2018 have in store for online search? Two words: customer experience.
As search engines get smarter, the way forward is to ensure that businesses continue to offer a genuinely pleasant customer experience online and off.
That means that for businesses who want to rank high, real-world people are going to need to actually like what they do. Which means that an engaging social presence, while offering useful, high-quality content that's extremely relevant to a user's search are the things to focus on in the new year.
---
Looking Forward
As we say goodbye to last year and adjust to 2018, EWS continues its commitment to helping small businesses get the edge they need to achieve their goals. Whether it's getting your business the ranking it deserves, drafting content that reflects the expertise of your company, or managing an ever-growing online reputation, EWS can help you stay ahead of the curve in the new year.