SEO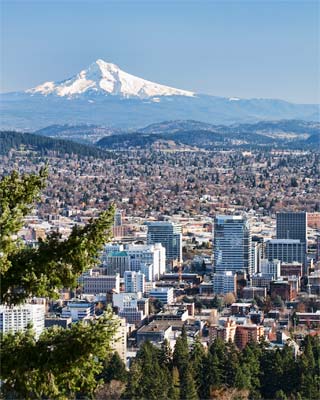 When it comes to SEO, Portland businesses deserve a company that works beside them. One that takes the time to understand their industry, their personal goals, and customizes search engine optimization for and around their unique needs. At Effective Web Solutions we pride ourselves on being true partners with our clients.
That's because we know first hand how fierce competition can be in today's digital landscape. It takes more than a single entity to create a strong company, and at EWS it takes more than a single employee to create your SEO strategy. We have multiple departments working together for our clients' best interests. That means modern design that portrays a business at its best, researched landing pages designed to rank for specific services, and a support team providing crucial links and citations for a strong, authoritative site.
Effective Search Engine Optimization (SEO)
For effective SEO, Portland companies deserve a multi-faceted approach. We use a variety of tools and systems to help your site rank on multiple levels. With over 200 factors contributing to online rankings, the weight of these changes regularly as search engines update algorithms. That's why we constantly track and hone our processes, ensuring you're always rankings the best you can be.
Our SEO Portland services  simplify your life, allowing you to focus on running your business . We offer a scale of different services so you are sure to find one that fits within your budget. This makes our services perfect for growing companies. We've seen many clients increase their services every year as their business continues to grow. This growth is spurred by SEO that provides clients with invaluable benefits.
SEO provides your business with benefits you can't get with offline marketing
Increase online traffic exponentially.
Improve search results across multiple engines.
Customers locate your business for lucrative services.
Strategic SEO simplifies expansion into new markets.
Compete online against nationally recognized brands.
Improve consumer conversion and click-through rates.


Our local SEO in Portland makes your business competitive online. Digital real estate isn't determined by how much money you spend, it's determined by the quality of the your internet marketing company's SEO. We research terms for every one of our clients, creating pages specifically around their unique services and focusing on what makes them the right choice for local consumers. Our clients are competitive in major markets and find our services make expansion easy.
With Portland SEO your name can become synonymous with your service. We even provide adjacent services like PCC and reputation management that help to spur business with targeted advertisements and manage your online reputation so that your digital face reflects your company's best. As your complete internet marketing solution, SEO is fundamental, but it's just the beginning. At EWS we help you grow, and expandable services grow with you.
Isn't it time you took your business to the next level? Call (503) 278-5609 or Contact Us for SEO in Portland today.

Other Services Include:
Just some of the industries we work with: