Web Hosting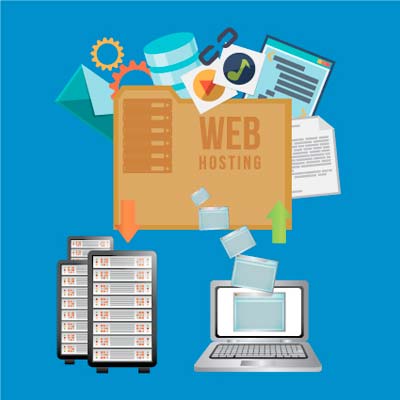 Every website requires hosting, but where and how this is accomplished can make a world of difference. At Effective Web Solutions we provide personalized hosting that offers maximum up-time, fast load speeds, and live customer service. All of this is backed by extensive security measures and offered at an extremely competitive price.
Hosting with a difference.
Many businesses choose to go with large hosting companies that have large ad campaigns. What they don't realize is the vast number of downsides these companies come with. When you go with a major hosting company you're sharing server space with more sites. This increases the chance of slow speeds and crippling downtime.
If something goes wrong with your hosting, you have to deal with an automated system, battling just to get in line behind a hundred other customers. Automated services make it difficult to report problems or get updates. Speaking to someone can be difficult. Speaking to someone knowledgeable can be downright impossible. We do Hosting differently at EWS.
The benefits of hosting with EWS
Faster Loading Times – Our dedicated hosting provides a fast response time no matter where a user is searching from that frequently outperforms major competitors. Constant, live monitoring ensures we become aware of and immediately deal with anything that may negatively impact loading speeds.
Data Redundancy – We perform frequent and scheduled backups that ensure your website is always protected. This hosting safety measure keeps your site safe in the event of a system outage or other catastrophic error.
Scalability – Our hosting servers are designed to handle a large increase in site traffic with ease. If your site receives a large amount of visitors within a short period of time you won't have to worry about your server crashing and taking your website offline. More bandwidth is offered in real-time, as needed.
Disaster Recovery – With constant on-site monitoring, we have multiple hosting servers running in the event of catastrophe. This ensures your website will get back online as fast as humanly possible.
Software Updates – Hosting servers are constantly maintained at EWS. We make security one of our highest priorities for clients with and without e-commerce integrated web design. Our protocols prevent intrusions and provide the fastest live security response.

Personalized Web Hosting
Customers are always amazed at the difference EWS hosting can make compared to some of the most popular options. We understand the needs of businesses both large and small. As an online marketing company we know the value of security, speed, responsiveness, and the ability to speak with a live customer service representative when you need them. That's why we provide all of these when you host with us.
When you want reliable, fast, and secure hosting at an affordable price call (888) 400-4002 or Contact Us today.

See also these related services
Just some of the industries we work with: