Website Design & Development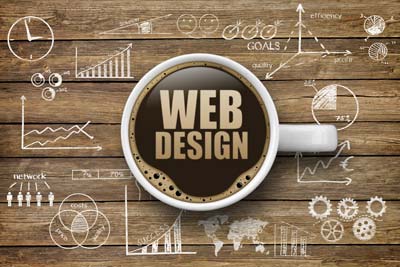 Modern web design is imperative in today's online landscape. Effective web design means so much more than it used to. When a website is out of date, non-responsive, or difficult to navigate it creates a barrier between a business and the consumer. At Effective Web Solutions we design customer oriented sites that tear down that barrier. Our web designers work closely with you to achieve the aesthetic you want with the functionality, platform responsiveness, and design elements today's online users demand.
Don't get left behind. Get effective web design!
There is no question-websites are a crucial marketing tool for any business in this day and age, and still so many businesses neglect the importance of a well-designed, aesthetically pleasing site. These businesses are consistently losing potential customers. The standards for web design are constantly changing and expanding. If your site design falls short visiting customers won't wait to give you a chance. It only takes 1/2 a second for a visitor to decide if they want to stay or leave. You owe it to your business to make that time count.
The Benefits of Professional Web Design
Builds trust with customers
Improves customer conversions
Provides valuable user data
Increases online presence
Consistent brand identity
Increases search engine visibility
Cross-platform functionality
Reduces need for future re-builds
Creates room for online growth
Stand out from the competition
Those are just some of the benefits you'll enjoy with our web design. You'll have a designer personally assigned to your site that will work with you to ensure your vision is met. As experts in web design our designers remain at the forefront of industry standards and evolving search engine metrics. We use cutting edge algorithms to ensure your website looks great on any platform. This is especially important with more than half of all current searches occurring on mobile devices.
Mobile Web Design
Having a website that isn't mobile responsive doesn't just negatively impact the customer experience, it can negatively impact your rankings as well. We properly code and thoroughly test all of our sites before launch to ensure they work correctly on iOS, Android, and a variety of different browsers. When a website is mobile responsive it increases loading speeds and changes the way users see information layouts and menu structures. This enhanced design allows for easy navigation, viewing, and increases the rate of customer conversions when looking at everything your business has to offer from a mobile platform.

Responsive Web Design
Responsive web design is a methodology for creating a site that functions equally well on any platform. Whether your customer is searching from a cell phone, tablet, laptop, or desktop attached to a 50″ screen you want their experience to be a great one. Our designers build wholly responsive sites that adapt to the platform they are viewed on. This ensures your user always has the best experience possible regardless of screen size or device. That increases conversion rates on varying platforms, propelling your business forward no matter when, where, or what it's searched on.
Now is the time for effective web design!
Change is easy at Effective Web Solutions. Our design experts will create you a customized site that targets your industry and speaks to your customers. Every day you wait is another day your website falls further behind. With affordable pricing and a variety of packages, let us bring your web design into the 21st century. Call (888) 400-4002 or Contact Us for a free website analysis and find how effective web design can help you today.

See also these related services
Just some of the industries we work with: