The Importance of Images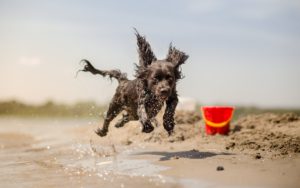 Images are an important part of digital marketing. Studies have shown that articles with a relevant image get 94% more views than those without an image.
In the age of Pinterest, Instagram, Snapchat and 2.5 billion camera phones in use, things have greatly shifted toward images, videos, and infographics. Studies have shown that out of all the most shared posts on Facebook, 93% of them were photos. This probably has something to do with the fact that we process visual information 60-thousand times faster than we can read text, or that images are held in long-term memory where a single reading of text is only committed to short-term memory. Anyway around it, the power of using images in digital marketing is undeniable.
Think about the last time you were on CraigsList.org. Whether you were looking to buy a car, rent a home, or find a pet sitter, did you skip over the ads without an image? Images make a statement. At the very least, they demonstrate a level of professionalism. A pet sitter with an image in her ad, even if it's just a logo, gains a higher level of trust as an established professional that someone without an image. The home for rent with a dozen images to view will get a far better response than just a property management logo. People want to see something relevant along with the text.
Where should you use images? The short answer is: everywhere you can! Images should be used when tweeting, sending out social media, posting blogs, in email campaigns, on Google My Business pages, and on every webpage. If there is an ability to upload an image, do it. Content falls flat without it.
Bing and Google understand the power of an image and they are both finding ways of implementing them into search results. One way Google is doing this is by including logos or images in the map pack for searches done on a mobile device. Below you will see how this mobile search shows images rather than the generic button to click for the website.
Another way Google is employing images is in the Google Maps sidebar. You will now often see a featured image at the top of the information bar to the right of many map results. The image draws the eye and is far more likely to influence a person to read the information listed below than if it were text listed alone.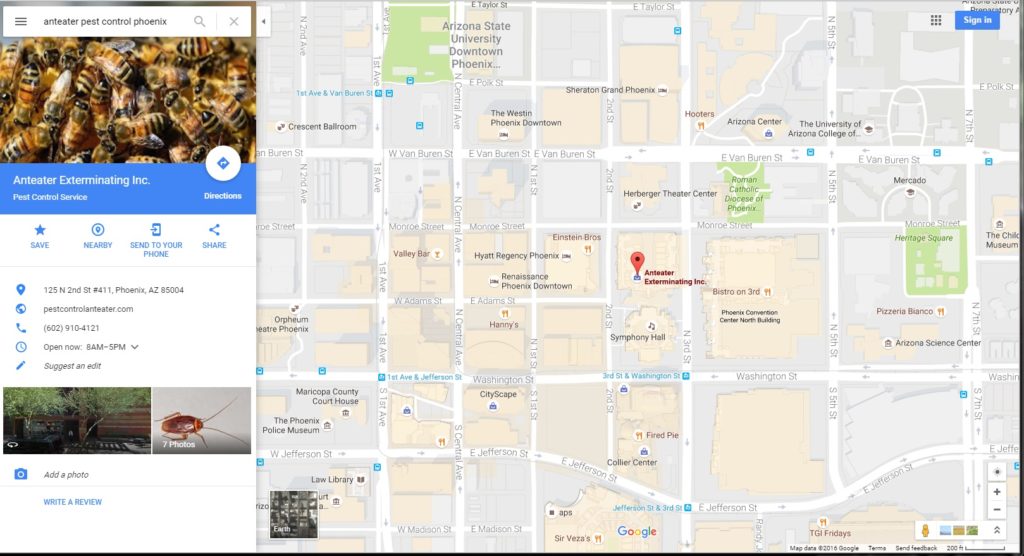 Making Sure the Right Image Is Used
The used above image is a nice one: it looks professional, it's relevant, and it makes a statement. This photo is one that appears on the company's website and their Google My Business page. It was conscientiously selected. It is important to select an appropriate image that you want representing your company on your Google My Business page. When there is no image or a business does not claim their Google My Business page, then Google may select an image from its Street View or one from registered users who tag a photos to the business. These images can be anything from a blurry shot of the storefront to gag-pics taken by someone claiming to be a customer. While at least these are an image, they may be less than flattering.
Tips for Selecting the Best Images
Now that you have a grasp on why it is so important to include a good quality image on any form of digital marketing, the next questions is how so you make it a "good quality image"? Below are some tips to help you keep customers interested by selecting images that are vibrant and engaging.
1. Relevance
Select images that show people what you have to offer, gain emotional buy-in, or offer information. Below is an example of a good pest control image. It has a highly emotional impact—specifically its creep-factor—and suggests the service provided by the inclusion of the Delete button.
---
2. Color
Research has proven that color images are gain 80% more engagement from people than black and white images. Select images that are vibrant and not too dark. Darker images are difficult to make out when they are scaled down in size. Many images are shown in a thumbnail-sized format for social media or in some search results. A bright, clear image has the best chance of maintaining its apeal, even in a smaller format.
---
3. High Quality
Images need to have high resolution to be clear and look professional. This will also help in the case that it gets scaled down in size.
---
4. Include Text
One of the best ways to ensure people read your text is to place it in an image. Beware of being overly wordy; make it short and concise. Even in the case of an infographic—which is an excellent way to get people to read and absorb the text—you don't want the words to go overboard. The image is the hook. From there, boldly make your statement.
5. Natural
Even when using stock images, opt for those that do not look overly staged or posed. Photos can be both professional as well as natural. Those that have little background and look like actors playing a part are less convincing. Look for images that include action and don't have a stark background that looks posed.
The Take Away
While the words on the web page, tweet, email campaign, or other digital format have value, an appealing image creates the first impression. It quickly tells a story. You want that story to be one that reflects well on your company. It can also wind up being the image that gets shared or features in unexpected places. That is why your web design company should select clear, bright, likable images across all your digital channels.
If you are interested in reading more about design elements that engage potential customers, check out our blog, Conversion: Elements of Successful Web Design.