Experienced Website Designing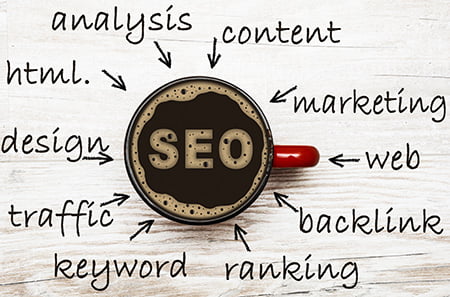 The benefits of a professionally designed website for a business cannot be overstated. Companies must have modern, user-friendly sites that are utilizing search engine optimization (SEO) to compete in today's busy online marketplace. At Effective Web Solutions, our developers use SEO based on thorough testing and progressive web designs to create websites that will propel businesses forward.
For a website to be useful and generate more customers, a business needs a company that specializes in internet marketing, Vancouver, WA. Web design involves more than just a developer. It requires a team that works in harmony to provide the kind of optimization that primes a website to succeed. We stay on the front line of SEO, allowing our clients to rank well for both local level and national search engine results.
Web Design Features
Modern Aesthetics
Outdated websites do more harm than good. If businesses are not staying up to date in the online marketplace, they can be losing many potential customers. The majority of consumers find local businesses using the internet where they will quickly decide whether or not to work with your company. This is why we focus on the layout, structure, and the ability to easily navigate the website. Our team will help business owners in Vancouver, WA create and maintain a site that will keep customers coming.
Client Oriented Design
We understand that you want your website to speak to you and your clientele. Our team of web designers works closely with all of our clients to bring their personal touch to every site. From branding to color schemes, fonts, and layouts, we'll make sure your ideas come through, and the components for successful web design keep your site user-friendly and ready to rank.
SEO
There are more than 200 factors that contribute to rankings. Our developers have years of experience optimizing and know how to give your website the most significant opportunity for successful rankings. Much of our SEO occurs behind the scenes. Which means you won't see the adjustments to the coding, functionality, and more. But our developers are continually working and refining to help make your site highly competitive.
Custom Writing
When we write content, we write it just for you. Our team of SEO writers produces original content for every page, written explicitly to rank for select terms and services. Original writing ensures no other site will share your content, and users will have all the information necessary to make an informed decision.
Mobile Responsiveness
When we design websites, we focus not only on the desktop but also on mobile usability. We also ensure that all of our sites scale for different devices like tablets. With our method of web design, Vancouver, WA business owners can be sure their websites will work properly on Windows, iOS, Android, and more. This is more important than ever before because almost all consumers locate a business with mobile devices.
ADA Compliant Web Design
Did you know that 20% of Americans have some form of disability? Here at Effective Web Solutions, we ensure that every web build is ADA compliant. Websites are considered part of a "public accommodation" for people with disabilities. To avoid a possible accessibility lawsuit, it's critical to hire a web developer to make your site ADA compliant. Screen readers? No problem. We follow all available accessibility guidelines to ensure equal access of your site to people with disabilities. User experience is critical when it comes to both web design and customer conversion!
Professionally Designed Website Benefits
Consistent branding throughout web presence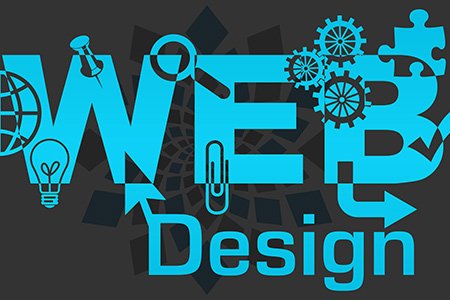 Listed in users search results for your keywords
Increase the time users spend on your website
Generate more customers
Scale your website to work well on mobile devices
Compete on a local level with national brands
Update your business image for modern consumers
Personalize your site with a skilled developer
Web Design For Vancouver Businesses
When it comes to web design, Vancouver, WA business owners know there's no time to wait. Customers will choose a competitor if they can't find your business's website and services online. The marketing landscape is always changing, but that change often provides the most significant opportunity.
Effective Web Solutions has been in business since 2009. We have consistently stayed on top of all the constant changes that the internet throws our way. Ensuring our clients are ranking well and receiving lots of business is our primary goal. We also want to provide as much as we can for all of our clients, which is why we also offer services for social media, reputation management, online ads, and more!
Web design with EWS gives you the ability to reach more customers than ever before. So when you're ready to embrace change and move your business forward, give us a call!
EWS Proudly Serves The Following Locations!
Vancouver, WA | Portland | Seattle | Tacoma | Salem, OR | Eugene | Phoenix
---

---
Located directly North and across the majestic Columbia River from Portland, Oregon, Vancouver is deeply rooted in the history of the Pacific Northwest. Once described as "the only desired situation for settlement west of the Rockies" by Meriweather Lewis, Vancouver was initially home to Fort Vancouver, established as a fur trading post for the Hudson's Bay Company. Fort Vancouver still stands and remains a popular tourist attraction for visitors. It continues to be a large area for railway use, using both commercial and passenger trains regularly. Despite being so close to Portland, Vancouver has created its own vibrant culture separate from its cross-river neighbor. Vancouver is the fourth-largest city in the state of Washington. However, there are enough people in the surrounding areas to make Vancouver the second-largest city. Boasting an up-and-coming, revitalized downtown area with new restaurants, hotels, and shopping combined with a beautiful view of the surrounding natural amenities like Mount Hood, Mount St. Helens, and the Columbia River, Vancouver is becoming one of the more desirable areas to visit and live in the Pacific Northwest. Whether it's walking along the waterfront of the river, visiting nearby waterfalls and lakes, visiting one of the many beautiful parks in the city, or grabbing a freshly brewed microbrew, Vancouver has just as much to offer as a big city would in a smaller town feel and location. All of this and more is why EWS helps to serve local business owners. We strive to provide the best for our clients, regional and national!
---