Web Design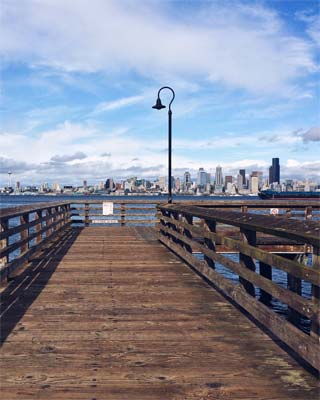 One of the most important aspects of any modern business is the design of their website. It's crucial that a company have a modern aesthetic, user friendly site, and meet important SEO metrics on the backend for the greatest chance at success. At Effective Web Solution our progressive web design in Seattle is helps propel business forward.
Don't get left behind. Get effective web design!
For truly great web design, Seattle businesses need an SEO specialist. That's because web design is multi-faceted. We have a number of different departments working to provide our clients with modern websites that rank highly in search results at a local and national level. EWS web design features include:
Modern aesthetics – The way a website looks is more than just window dressing. Modern websites that are well laid out, easy to use, and have readable color schemes build trust with potential customers. For many consumers this is the first contact they will have with your business. With our web design, Seattle sites make a positive impression and utilizes the right formatting and effects for your industry.
Client oriented design – Our developers work closely with clients on their site design. We want it to brand appropriately. This involves many design elements that include fonts, layout, and color scheme. Unifying your branding and putting your unique stamp on a website allows us to provide clients with a cohesive online presence across the web.
SEO optimization – There are more than 200 factors that contribute to a websites rankings. Our web developers are highly experienced and knowledgeable optimizers. You won't see a majority of their work when you look at a site, but our sites are designed to provide an optimal user experience and meet metrics that help search engines to rank our site pages above others.
Custom writing – We have a team of writers that create original content for your webpages. Our writers specialize in SEO writing, creating pages that help your website to rank well for specific terms and services. This allows users to easily find your business when they need it most, and get the information they need to make the right decision.
Mobile responsiveness – A mobile responsive site works on mobile devices. This includes tablets, cell phones, and more. It's easy to test if your site is responsive. We design our sites to display correctly on a wide range of devices and operating systems like iOS, Android, and Windows. With 80% of searchers using mobile devices, this is even more important for your business.
Professional Web Design Benefits Include:
Unify your branding across the internet
Show up in search results for your services
Keep consumers on your site for longer
Convert consumers into paying customers
Display correctly on tablets and cell phones
Compete with national brands in a local market
Modernize your image to reflect your relevancy
Work with a developer to create your best site

Now is the time for new web design!
When it comes to web design, Seattle businesses can't afford to wait. Customers are finding your competitors from their homes, from their cars, locally and nationally every single day. The marketing landscape may have changed, but that just means you have more ways to reach customers than ever before. Be competitive with web design from EWS. Call (253) 426-3838 or Contact Us today.

Other Services Include:
Just some of the industries we work with: