Reputation Management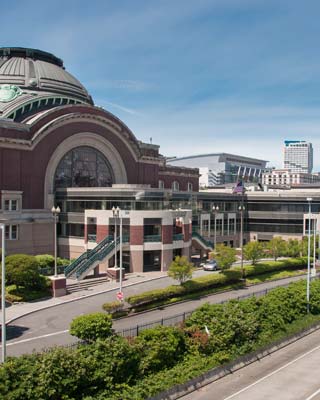 When it comes to your business, your reputation has a direct effect on how well it does. A good reputation can mean an increase in walk-ins, better word of mouth, inherent trust from customers, and much more. A poor reputation can cause sales to decline, and make it feel like you're always operating against the tide. When online reviews can be written by anyone at the drop of a hat, it can feel like your reputation isn't your own to control. With reputation management in Tacoma from Effective Web Solutions you don't have to idly watch while others write your reputation for you.
Our services are built around a single guiding concept-that you can control your reputation. We provide businesses with the ability to respond to many negative reviews before they become a permanent reputational factor. With reputation management, Tacoma businesses can also increase the total amount of reviews they receive across a wide variety of platforms. We also use incentives that not only increase overall amounts, but rates of positive reviews in particular.
What is Reputation Management?
Our reputation management system is designed to capture a large portion of consumer reviews at the source. Hands-on curation from our specialist provides businesses with a unique opportunity. With polls indicating that negative reviews are much more prevalent, it's more important than ever to get ahead of them. We give you that opportunity. When our system catches negative feedback, we'll link you directly to the customers so that you have the chance to actively remedy their concerns.
Our reputation management Tacoma services are designed to boost feedback numbers using an incentive program. With 88% of your customers referring to online reviews during the decision making process, the more positive reviews you can accumulate, the better. This can greatly increase consumer trust in your business.
Reputation Management Tacoma services help you:
Increase positive feedback on multiple sites
Get ahead of negative feedback before it damages
Boost consumer assurance in your business
Gain visual review indicators on Google results
Help your reputation reflect your businesses best
Create lasting customers relations well into the future
Reputation Management Benefits
Online reputation management Tacoma service provide an assortment of business enhancing benefits.
Promote the Positive – When it comes to reputation management, Tacoma consumers have taken to our program in overwhelming numbers. These responses frequently have a more positive tone, aiding our clients more than ever before.
Reward Reviewers – With an incentive program that gives customers a reason to review, we've seen great gains in overall responses. These help our clients across a variety of platforms, increasing their click-through rate on many popular sites.
Mitigate the Negative – You can't take back a customers bad experience, but what if you could turn it around? Our reputation management system captures, flags, and directs any negative feedback to our clients. This gives them the chance to make it right and turn that 1 star review into a 5 star experience.
Star-Rating Search Results – When enough reviews are received, Google may put your rating below your URL on search results. This can help if it's good, but hurt if your rating is poor. We'll help ensure you have a positive rating customers can see in your results.
More Stars, More Places – Users utilize a variety of sources when finding out business information. We can curate for popular sites like Yelp, Facebook, Google, Mantra and more. Companies with a uniformly positive image across platforms have a wider net with which to capture potential business.


For professional reputation management in Tacoma that enhances your online reputation on multiple major review platforms, call (253) 426-3838 or Contact Us today. Check out our Reviews on Google +.

Other Services Include:
Just some of the industries we work with: