Reputation Management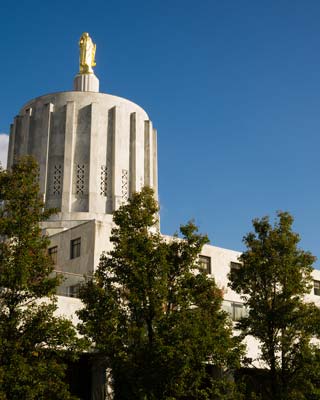 Ever search for something online and notice many of the search results are from review and rating companies? These companies are holding more and more sway over consumer buying habits. Companies who do not have reviews on these sites or have negative ones will be greatly impacted. More than 88% of consumers trust online recommendations to inform their buying decisions. Effective Web Solutions offers proven reputation management in Salem, OR and the surrounding cities. Let us get you those necessary stars to increase consumer confidence in your business.
How does reputation management work?
Reputation management is all about increasing positive reviews and side-stepping the negative ones. We have a survey system that interrupts negative reviews before they go online. Your company will have the ability to communicate with unhappy customers to improve their experience and, hopefully, gain a positive review by the end. We reach out to a large number of customers, offering an incentive for completing a survey rating their experience. Positive survey results are then posted online to review sites.
The more reviews you get, the more visible you are. The more starts you have, the more consumers will trust your products and services. Those stars and click-throughs from review sites to your website also help increase search engine rankings, making reputation management vastly beneficial.
Reputation Management in Salem, OR is essential for:
Increasing positive reviews
Mitigate negative feedback 
Creating a positive company image
Reaching into new market areas
Controlling your company's online presence 
Being recognized as a local fixture
Proven Reputation Management in Salem, OR
The EWS reputation management team begins by creating social media and review site accounts for your Salem, OR business. Most companies don't have time to create and maintain these time consuming sites. We handle that for you. We aim to get likes, stars, and high-grade evaluations spread across multiple review and social media sites.
We elicit stars in Google+, likes on your Facebook page, and starts on sites like Yelp and Foursquare. We create connections in LinkedIn and Pinterest as well as build social media tweets and shares. The more people are aware and happy with your service, the more they share that enthusiasm with their social network. This kind of advertising is free and goes much further than any other type of advertising campaign.

Contact us today for your reputation management in Salem, OR and the surrounding communities. Let us get the positive word out there to increase your business. Check out our Reviews on Google +.

Other Salem, OR Services Include:
Just some of the industries we work with: