Reputation Management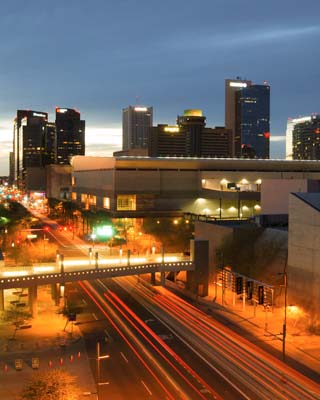 Happy customers post good reviews and angry customers post bad ones. Your online reputation can help to make or break your business, and it can seem like there's not way to control it.  That isn't the case and with reputation management in Phoenix from Effective Web Solutions, you're in control of your reputation. Our management system is designed to put you in the driver's seat. We increase the amount of positive reviews, increase the number of overall reviews, and give you the opportunity to respond directly to negative reviews before they become a permanent part of the online landscape.
What is Reputation Management?
Many consumers consider your online reputation when shopping for services. Studies have shown that as much as 88% of your customers are utilizing online reviews in their decision making process. Polls have determined that customers are more likely to leave negative experience related reviews. This makes it crucial for businesses to actively respond to, and manage poor reviews.
That's where reputation management comes in. We help maintain your competitiveness in today's digitally oriented market. Our reputation management Phoenix services are created to enhance positive feedback. Our system also allows you to respond to negative feedback, conversing directly with customers before reviews are publicly available. This gives our clients the chance to turn negative situations into positive ones through remediation. The total increase in positive reviews for our reputation management clientele has been stunning. The more reviews that speak of your businesses abilities, service, and other traits in a positive light, the greater the trust between online consumers and your brand.
Reputation Management Phoenix services help you:
Gain more positive feedback on a variety of platforms
Respond to unfavorable reviews before they hurt business
Build customer trust that improves click through rates
Manage your reputation to increase business visibility
Pass competitors who let chance decide their reputation
Help mark your business as a reliable local choice
Reputation Management Benefits
Online reputation management Phoenix services provide many customer building benefits.
Promote the Positive – When it comes to reputation management, Phoenix customers have responded favorably. These favorable reviews can greatly outweigh and even overwhelm any negative feedback you may currently have or gain in the future. Every positive review increases your business's online presence.
Reward Reviewers – We use an incentive based reward program to encourage reviewers to use our system. This has greatly expanded the number of reviews our clients with Phoenix reputation management have received. Consumers view review numbers as a metric for business longevity and ability, so the more, the better.
Mitigate the Negative – With reputation management, Phoenix businesses can communicate directly with customers who have had negative experiences. Our system captures these consumers before their reviews go live, giving you the chance to remedy the situation and turn the review into a positive one.
Star-Rating Search Results – Star ratings from Google reviews often appear right below your search URL. This greatly improves customer click-through and conversion when compared to businesses that have fewer reviews and no associated graphics.
More Stars, More Places – There are many review sites online, and each one can show up individually when consumers search for your services. These all aid in customer acquisition. We manage reviews for the most popular sites including Yelp, Facebook, City Search, and more. Maintaining a positive profile across the web helps your business no matter how customers find it.


For professional reputation management in Phoenix that improves positive ratings and lets you respond to negative feedback before it becomes permanent, call (480) 620-8941 or Contact Us today. Check out our Reviews on Google +.

Other Services Include:
Just some of the industries we work with: