Functionality is key in the competitive market place of today. That doesn't just extend to your audience though. How much control do you have over your site build? How much is it costing you to have that site built and maintained? Most importantly though, is it worth it to move to WordPress?
Say Yes to WordPress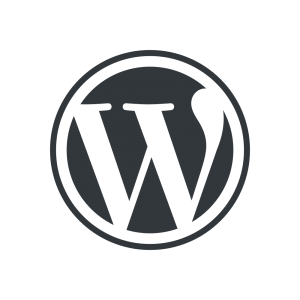 The short answer is yes, but there's still a lot of unpacking to do. So let's start at the beginning. Your website is the face of your business, and you want it to look good. Your current site doesn't feel fresh, but the idea of going through a web build all over again is daunting. WordPress makes it easy. In addition to easily porting over your current information, you'll have a variety of easily changeable options for your layout. This means you won't be stuck with a single format, or several un-editable options. If you want parts from different sites combined together, it's easy to do.
This carries over into flexibility. If you want to change something about your site down the line, there are more than 50 thousand plugins to do so. Switching design elements is easier than ever, and doesn't involve the complicated coding that your former site did. It also makes adding new content and integrating with existing apps a breeze. New WordPress sites are mobile responsive as well. This means your site size, text, and menus will scale appropriately along with your format when a customer uses a phone or tablet to look at it.
Most important of all is your ability to be seen. How often have you wondered why no matter what you do, you can't seem to raise your site's place in Google search results? The answer is Search Engine Optimization, or SEO for short. Your static site is likely poorly optimized, and Google can't find it, or doesn't know to look for it. WordPress makes it easier than ever to search engine optimize. With a switch to WordPress you can easily shape a page around the key terms Google wants to see. This means targeted content for your audience, and translates into new customers and business growth.
The WordPress Rundown
So one more time, here's a quick list of reasons to finally make the switch.
Layout: You can easily customize the look of your new site.
Flexibility: Changes are a snap with plugins.
Mobile Responsiveness: Your site looks its best on mobile technology.
SEO: Enhanced search engine optimization gets you seen.
It's so simple.
With Effective Web Solutions on your side, you can easily carry your site onto WordPress and into the future. There's no reason to wait, so contact us today.