Web Design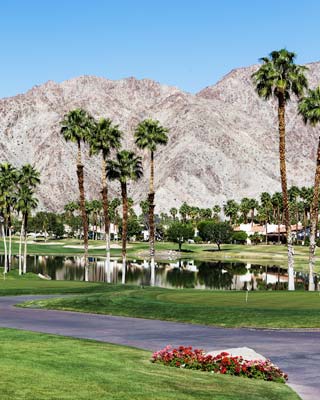 When it comes to your online presence, web design can make all the difference. With professional web design, Palm Springs businesses display confidence and capability when consumers visit their website. With amateur or outdated web design, Palm Springs businesses online representation may not reflect the quality of their service, and can cost them valuable customers. At Effective Web Designs we're dedicated to providing our clients with up-to-date, user friendly, customer oriented sites designed to convert visitors into paying customers and rank across search engines.
Don't get left behind. Get effective web design!
Modern web design is more than just a nice looking site. Today's digital marketplace is extremely competitive, and our SEO focused web design does more than just provide you with a great looking site. Our expert designers create sites that are designed to rank. That means every decision we make is geared towards getting your service pages to appear higher in search engine results, and gaining you more business. It only takes a 1/2 a second for a customer to form an opinion of your site. When this directly reflects your company it's important that you make it count. With our modern designs, easy navigation, and expertly written pages, it will.
The Benefits of Professional Web Design
Enhance consumer trust
Convert site visitors into sales
Expand your online reach
Homogenize branding across the web
Get better rankings in search engines
Look great on tablets, phones, and more
Modernize your website to increase business
Inform customers about services and specials
If your online presence is limited or non-existent it can seriously harm your business. A 2012 Yelp survey indicated 85% of consumers found local businesses through the internet. If your site isn't optimized to reach people, even if you have a new one it might not be getting the search traffic it deserves. This is especially true when it comes to mobile searchers.


Mobile Web Design
If it seems like everyone is on their phone, it's because they are. 80% of local searches are performed with a mobile device. Our web design will optimize your site for mobile devices. That means that when a potential customer finds your business on their phone or tablet, it will scale automatically. The page layout will change, the menu will change, and your site will automatically scale to look it's best depending on how someone finds it.
This doesn't just get you more business from mobile customers—especially those who find your business from the road—it will increase your rankings. Google gives a boost to sites that are optimized for mobile devices, and with EWS, you will be.
There's no better time than now for a newly designed website!
With effective web design, Palm Springs businesses aren't limited in what they can accomplish, but every day you wait more and more customers are flocking to your competition. When they can't find you online, can't use your site, or think it looks too outdated to reflect a modern company, customers find alternatives. Our web design services are just what you've been looking for, so call (888) 400-4002 or Contact Us today for web design that drives business forward.

Other Services Include:
Just some of the industries we work with: