Web Design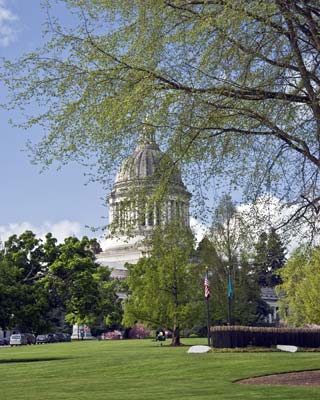 Having a professionally designed website does more than just look nice and get your brand out there. Effective Web Solutions offers web design in Olympia that is proven to increase conversion rates as well as search engine rankings. We not only make you look good, we increase sales.
There are many ways of capturing viewer information from your website. That information can be used for email campaigns, social medias blasts, coupons and other promotions. Our web designs have a multitude of options that promote engagement and conversion. Each website we build is unique and is designed to address the client's specific needs. There are no cookie-cutter web designs with us.
EWS puts a team of marketing, design, and SEO professionals at your service. Working together, we develop a user-friendly website that is adaptable for mobile devices. Our behind the scenes optimization makes your website highly visible and greatly increases search engine ranking—after all, what good is a website no one will ever see?
The Benefits of Professional Web Design in Olympia
People find businesses without a website to be suspect. It is a sign that either they are not doing well—and therefore may not have much a of successful product or service to offer—or they may be fly-by-night. It suggests a company is outdated. Who wants to buy from an obsolete company? A successful website looks modern, offers the information people want to know about your products and services, and it encourages consumer trust.
Increase consumer trust
Convert online searches into sales
Create an online presence
Gain consistent online branding
Improve search engine results
A responsive design adapts to phones and tablets
Stay current on coding updates and security
Create room for online growth
Responsive Web Design in Olympia
More than half of online searches on now done on mobile devices and that number is increasing year-by-year. Everyone has had the experience of looking at a website from your smart phone that is too small and unmaneuverable on a smaller screen.
Those are sites that are not mobile-friendly (MF), meaning they do not adapt to the size of screen in which they are being viewed. Not only does this turn viewers off, causing them to go a different site, it also hurts your search rankings.
In 2015 Google added MF to the list of criteria it uses for ranking websites. Sites that are not MF are penalized in Google's algorithms. EWS ensures that all our web designs are MF and easy to navigate on mobile devices. They are equally optimized for small screens as they are for desktop screens.


Contact us today for your web design in Olympia. Make your brand visible, gain consumer trust, and increase conversions.
Other Services Include: