Web Design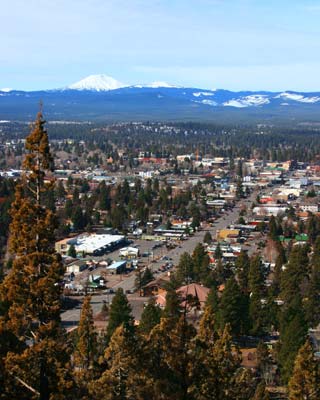 Modernized web design is necessary in today's digital landscape. For web design, Bend companies that want an effective site require more than they used to. Non-responsive, out of date, difficult to use sites create unnecessary barriers between a consumer and a business. That's why at Effective Web Solutions we create customer oriented sites that eliminate that barrier. Working closely with our clients allows our web designers to create the perfect aesthetic, one that reflects your branding and dedication to quality services. With great functionality, responsiveness across platforms and modern design elements, we'll build you an online presence you can be proud of.
Don't get left behind. Get effective web design!
It's not even a question-websites are a required marketing tool for any 21st century business, and still so many companies ignore the need for an aesthetically pleasing, and well designed site. This results in customer loss and harms overall business. With web design, Bend standards have changed over the years, and sites that don't keep up see customers leaving without giving them a chance. A visitor to your site decides in 1/2 a second whether they will stay. Don't you want to make that time work for you instead of against you?
The Benefits of Professional Web Design
Build customer trust
Improve consumer conversions
Collect valuable user data
Increase your online presence
Consistently brand across the web
Increase visibility in search engines
Function uniformly across devices
Reduce the need for future site builds
Create room for growth online
Stand out from the crowd
When it comes to web design, Bend business benefits aren't limited to just these. One of our leading designers will work with you to bring your vision to life. As web design experts, we stay on the cutting edge of industry standards. This means creating sites that don't just look great on computer screens. We design sites that scale in size and functionality so no matter how your customers find you, your site is easy to navigate and looks great.


Mobile Web Design
If your website isn't mobile friendly, it won't just impact the user experience, it can actually harm your search result rankings. We thoroughly test and correctly code our sites prior to launching to make sure they are compatible on Android, iOS, and today's most popular browsers. Mobile responsive web design adjusts menu structure and information layout for varying phone sizes. They also load faster on these devices. This helps to increase customer conversion, providing consumers with the best experience with your business, every time.
Now is the time for modern web design!
There's never been a better time than now for a website change. Your business only stands to gain, and every day you put it off is another day you lose revenue generating customers. Quality web design in Bend doesn't just represent your company—for millions of customers across the internet, it is your company. You can provide the highest quality services in your area, but if your website doesn't look like it's been updated since 1995, no one will believe it. In the mind of the consumer, a quality website means a quality business.
Call (888) 400-4002 or Contact Us today for web design in Bend, and get an online presence that shows the world you truly mean business.

Other Services Include:
Just some of the industries we work with: