Video Marketing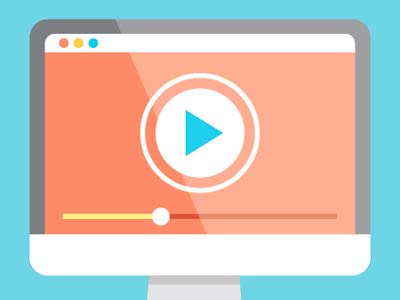 Marketing is about more than just traditional media. In order to reach the most clients possible you have to have personalized content that speaks to them. Video marketing is one of the best ways to reach new customers, especially millennials and younger customers that respond strongly to this format. Customized marketing videos designed to inform and engage with customers both help to sell your services and make up a rankings factor that's continually increasing in importance. With Effective Web Solutions you can have personalized video marketing designed to convert, branded just for you.
Get ahead with customized video marketing!
In today's marketing landscape it pays to be on the forefront. Neglecting video marketing because it seems too involved or intimidating can hold you back and keep you from reaching entire market segments. We make the creation process easy by taking the work off your plate. Running a business is hard enough, with video marketing from EWS you can get all of the benefits without the workload.
Benefit from Video Marketing
Video watchers frequently visit a company's site after viewing a video marketing ad.
A large percentage of those visitors purchase associated services or products.
Sites utilizing video marketing engage visitors for longer than those without.
Many customer prefer to watch a video than read text, our video marketing helps you reach them.
Video marketing allows you to reach viewers on digital video sites as well as site visitors.
Our videos are made to increase click-through rates, conversion rates, and improve user engagement for your business. Now is the time to reach a market segment you've been missing out on.
How does video marketing provide so many benefits?
Now that you know the benefits of video marketing, it's important to consider the why.
Videos index – Videos appear in search results for your products and services.
Videos share – Videos are shared more often by users than any other form of media.
Videos sell – Users engaging with videos are more likely to buy a product or service than those who don't.
Videos personalize – These offer the opportunity for personal branding and customer interaction.
Videos mobilize – Videos account for nearly half of mobile traffic and help capture this growing consumer base.
Without video marketing you could lose out on business, and your competitors may already be using this valuable tool. That means those mobile searchers looking for videos aren't seeing your business at all. There's no reason to miss out when the marketing experts at EWS make it so easy.


We don't just provide video marketing though. As a full service online marketing firm you can get all the services you need for a cohesive online marketing campaign right in one place.When you want robust marketing services that include customized video marketing call (888) 400-4002 or Contact Us today.

See also these related services
Just some of the industries we work with: