SEO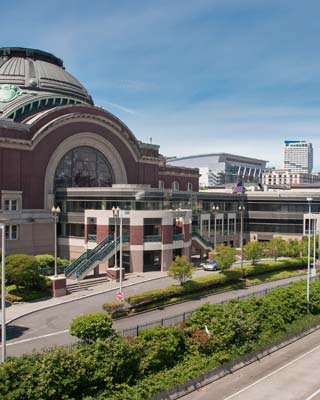 In a hub city like Tacoma, it can be difficult for a business to differentiate itself. National and local competition can be fierce, and  the playing field can feel crowded. With effective SEO, Tacoma businesses can increase their customer base, stand out in a crowded industry, successfully branch into new markets, and that's just the beginning. At Effective Web Solutions we perform customer oriented search engine optimization designed for your company and specific business goals.
That's why we partner with our clients. When it comes to SEO, Tacoma consumers build strong connections with businesses that use local, customized SEO. Creating an online presence for your company that meets your needs, appeals to your customers, and achieves our high standards for search engine optimization is our number one priority.
Stand out with Search Engine Optimization
There are many reasons your current site might not show up when you search for your services. With more than 200 factors contributing to online rankings for SEO, Tacoma sites need to be professionally optimized to get them just right. We have dedicated teams that work on the individual components of your online presence, ensuring every part is perfect. Designers work closely with you to get the aesthetics of your site just right. From color pallets to navigation and personalized branding, your new site will be modern, easy to use, and embody the best of what your company offers.
Our content writers create original content from scratch. Performing personalized keyterm research allows us to focus on your most important services, and reach the greatest number of consumers. Our support staff provides behind the scenes optimization, working to make sure you have strong authoritative links, branding markers that match across the web, and more. As we help you to grow your business, our SEO Tacoma services expand to grow with you.
Do more for your business with our SEO Tacoma Services
Gain more traffic for your website.
Appear higher in search results on major search engines.
Optimize your site for mobile devices.
Localized SEO makes it simple to enter new territories.
Successfully compete in a digital space.
Increase customer conversion for greater sales.


With Tacoma SEO your business can reach new heights. Optimization is the best way to help online consumers find your business. With SEO your pages will appear in the search results for important services that customers actively search for. With specifically written wording on the front of your site to improve conversion and thoroughly optimized design on the front and back for heightened search rankings and usability, your online face will reflect the quality and dedication of your company.
SEO makes your business competitive for the 21st century.
If you haven't considered SEO, there's no better time than now. It's never too late to improve your online presence, grow your business, and compete in a digital space. Let our SEO specialists show you the incredible effect SEO can have on your rankings. Call (253) 426-3838 or Contact Us for SEO in Tacoma today.

Other Services Include:
Just some of the industries we work with: